West 10th Dental Group
6443 W 10th St, #204, Indianapolis, IN 46214, United States
+1 317-754-8486
Mon 7 AM – 7 PM
Tues 7 AM – 7 PM
Wed 7 AM – 7 PM
Thurs 7 AM – 7 PM
Fri 8 AM – 2 PM
Sat 8 AM – 2 PM
Sun Closed
UrgentDent Emergency and Family Dental Care
532 E 81st Ave, Merrillville, IN 46410, United States
+1 219-513-0555
Mon 9 AM – 6 PM
Tues 9 AM – 6 PM
Wed 9 AM – 6 PM
Thurs 9 AM – 6 PM
Fri 9 AM – 6 PM
Sat 9 AM – 6 PM
Sun Closed
Advanced Dental Care – Fortville
545 Vitality Dr, Ste F, Fortville, IN 46040, United States
+1 317-485-7000
Mon 8 AM – 5 PM
Tues 8 AM – 5 PM
Wed 8 AM – 4 PM
Thurs 8 AM – 4 PM
Fri 8 AM – 1 PM
Sat Closed
Sun Closed
If you're looking for a same-day dental appointment or emergency dental services in Indiana, you might find it challenging to find what you need. Express Dentist is here to help. We are a 24-hour tollfree hotline number 1-844-593-0591. We're here to help you find an emergency dentist in Indiana quickly and easily.
Express Dentist has partnered with top-rated dental professionals nationwide to get you the dental care you need without delay. You can get an appointment with an emergency dentist any time of day or night, including holidays and weekends. All you have to do is make one phone call.
Please read on to find out more accessing about emergency dental services. Also learn how to recognize a dental emergency and what to do until you can get in to see an emergency dentist.
How to find an emergency dentist in Indiana?
The 24/7 Express Dentist hotline at 1-844-593-0591 makes it easy to find an emergency dentist in Indiana or wherever you live in the United States. We have a national network of experienced dentists who are trained to deal with all kinds of dental emergencies.
Express Dentist can get you same-day, after-hours, and weekend dental appointments in cities such as Indianapolis, Carmel, Fort Wayne, Bloomington, South Bend, Evansville, and more. Besides Indiana, we offer dental referrals from coast to coast, including Washington, New York, and everywhere in between.
Whether you're dealing with a knocked-out tooth, severe toothache, chipped tooth, or tooth abscess, help is available around-the-clock. All you have to do is call Express Dentist on 1-844-593-0591. Friendly and helpful operators will answer your call and connect you to an emergency dentist in your area. You can pay for your treatment with cash, credit cards, or private PPO insurance. Don't delay necessary dental care any longer. Get high-quality dental services at affordable prices. Call Express Dentist today.
What are the different types of dental emergencies?
Before you can get help from an emergency dentist, it's important to recognize what constitutes a dental emergency. Most dental problems are in fact not emergencies. Things like bad breath, teeth sensitivity, staining, and mild tooth pain can wait for a few days or even a week or two before they are evaluated. However, there are certain dental problems that must be looked at immediately. Here are some common dental emergencies and what to do if you experience them.
Bleeding
If you're bleeding from the mouth, you should apply pressure at the site of the bleeding with a sterile gauze. If the bleeding does not stop after 10 minutes of applying pressure, go to the nearest emergency room.
Knocked-Out Tooth
If a tooth has been completely knocked out of your mouth, it is a dental emergency. You need to see an emergency dentist within 30-60 minutes to save the tooth. Call Express Dentist on 1-844-593-0591 as soon as possible. We can get you an urgent appointment with an emergency dentist nearby.
In the meantime, you should try to keep the knocked-out tooth moist. Hold the tooth by the crown (white part) and not the root. Rinse the tooth with cold, clean water if it's dirty. Try to put the tooth back in its socket in your mouth (do this for adult teeth only, not for baby teeth). Bite on a clean gauze or napkin to keep the tooth in place. If this is not possible, save the tooth in a small amount of saliva or milk. Do not wrap the tooth in tissue or cloth. You can also keep the tooth between your lower lip and tongue or in your cheek, but be careful not to swallow it. Then, make your way to an emergency dentist immediately. 1
Dental Pain
If you're having mild to moderate toothache, you can try to manage it with home remedies for toothache. Rinsing your mouth with warm salt water may help. This can dislodge food particles from between your teeth which may be causing the pain. An over-the-counter pain medication such as acetaminophen can help to take the edge off. You can also use a cold compress for temporary relief from pain and facial swelling.
Severe toothache should be checked out by an emergency dentist. Very often, severe dental pain is caused by tooth decay or a tooth abscess (a bacterial infection in the pulp of the tooth). Other possible causes of dental pain include tooth fracture, gum infection, and damaged dental appliances. An emergency dentist in Indiana can examine you and determine the cause of your dental pain. They can offer the appropriate treatment based on what's causing your pain.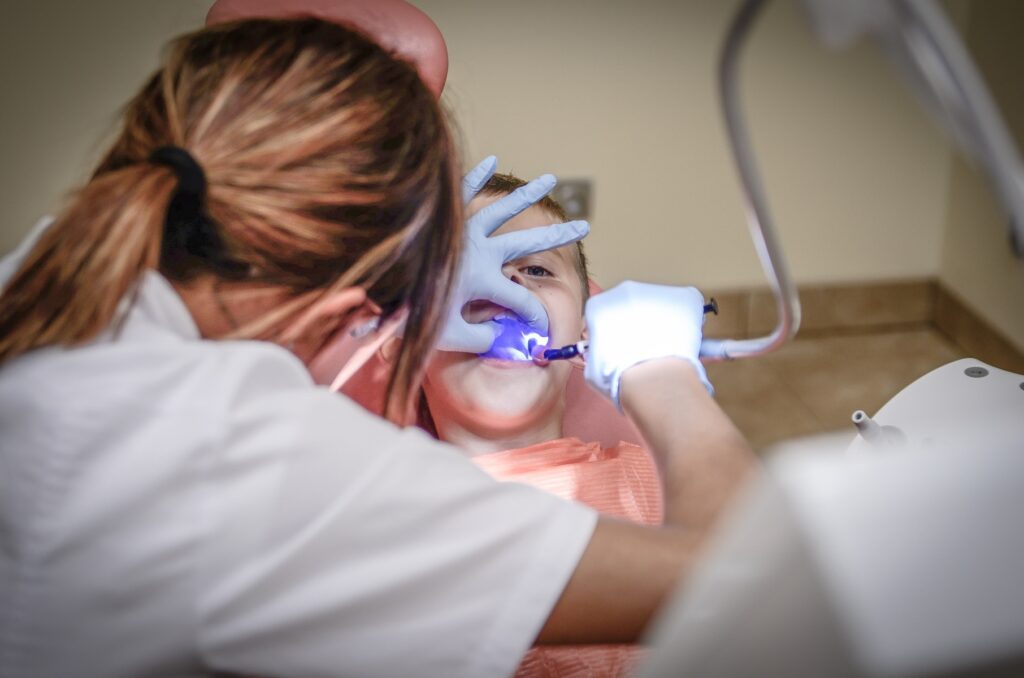 How much does it cost to visit an emergency dentist?
Unfortunately, it is often more expensive to get emergency dental care at night or on the weekend compared to routine dental care during business hours. So, that's one reason to keep up with your regular dentist appointments. Going to the dentist every 6 months will ensure that you don't develop severe oral health problems. Regular dental exams and timely treatment for any problems can help to prevent complications and dental emergencies in most people.
Other factors that can affect the cost of emergency dental care include your location (larger cities tend to be more expensive). Of course, dental insurance can significantly lower your out-of-pocket expenses for emergency dental procedures. But if you don't have dental insurance, you will have to pay for your treatment with cash or credit cards. However, many emergency dentists offer flexible treatment plans and financing options.
Here are some indicative prices for dental procedures done on an urgent basis:
Root canal treatment: $750 to $1,200
Tooth extraction: $75 to $750 (with or without anesthesia)
Cavity fillings: $100 to $250
Dental crowns: $1,200 to $1,500
Finding an affordable emergency dentist in Indiana
If you don't have dental insurance or have a high co-pay on your dental plan, you might be worried about how you're going to pay for your dental treatment. Express Dentist can help you find affordable emergency dental care nearby. We have partnered with top-rated dental professionals nationwide. Our partner providers offer a full-range of general, cosmetic, and emergency dental services at affordable prices. You can get the necessary dental treatment in modern, state-of-the-art clinics using the latest dental technology. Call Express Dentist on 1-844-593-0591 today.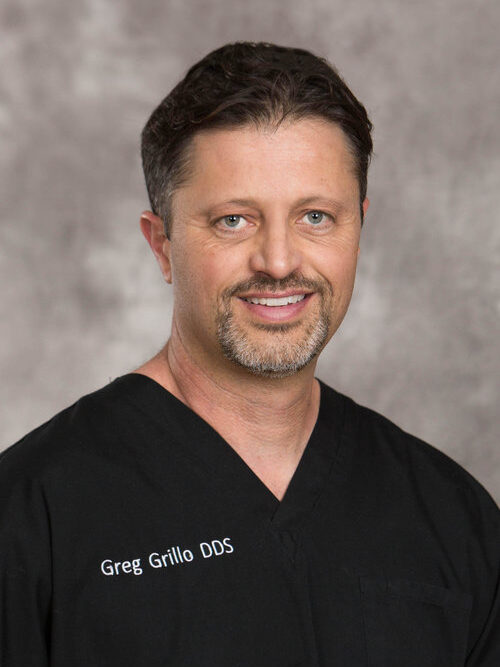 Dr. Greg Grillo DDS studied at the University of Washington where he received a bachelors degree with Honors and later attended dental school on the same campus. Following school Dr. Greg served in the United States Navy as a dental officer. During this time he received advanced training in specialty areas of dentistry while also treating families of members of the military.
As well as sharing valuable information on dentistry and oral health, Dr. Greg remains a practicing dentist to this day. He works with families in the Okanogan Valley where he lives with his wife and three children.
Cleveland Clinic. Avulsed Tooth. Available online. Accessed on August 5, 2022.