Get an emergency dentist anytime (including nights, weekends and out-of-hours) by calling our toll-free hotline
Get an emergency dentist anytime (including nights, weekends and out-of-hours) by calling our toll-free hotline
WELCOME TO express dentist
Call us today to get relief for all your dental problems. Each of our partner dentists is vetted to give you the highest caliber of emergency dental care. When you choose an Express Dentist partner, you are assured of:
High-quality dental care from accredited practitioners
Same-day dental care in your area
Affordable prices
Get in touch with Express Dentist today for dental referrals from a trusted source.
We are proud to partner with top-rated dental care providers all over the US. We make access to emergency dental care as smooth as possible by offering:
24-hour hotline for emergency dental referrals
Instant access to dental experts with decades of experience
Up-to-date listings
Fact-checked medical information
You don't have to suffer from toothache or other dental problems without relief anymore. We've located the best emergency dentists near you. All you have to do is make a call or a few clicks and get the help you need. What's more, you can get emergency dental care even if you don't have dental insurance (this will incur an out-of-pocket cost).
Call us across the United States
Express Dentist is a quality provider of dental referral services. We are dedicated to making dental care accessible to every American. 
Our experienced team is passionate about helping you find dental care 24/7 in your area. We have partnered with expert dentists nationwide who offer leading-edge emergency dental care. Your search for an emergency dentist, weekend dentist, and 24-hour dentist ends here. Call Express Dentist today for information about your nearest dental emergency room and let us help you find the best emergency dental care nearby.
Express Dentist is a dental referral service with a mission to connect you to the best emergency dentists wherever you are, whenever you need it. There are over 200,000 dentists in the US according to the latest dental statistics.
Our primary referral helpline is a toll-free number that you can call at any time of day or night, any day of the week, including weekends and holidays. Our providers are located nationwide in the United States. Whether you're looking for a 24-hour dentist in California, an emergency dentist in New York, a fast-acting dental surgeon in Florida, or emergency dental care in Michigan, we can help
Express Dentist is a quality provider of dental referral services. We are dedicated to making dental care accessible to every American. 
When you have a throbbing pain in your tooth, all you want is a walk-in dentist who can see you immediately. The most common cause of dental pain is caries (destruction of the enamel and dentine by bacteria). Without treatment, dental caries can lead to the spread of the infection and abscess formation. Immediate treatment usually involves antibiotic therapy and drainage of an abscess, if present. More definitive treatment involves root canal or extraction of the affected tooth. 1 It is especially important to see a dentist if your toothache doesn't get better with painkillers, has been going on for more than 2 days, or is accompanied by high fever. Don't wait until you develop complications of caries. Seek emergency dental care today. Find a dentist nearby by calling Express Dentist.
Chipped Tooth or Cracked Tooth
A chipped tooth is a common complaint that can lead to various symptoms such as pain with chewing or pain with exposure to hot and cold foods. If you're bothered by such symptoms and suspect a cracked tooth, you should see a dentist as soon as possible. The sooner you get treatment for your tooth, the better the outcome. The good news is that with treatment, cracked teeth can function normally, allowing you to bite and chew without pain and eat all kinds of foods. Chipped teeth can be repaired with bonding or by reattaching the broken fragment. It's important to see a dentist as soon as possible to prevent a chipped tooth from worsening. 2If you suspect you have a chipped or cracked tooth, call Express Dentist right away to find the nearest emergency dentist. We are open 24/7 and have a nationwide network of partners.
Broken Tooth or Knocked Out Tooth
A knocked-out tooth is a dental emergency and you should see a dentist immediately. If you have had a tooth knocked out, try to find the tooth and hold it by the crown (the white bit that projects from the gum). Rinse the tooth with water and try to place it back in position (this should be done for adult teeth only, never for milk teeth in children). You may bite down on a clean handkerchief to keep the knocked-out tooth in place. Proceed to see a dentist as an emergency. If you can't find your tooth, the dentist may be able to fill the space with a denture, bridge, or implant. If you've had a tooth knocked out, call Express Dentist to access dental treatment on an urgent basis. We will help you find the nearest dental emergency room where they can treat your knocked-out tooth.
Lost Filling or Lost Crown
Lost fillings and lost crowns are one of the most common complaints that after-hour dentists treat. This can happen due to continued decay, chewing on hard foods, grinding the teeth, or trauma to the tooth. If your dental filling fell out, it's important to see a dentist as soon as possible. If a filling isn't replaced soon, it can cause further damage to the tooth which is unprotected without the crown or filling in place. Food particles and bacteria can get stuck in the empty space left behind by the filling, leading to further decay. Also, you may experience pain because the lost filling or crown can expose dentin, a softer material that is usually protected by the tooth enamel. If you've had a filling or crown fall out, don't delay seeking dental care. Call Express Dentist to get a top-rated dentist in your area.
Accidents and sports injuries can lead to dental trauma. In most cases, the injury is relatively minor, such as a chipped tooth, which can be easily fixed. However, sometimes a tooth can be knocked out completely, which is a dental emergency. Sometimes there is an injury to the surrounding teeth which you may not notice and it can only be identified on a thorough dental examination. 3 Also, injuries to the mouth, gums, tongue, and teeth can lead to blood loss that requires emergency dental care. If you have suffered a dental injury, use an ice pack to numb the area and slow the bleeding and proceed to see a dentist immediately. Express Dentist can connect you to after-hour dentists in your area or a dental emergency room nearby.
If you wear braces, you probably know this already – a broken wire, band, or bracket can be bothersome and painful. It can happen because of eating the wrong kind of food or brushing too vigorously. It can be tempting to try and fix the problem yourself by moving things around, but this can lead to more damage. If your regular orthodontist cannot accommodate you immediately to fix your broken braces, you may want to see an emergency orthodontist who can fix a loose bracket or band, protruding wire, or loose spacer. If you can wait, it is advisable to cover the damaged area with dental wax and wait for your next appointment. However, if you want to get it looked at immediately, call Express Dentist and book an appointment with an orthodontist.
Tooth Abscess or Dental Abscess
A tooth abscess is a collection of pus in the teeth or gums. It is usually the result of a bacterial infection, oftentimes one that has progressed over time in the soft pulp of the tooth. If you have developed a tooth abscess, you may have severe throbbing pain with biting or even touching the area. Other symptoms can include hot or cold sensitivity, foul taste in the mouth, difficulty swallowing or opening the mouth, and fever. Sometimes home remedies like chewing on the other side of the mouth can offer relief. However, it's important to seek professional dental care to avoid complications. If you suspect a dental abscess, you should go to a dental clinic immediately. A dentist can easily diagnose an abscess and prescribe medications and other emergency treatments, including surgery if necessary. Without treatment, a tooth abscess can lead to dental cyst formation, osteomyelitis (infection of the bone), cavernous sinus thrombosis (blood clot formation in the brain), maxillary sinusitis (inflammation of a cheek sinus), and other serious complications. Do not delay seeking care for a tooth abscess. Call Express Dentist to find the best dental clinics nearby.
Why call Express Dentist?
Various dental conditions may require emergency dental care. For instance, you may have a terrible toothache or a bothersome chipped tooth. You may need an emergency tooth extraction or a same-day denture repair. Or you could need an oral surgeon for emergency dental surgery. In all these instances, you'll need to find an emergency dental clinic nearby.
The Express Dentist 24/7 helpline can help you find the best emergency dental services in your area quickly and easily. We'll help you get the earliest available appointment so you can get the help you need as soon as possible.
High-quality 24/7 dental care
Chipped a tooth after regular dental clinic hours? Need an emergency wisdom tooth extraction? Got a painful abscess that needs attention? Having trouble finding a dentist that's open on Saturday or Sunday? When you start searching for emergency dentist near me, you will find it's quite difficult to find after-hours dental services. Your local emergency room may not have a 24-hour dentist on call. As a result, it can be challenging to find an emergency dentist in your area.
That's where Express Dentist comes in. We can be a lifeline in a dental emergency. Call us to find the dental care you need. All it takes is a quick phone call. Your search for a 24-hour dentist ends with Express Dentist. We will give you up-to-date information on the nearest emergency dental clinic that can accommodate you. Meaning, you will get the information you need in minutes, and connect with the best 24-hour dental clinic in your area, all for free.
Frequently asked questions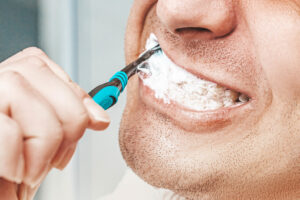 You know, patients come into the office with many different questions and many different ideas, and some of them are
Read More »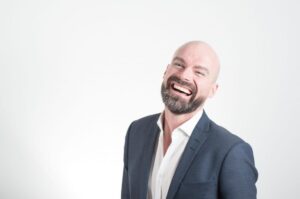 You know there are a lot of good reasons to get your smile straightened out with some form of orthodontics.
Read More »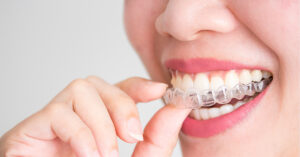 Many people would like to have straighter teeth. You know, your smile is a very important personal characteristic. In fact,
Read More »