Midtown Dental Center
650 Ponce De Leon Ave NE, #600B, Atlanta, GA 30308, United States
+1 404-874-0800
Mon 9 AM – 5 PM
Tues 9 AM – 5 PM
Wed 9 AM – 5 PM
Thurs 9 AM – 5 PM
Fri 9 AM – 5 PM
Sat Closed
Sun Closed
Buckhead Village Endodontics
371 East Paces Ferry Road, Suite 700, Atlanta, GA 30305, United States
+1 770-614-9432
Mon 8:30 AM – 5 PM
Tues 8:30 AM – 5 PM
Wed 8:30 AM – 5 PM
Thurs 8:30 AM – 5 PM
Fri 8:30 AM – 12 PM
Sat Closed
Sun Closed
Feather Touch Dental
1175 Peachtree St NE, Ste 1204, Building 100, Atlanta, GA 30361, United States
+1 404-892-2097
Mon 7:30 AM – 4:30 PM
Tues 7:30 AM – 4:30 PM
Wed 7 AM – 2 PM
Thurs 7 AM – 2 PM
Fri Closed
Sat Closed
Sun Closed
In pain? Can't wait days or weeks for a dental appointment? Need an emergency dentist in Atlanta? Call Express Dentist on toll-free number 1-844-593-0591 for:
24-hour dentists in Atlanta, GA
Top-rated dentists in your community
Emergency dental procedures
Same-day dental appointments
Urgent dental care in Atlanta
Affordable dental treatment
Pay with cash, cards, or private PPO insurance
What is Express Dentist? How Does It Work?
Express Dentist is a toll-free hotline number 1-844-593-0591 that operates 24/7/365. We have partnered with leading dental care providers in Atlanta, GA to bring you high-quality dental care when you need it, where you need it. Whether you need an after-hours dentist, a dental office that's open on Saturday and Sunday, or same-day dental surgery in Atlanta, we've got you covered.
All you have to do is call the toll-free helpline 1-844-593-0591 and you'll be connected to an accredited dental professional in your community. Express Dentist services are completely free of charge and you don't pay anything for the referral. What's more, each of our partner dentists is vetted to ensure you receive only the best dental care in Atlanta. When you choose an Express Dentist partner, you are assured of:
High-quality dental care from accredited practitioners
Late night and weekend appointments
Affordable prices
No insurance dental treatment in Atlanta (pay out of pocket)
Express Dentist is your trusted source for dental referrals in Atlanta. We make access to emergency dental treatment easy with our 24-hour hotline at 1-844-593-0591.
Common Emergency Dental Procedures
You brush your teeth twice a day, floss every day, and limit sugary snacks. These habits can prevent the majority of dental problems. However, dental emergencies can still happen and catch you off guard. Oftentimes, people are unsure if their condition is a dental emergency or not. But by delaying a visit to the dentist, you can end up with permanent damage, serious complications, and thousands of dollars in future treatments. Here are some common dental emergencies that you should be vigilant about. If you have suffered any of these problems, do not delay getting dental treatment. You can call Express Dentist on 1-844-593-0591 and connect to a 24-hour dentist in Atlanta any day of the week, including weekends and holidays.
Cracked Tooth
A cracked or chipped tooth is a common occurrence. It can cause symptoms such as pain and hot and cold sensitivity. The pain can be erratic (it may come and go or be worse with biting and chewing). A chipped tooth can be fixed by bonding or reattaching a broken fragment. Occasionally, the fracture in a cracked tooth can continue to progress, ultimately resulting in the loss of the tooth. The sooner you get a chipped or cracked tooth repaired the better the results are likely to be. 1 If you suspect you may have a chipped or cracked tooth, do not delay going to see a dentist. Call Express Dentist at 1-844-593-0591 to find the nearest emergency dentist in Atlanta.
Dental Trauma
Accidents and injuries to the face and mouth can cause dislodgment of teeth and/or bleeding. More than 5 million teeth are knocked out each year in the United States in adults and children. A tooth that has been completely knocked out of the mouth is still salvageable, provided you act fast. 2 If you have lost a tooth, hold it by the crown (chewing surface) and rinse with water if it's dirty. Then immediately try to place it back in the socket or keep it tucked inside your cheek so it stays moist. If you can't do this, put it in milk or use an emergency tooth preservation product like Save-a-Tooth if it's available. Don't save your knocked-out tooth in tap water. You should then make your way to an emergency dentist in Atlanta as soon as possible (ideally within 30 minutes). A professional at a 24-hour Atlanta dental clinic may potentially be able to save your tooth. They will also be able to stop any bleeding and treat your pain if any.
Severe Toothache
The pulp of the tooth has a large number of nerve endings, making it one of the most sensitive areas in the body. That's why a toothache can get so bad. If you have a severe toothache, you will want a same-day dental appointment in Atlanta. While a hospital emergency room may prescribe pain pills to control your symptoms, it is unlikely they will treat the underlying cause of your toothache. At a 24-hour dental office in Atlanta, on the other hand, a dentist will examine your tooth and recommend the appropriate treatment. For example, if the toothache is due to tooth decay, immediate treatment may consist of pain medications and antibiotics. More definitive treatment could involve root canal treatment or tooth extraction. 3 The Express Dentist hotline at 1-844-593-0591 connects you to experienced dental professionals in your community, so you can get effective and appropriate treatment for toothache.
Find an Emergency Dentist 24/7 in Atlanta
Whether it is a lost filling, a lost crown, a broken brace, or a dental abscess, getting professional dental help as soon as possible is important to prevent complications. The Express Dentist referral service connects you to the best emergency dentists in Atlanta through a 24/7 toll-free helpline number 1-844-593-0591. You can call any time of the day or night, any day of the week, including weekends and holidays, and get in touch with a 24-hour dentist in Atlanta. We have vetted each of our partner providers to ensure you can find high-quality, affordable emergency dental care near you.
Whether you need an emergency tooth extraction or you finally want to get treatment for that bothersome chipped tooth, whether you're looking for same-day denture repair in Atlanta or you need an emergency dental procedure, Express Dentist helps you find a 24/7 dental clinic near your home.
The entire process is quick and simple. You call the Express Dentist helpline at 1-844-593-0591 and speak to a dental professional near you. They'll listen to your concerns and recommend the appropriate treatment, often giving you a same-day dental appointment in Atlanta. It couldn't be easier. So, if you need high-quality 24/7 dental care in Atlanta, call Express Dentist today.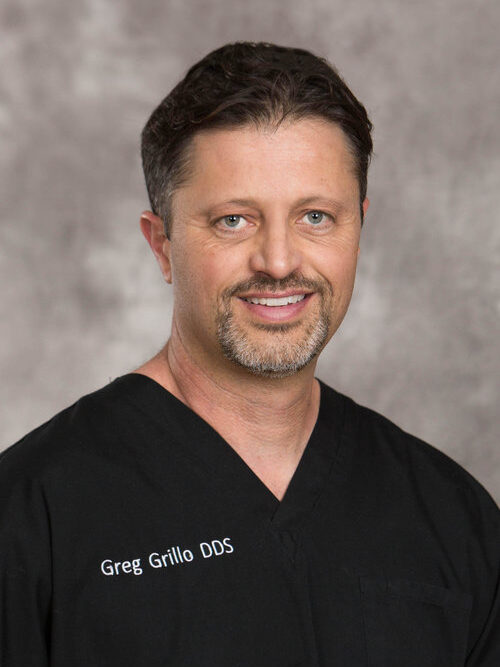 Dr. Greg Grillo DDS studied at the University of Washington where he received a bachelors degree with Honors and later attended dental school on the same campus. Following school Dr. Greg served in the United States Navy as a dental officer. During this time he received advanced training in specialty areas of dentistry while also treating families of members of the military.
As well as sharing valuable information on dentistry and oral health, Dr. Greg remains a practicing dentist to this day. He works with families in the Okanogan Valley where he lives with his wife and three children.
American Association of Endodontists. Cracked Teeth. Available online. Accessed on March 31, 2021.
American Association of Endodontists. Knocked Out Teeth. Available online. Accessed on March 31, 2021.
American Family Physician. Common Dental Emergencies. Available online. Accessed on March 31, 2021.