South Dental Brickell
243 SW 8th St, Miami, FL 33130, United States
+1 305-854-7373
Mon 9 AM – 6 PM
Tues 9 AM – 6 PM
Wed 9 AM – 6 PM
Thurs 9 AM – 6 PM
Fri 9 AM – 6 PM
Sat Closed
Sun Closed
Mussi King Dental
7285 W Flagler St, Miami, FL 33144, United States
+1 305-747-5134
Mon 8:30 AM – 5:30 PM
Tues 8:30 AM – 5:30 PM
Wed 8:30 AM – 5:30 PM
Thurs 8:30 AM – 5:30 PM
Fri 8:30 AM – 5:30 PM
Sat 8:30 AM – 2:30 PM
Sun Closed
Alvaro Ordonez DDS
7741 SW 62nd Ave, Ste 101, South Miami, FL 33143, United States
+1 305-666-3824
Mon 8 AM – 5 PM
Tues 8 AM – 5 PM
Wed 8 AM – 5 PM
Thurs 8 AM – 5 PM
Fri 8 AM – 5 PM
Sat Closed
Sun Closed
How can Express Dentist help me find an emergency dentist in Miami?
Express Dentist is a toll-free 24/7 dental referral line that you can access simply by dialing 1-844-593-0591. We can help you find an emergency dentist in Miami when you need urgent dental evaluation and treatment. Some of the advantages of using Express Dentist include:
Same-day appointments
Express Dentist operates 24/7, including holidays and weekends. This means we can help you find an emergency dentist in Miami who offers same-day appointments. This can be particularly beneficial if you're experiencing severe pain or discomfort. Our goal is to ensure that you receive prompt care for your dental issue.
Weekend and after-hours dental care
Dental emergencies are usually unexpected, often occurring outside regular business hours. By calling the Express Dentist hotline on 1-844-593-0591, you can access dental care even on weekends, evenings, and holidays when many dental offices may be closed. This will ensure you can receive relief from symptoms and timely treatment when you need it most.
Helpful and knowledgeable operators
Express Dentist operators are trained professionals who can provide you with valuable guidance and support. They are knowledgeable about dental emergencies, can understand the urgency of your situation, and assist you in finding an appropriate dentist for your needs. Call Express Dentist on 1-844-593-0591 for urgent dental appointments in Wynwood, Coral Gables, Coconut Grove, Brickell, Miami Beach and other neighborhoods in the city.
Wide network of providers
Express Dentist has partnered with a broad network of dentists and dental specialists, including orthodontists, pediatric dentists, oral surgeons, and sedation dentists. This means we can connect you with qualified professionals who are experienced in handling all kinds of dental emergencies. Having access to multiple options increases your chances of finding a dentist who can address your specific issues effectively.
Multiple payment options
Dental emergencies are not only painful but can also place you under financial stress. The Express Dentist helpline can help you find an affordable emergency dentist in Miami who offers various payment options, such as private dental insurance, flexible payment options, dental membership plans, and financing schemes. Our aim is to ensure that you receive the necessary treatment without worrying excessively about the financial aspect.
Peace of mind
Dental emergencies can be overwhelming and cause significant anxiety. By calling Express Dentist, you can be assured of peace of mind, knowing that you're taking the necessary steps to address your dental issue promptly. The availability of around-the-clock support from Express Dentist provides reassurance and alleviates some of the stress associated with dental emergencies.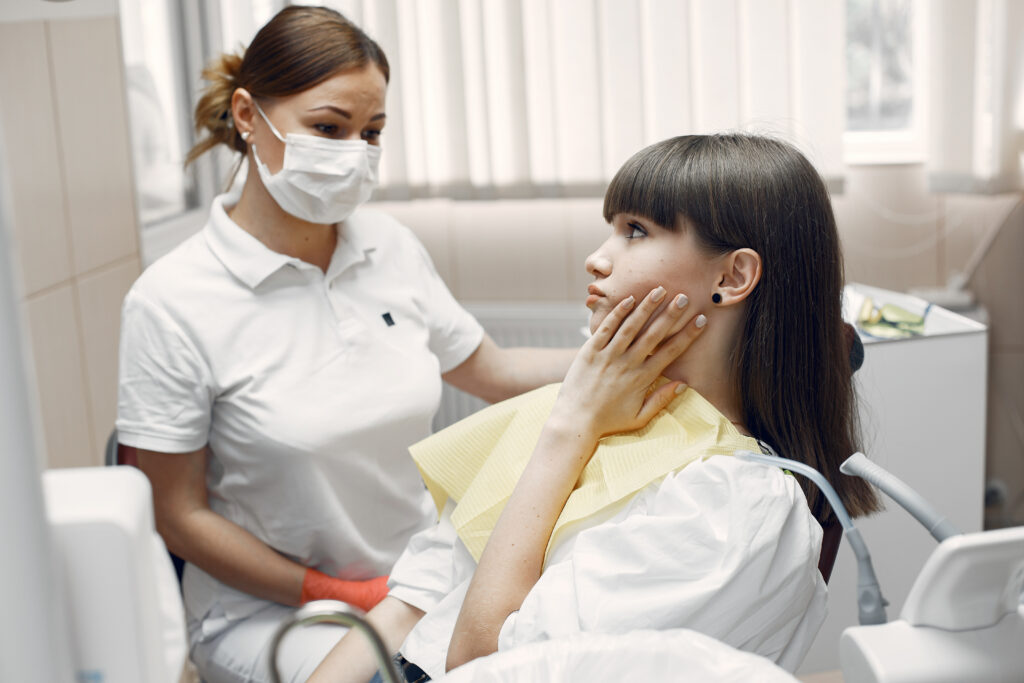 How do dentists manage pain during dental procedures?
It is not uncommon for people to put off getting recommended and necessary dental procedures due to dental fears. One of the key reasons for dental anxiety is the anticipation of pain during the procedure. Dental treatments, ranging from routine cleanings to more complex procedures like root canals or extractions, can cause varying degrees of discomfort or pain. However, there are several ways an emergency dentist in Miami or your regular dental clinic can minimize pain during dental treatment and keep you comfortable. In fact, pain management during dental procedures is a crucial aspect of delivering quality dental care. Here are some common methods used for pain management during dental procedures:
Local Anesthesia
Local anesthesia is the most common method used in dentistry to numb the area being treated. An emergency dentist in Miami can administer local anesthetics (numbing medicine) through injections near the treatment site. This temporarily blocks nerve signals so that you experience little to no pain during the procedure. Your dentist may also use topical anesthetics to numb your gums before administering the injection, making the entire process quite comfortable. 1
Sedation Dentistry
If you have heightened dental anxiety or are undergoing more complex procedures, sedation dentistry can be used to manage your pain and anxiety. Various levels of sedation are available, including nitrous oxide (laughing gas), oral sedatives, or intravenous (IV) sedation. The sedatives will help you relax and alleviate any pain or discomfort you may experience during the dental procedure.
Conscious Sedation
In cases where the procedure requires deeper sedation, such as oral surgery or multiple extractions, conscious sedation may be used. This involves administering medication that induces a sleep-like state while ensuring you are still conscious and able to respond to commands. Conscious sedation allows you to be comfortable and pain-free throughout the procedure.
Distraction Techniques
Dentists often employ distraction techniques to divert your attention away from the procedure and pain. This can include providing headphones to listen to music, television screens or virtual reality glasses to watch shows or movies, or engaging in conversation to keep you mentally occupied.
Open Communication
Good communication between you and your dentist is essential for effective pain management. A good dental professional will encourage you to express any discomfort or pain you might experience during the procedure. This allows your dentist to make adjustments or provide additional anesthesia if needed. There have been many advances in dental technologies and dental treatment is now quite comfortable for most patients.
Wrapping up
It's worth noting that pain tolerance and dental anxieties can vary greatly from person to person. A good emergency dentist in Miami will strive to create a pain-free environment that is tailored to your specific needs. They will prioritize your comfort and work closely with you to develop a personalized pain management strategy. Call Express Dentist on 1-844-593-0591 to find an emergency dentist in Miami who offers sedation techniques. We can connect you to a dental professional who will make your dental procedures as painless and comfortable as possible and provide a positive dental experience for you.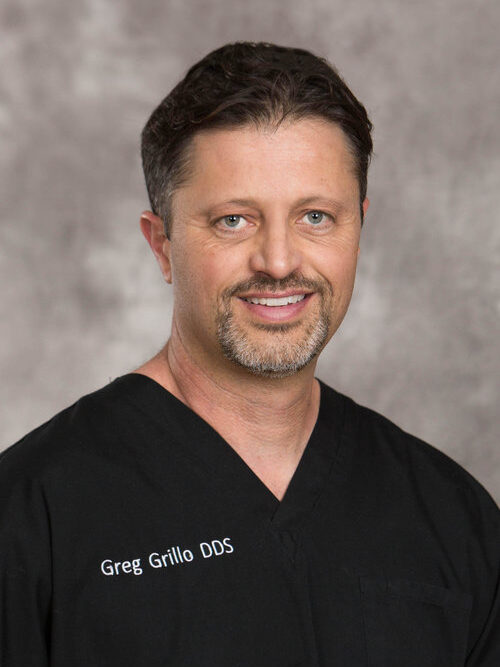 Dr. Greg Grillo DDS studied at the University of Washington where he received a bachelors degree with Honors and later attended dental school on the same campus. Following school Dr. Greg served in the United States Navy as a dental officer. During this time he received advanced training in specialty areas of dentistry while also treating families of members of the military.
As well as sharing valuable information on dentistry and oral health, Dr. Greg remains a practicing dentist to this day. He works with families in the Okanogan Valley where he lives with his wife and three children.
National Library of Medicine. Local Anesthesia Techniques in Dentistry and Oral Surgery. Available online. Accessed on June 7, 2023.