DuPont Dental
1100 Station Dr, Suite 221, DuPont, WA 98327, United States
+1 253-912-4443
Mon 8 AM – 3 PM
Tues 7 AM – 5 PM
Wed 7 AM – 5 PM
Thurs 7 AM – 5 PM
Fri 7 AM – 2 PM
Sat Closed
Sun Closed
Emergency Dental Care USA
511 Olive Way, Seattle, WA 98101, United States
+1 206-452-3185
Mon 9 AM – 9 PM
Tues 9 AM – 9 PM
Wed 9 AM – 9 PM
Thurs 9 AM – 9 PM
Fri 9 AM – 9 PM
Sat 9 AM – 9 PM
Sun 9 AM – 9 PM
Silverdale Dental Center
3637 NW Byron St, Silverdale, WA 98383, United States
+1 360-692-9560
Mon 7:30 AM – 5 PM
Tues 7:30 AM – 5 PM
Wed 7:30 AM – 7 PM
Thurs 7:30 AM – 5 PM
Fri 7:30 AM – 5 PM
Sat 8 AM – 2 PM
Sun Closed
Avondale Smiles
11523 Avondale Rd NE, Ste 115, Redmond, WA 98052, United States
+1 425-298-6684
Mon 9 AM – 4:30 PM
Tues Closed
Wed 8:30 AM – 5 PM
Thurs 11:30 AM – 7:30 PM
Fri 8 AM – 4:30 PM
Sat 8:30 AM – 5 PM
Sun Closed
An emergency dentist in Washington can offer same-day appointments for dental emergencies. You can get immediate dental care for common problems like a bad toothache, a knocked-out tooth, a broken or chipped tooth, a tooth abscess, bleeding gums, problems with dental appliances like braces or dentures, or mouth injuries.
The Express Dentist hotline at 1-844-593-0591 makes it easy to get same-day emergency dental care in Washington. Express Dentist is a toll-free hotline that operates 24 hours a day including after-hours, nights, weekends, and holidays. We connect you to accredited emergency dentists in Washington who can provide professional dental treatment without delay. Call Express Dentist at 1-844-593-0591 right away to schedule your dental appointment and get professional advice and treatment.
What is considered a dental emergency?
Most people associate the word "emergency" with a serious and potentially life-threatening condition. However, dental emergencies are different from medical emergencies. Not all dental emergencies are life-threatening problems. Something as common as a toothache can be a dental emergency. If you don't arrange an emergency dental appointment and have it looked at, the tooth pain can become debilitating. It can also cause other symptoms like headache, make it impossible to eat or drink, and lead to sleepless nights.
What kinds of problems does an emergency dentist in Washington treat?
Generally speaking, the following kinds of problems are labeled as dental emergencies and may be treated by an emergency dentist in Washington.
Knocked out tooth: If a tooth has fallen out of your mouth due to trauma, it is a dental emergency. An emergency dentist in Washington can help save your tooth. They can reimplant the tooth and restore both function and aesthetics. However, if you do not see an emergency dentist within 30-60 minutes, it may result in tooth loss.
Uncontrolled bleeding: If you have been in an accident or suffered an injury, for example, from a sharp object or from biting down on something hard, you may have bleeding from the mouth. If the bleeding does not stop within a few minutes, it is a dental emergency. You should see an emergency dentist in Washington as soon as possible or proceed to the nearest emergency room.
Deep infection: Cavities form in the teeth due to tooth decay caused by bacteria in the mouth. If the infection spreads deep inside a tooth, it can form a tooth abscess. This is a serious and potentially life-threatening infection. You should see a dentist immediately if you have symptoms such as severe tooth pain, swelling, or knots in the jaw.
This is by no means a complete list of dental emergencies. An emergency dentist in Washington can treat a broad range of complaints and offer after-hours and weekend appointments whether you have dental insurance or not. You can get an emergency dental appointment with an accredited dental care provider in Washington today. Call the toll-free Express Dentist hotline at 1-844-593-0591.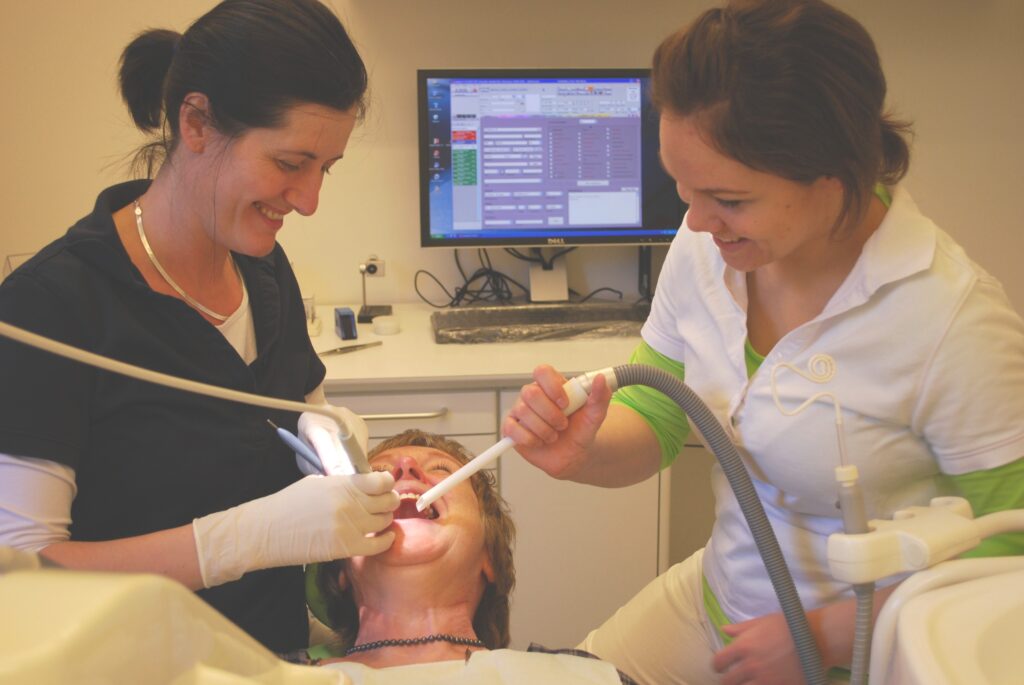 How should I handle a knocked-out tooth until I can see an emergency dentist in Washington?
A tooth that has been completely knocked out of your mouth is a dental emergency. If a permanent tooth gets knocked out, first, you should apply pressure to the area if there is bleeding. Next, locate the knocked-out tooth, and if you can find it, rinse it with clean, cold water. Do not rub or scrub the tooth or wrap it in a cloth or tissue. Try to place the knocked-out tooth back in its socket. If this is not possible, store the tooth in a clean container in some milk or saliva and make your way to an emergency dentist in Washington as soon as possible. If you are able to get immediate treatment, there is a chance the tooth can be saved.
You can get an emergency dental care, including after-hours and weekend dental appointments in Washington by calling the Express Dentist hotline at 1-844-593-0591. This a toll-free number and lines are open 24/7. Express Dentist can help you quickly find an emergency dentist nearby who can reimplant your knocked out tooth.
I have a broken or chipped tooth. What should I do?
It is important to see an emergency dentist in Washington as soon as possible for a broken or chipped tooth, even if it is not causing any pain. Broken and chipped teeth can expose the internal soft tissues and delicate structures inside a tooth to debris and bacteria. If you leave a chipped tooth untreated, it can progress to tooth decay.
An emergency dentist or weekend dentist can fix your broken tooth in many different ways. For example, they can use a filling material to fix cracks. This is a painless and cost-efficient treatment. Dentists can also treat chipped teeth with dental sealants. The sealant acts as a barrier against bacteria and prevents infection. Bonding is another treatment option for a chipped or broken tooth. It involves using composite material to restore function and improve the appearance of the tooth. A special light is used to harden the composite molding and fix it to the tooth.
Sometimes, a broken tooth can lead to infection in the pulp of the tooth. If this is the case, an emergency dentist in Washington can perform a root canal procedure. During the root canal, they will clean out the tooth root, coat the area with antibiotics to disinfect it, and place a temporary filling. The temporary filling will be replaced with a permanent one a few days later. The dentist can also place a permanent crown on the tooth. 1
Does insurance cover dental emergencies?
Whether your dental insurance plan covers emergency dental care or not will depend on the type of plan you have. Most plans cover routine dental care such as X-rays and professional dental cleanings. Some plans may require a co-pay while others may cover 100% of the cost of your treatment. If you need a procedure such as a root canal, tooth extraction, crowns, or bridges, your dental insurance plan may only cover part of the cost of treatment. However, the amount you pay will be far less than what you would pay if you had no dental insurance. It also depends on what your plan considers a dental emergency. For instance, some plans may not count toothache as a dental emergency but a tooth abscess may qualify for payment through the insurer.
The friendly operators at Express Dentist on 1-844-593-0591 can help you find an emergency dentist in Washington who accepts your dental plan. You can get emergency dental care even if you have no insurance; however, you will need to pay for the treatment out of pocket with cash or cards.
The important thing is to get the dental care you need as soon as possible. If you delay necessary dental treatment, you could end up with serious complications and the need for costly dental procedures in the future. Call Express Dentist on 1-844-593-0591 today for emergency dentist appointments in Washington. We can help you get urgent dental care in Seattle, Spokane, Tacoma, Bellevue, and other towns and cities across Washington State. If you live near a state border, call Express Dentist on 1-844-593-0591 for dental appointments in Idaho, Oregon, and Montana if that's more convenient.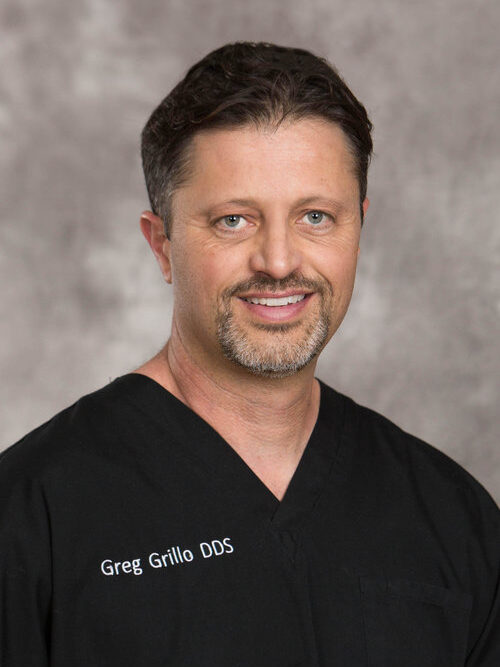 Dr. Greg Grillo DDS studied at the University of Washington where he received a bachelors degree with Honors and later attended dental school on the same campus. Following school Dr. Greg served in the United States Navy as a dental officer. During this time he received advanced training in specialty areas of dentistry while also treating families of members of the military.
As well as sharing valuable information on dentistry and oral health, Dr. Greg remains a practicing dentist to this day. He works with families in the Okanogan Valley where he lives with his wife and three children.
American Association of Endodontists. What is a Root Canal? Available online. Accessed on April 24, 2023.