PB Dental Emergencies
Columbia Mission Bay Hospital, 4501 Mission Bay Dr, Ste 2E, San Diego, CA 92109, United States
+1 858-699-2565
Mon 6 AM – 12 AM
Tues 6 AM – 12 AM
Wed 6 AM – 12 AM
Thurs 6 AM – 12 AM
Fri 6 AM – 12 AM
Sat 6 AM – 12 AM
Sun 6 AM – 12 AM
Emergency Dentist San Diego
94 Hornblend St, San Diego, CA 92109, United States
+1 619-648-5592
Mon Open 24 hours
Tues Open 24 hours
Wed Open 24 hours
Thurs Open 24 hours
Fri Open 24 hours
Sat Open 24 hours
Sun Open 24 hours
Emergency Dental Care
4935 Diane Ave, San Diego, CA 92117, United States
+1 619-927-1884
Mon 9 AM – 5 PM
Tues 9 AM – 5 PM
Wed 9 AM – 5 PM
Thurs 9 AM – 5 PM
Fri 9 AM – 5 PM
Sat Closed
Sun Closed
Why call Express Dentist for an emergency dentist in San Diego?
Express Dentist is a 24/7 toll-free dental referral line. We can help you obtain urgent dental care with unparalleled ease and convenience. Call us on 1-844-593-0591 to find an emergency dentist in San Diego near Mira Mesa, Rancho Penasquitos, University City, Carmel Valley, Chula Vista, and other neighborhoods.
Express Dentist gives you the assurance of immediate assistance in a dental emergency. You can swiftly secure same-day appointments, even during weekends and after regular business hours, ensuring all your oral health needs are promptly met.
We can connect you to our trusted network of dental professionals, guaranteeing access to high-quality dental care at any time of the day. Our operators are remarkably helpful and knowledgeable and adept at guiding callers through the process of getting urgent dental care.
Call Express Dentist on 1-844-593-0591 today for valuable information and timely dental care. The peace of mind you will derive from knowing that expert oral care is just a phone call away is truly invaluable.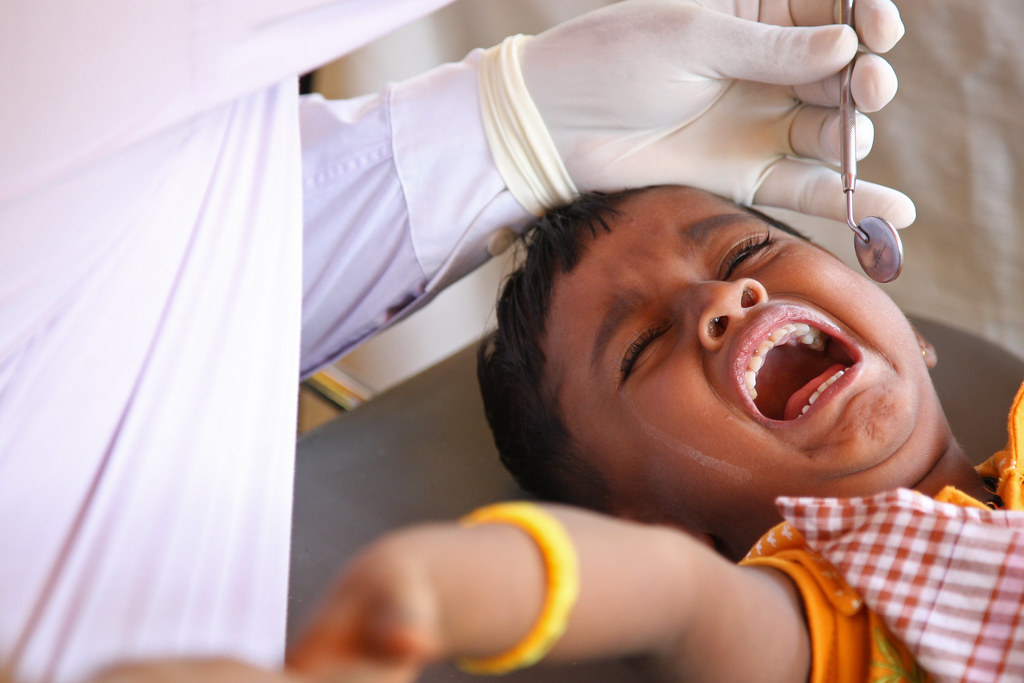 What are the unique challenges of emergency dental care for children?
Emergency dental care for children presents unique challenges that require special attention and care. Children often experience fear and anxiety when visiting the dentist, and the urgency of an emergency can heighten these emotions. It is crucial for parents and guardians as well as dental professionals to create a comforting and reassuring environment to help children feel at ease.
Establishing trust and open communication is key. A good dentist will explain the procedures in a child-friendly manner, using simple and age-appropriate language. They will demonstrate the tools and equipment that will be used, allowing the child to touch and feel them, reducing the fear of the unknown.
Additionally, distractions such as toys, games, or even a favorite movie can help divert the child's attention during the treatment process. It is important to maintain a calm demeanor. Remember, children may require extra time and encouragement to cooperate. A positive dental experience during emergencies can help alleviate a child's fears and promote better oral health habits in the long run. 1
Express Dentist can help you find not only an emergency dentist in San Diego, but specialists in pediatric dentistry as well as dentists who are experienced in caring for children with special needs. For example, if your child has autism spectrum disorder or ADHD. Call Express Dentist on 1-844-593-0591 and discuss your child's needs with our representatives, so that they can match you with the appropriate dental clinic in your area. Best
Does dental insurance cover emergencies?
Understanding dental insurance coverage for emergencies can be confusing. Yet it is essential if you want to navigate the financial aspect of seeking care from an emergency dentist in San Diego.
Dental insurance policies typically cover a range of common emergency treatments. However, it is important to review the specific coverage details outlined in your policy.
Common dental procedures that are done on an urgent basis, such as dental trauma, severe toothaches, and broken teeth, are usually covered. However, cosmetic treatments such as teeth whitening (here's how much professional teeth whitening costs out of pocket) or elective procedures may not be included. It is advisable that you contact your dental insurance provider or review your policy documents to understand the coverage limits, deductibles, and any restrictions on emergency care.
Before seeking emergency dental treatment, make sure you inform the dental office about your insurance coverage. Provide all the necessary information for filing a claim. Dental office staff are happy to guide patients on the process of submitting claims and will provide any required documentation.
Being familiar with your insurance coverage for dental emergencies can help you make informed decisions about your oral health. It can also minimize unexpected financial burdens associated with care received from an emergency dentist in San Diego.
Express Dentist operators can help you find dental professionals in your area who accept your insurance. Call us today on 1-844-593-0591 and let us help you get the dental care you need.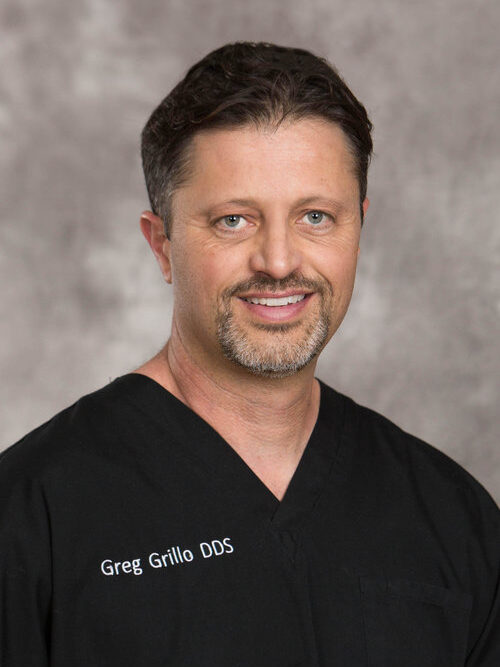 Dr. Greg Grillo DDS studied at the University of Washington where he received a bachelors degree with Honors and later attended dental school on the same campus. Following school Dr. Greg served in the United States Navy as a dental officer. During this time he received advanced training in specialty areas of dentistry while also treating families of members of the military.
As well as sharing valuable information on dentistry and oral health, Dr. Greg remains a practicing dentist to this day. He works with families in the Okanogan Valley where he lives with his wife and three children.
National Library of Medicine. Dental fear and anxiety in children and adolescents. A qualitative study using YouTube. Available online. Accessed on May 11, 2023.