Kempsville Dental
1450 Kempsville Rd, Virginia Beach, VA 23464, United States
+1 757-424-6644
Mon 8 AM – 5 PM
Tues 8 AM – 5 PM
Wed 8 AM – 5 PM
Thurs 8 AM – 5 PM
Fri Closed
Sat Closed
Sun Closed
Landstown Dental Care
1909 Landstown Center Wy, Ste 100, Virginia Beach, VA 23456, United States
+1 757-689-6680
Mon 8 AM – 5 PM
Tues 8 AM – 5 PM
Wed 8 AM – 5 PM
Thurs 8 AM – 5 PM
Fri 8 AM – 5 PM
Sat Closed
Sun Closed
Aspen Dental
4625 Virginia Beach Blvd, Ste 101A, Virginia Beach, VA 23462, United States
+1 757-807-2137
Mon 8 AM – 5 PM
Tues 8 AM – 5 PM
Wed 8 AM – 5 PM
Thurs 9 AM – 7 PM
Fri 7 AM – 1 PM
Sat 8 AM – 3 PM
Sun Closed
What is the role of an emergency dentist in Virginia Beach?
An emergency dentist in Virginia Beach can play a vital role in urgent care situations by providing prompt and specialized dental care. This is especially true if you are experiencing a dental emergency.
Urgent dental care situations can occur unexpectedly, often involving severe pain, trauma, or infections that require immediate attention. In such situations, an emergency dentist in Virginia Beach is equipped with the necessary knowledge, skills, and tools to diagnose and treat the condition, provide relief from symptoms, and take measures to prevent further complications.
What kinds of problems do emergency dentists treat?
When patients encounter dental emergencies such as severe toothaches, broken teeth, knocked-out teeth, or abscesses, immediate dental care from an emergency dentist in Virginia Beach is crucial.
Dental professionals, including dentists, oral surgeons, and dental hygienists, are trained to handle urgent situations efficiently and effectively. They have the necessary expertise to diagnose the underlying cause of a dental emergency, provide pain relief, and devise appropriate treatment plans to restore oral health.
In an urgent care situation, a dental professional will prioritize and manage symptoms such as bleeding and pain. They will carefully evaluate your condition, taking into account your symptoms, oral history, and any existing health issues. This assessment will allow them to identify the root cause of your emergency and determine the most suitable course of action.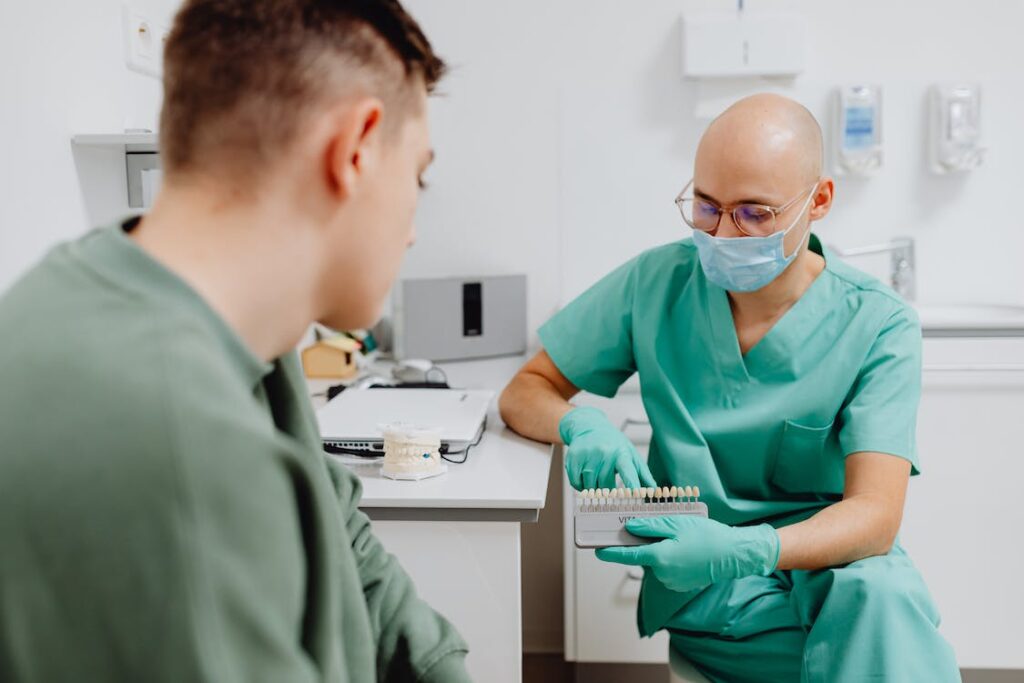 What is the treatment for common dental emergencies?
In case you have a severe toothache, an emergency dentist in Virginia Beach may perform diagnostic tests such as X-rays to identify the source of your pain. It could be due to a cavity, infection, or dental trauma. Based on their findings, they may offer temporary pain relief using techniques such as dental anesthesia, medications, or emergency root canal therapy to relieve your pain and start the healing process.
In a situation where a tooth is broken or knocked out due to an accident or injury, immediate intervention by an emergency dentist in Virginia Beach is crucial. The chances of reimplanting a knocked-out tooth successfully are highest in the first 30-60 minutes, for example. 1
A dental professional can assess the extent of the damage, provide appropriate treatment options, and restore the affected teeth, if possible. In case the teeth cannot be saved, the dentist can guide you on alternative solutions, such as dental implants, bridges, or dentures to ensure proper oral function and aesthetics.
Dental professionals also play a vital role in addressing dental infections and abscesses, which can lead to severe pain, swelling, and potentially life-threatening complications if left untreated. An emergency dentist in Virginia Beach will have the expertise to identify and drain an abscess, prescribe antibiotics if necessary, and formulate a treatment plan to eliminate the infection at its source and prevent its recurrence.
How can I prevent dental emergencies?
Preventive measures to avoid future dental emergencies include maintaining good oral hygiene, wearing mouthguards and helmets during contact sports and recreational activities, and avoiding habits such as nail-biting or using teeth as tools (for example, to open beer bottles). Another key measure is to go for regular dental check-ups (every 6 months is ideal). This helps to identify and address potential issues before they escalate into emergencies.
How to find an emergency dentist in Virginia Beach?
Finding an emergency dentist in Virginia Beach is incredibly convenient and stress-free with the Express Dentist hotline which is a 24/7 toll-free dental referral line. To take advantage of our services, all you need to do is dial 1-844-593-0591. You will be connected to a member of our team of helpful and knowledgeable operators who are ready to assist you in locating an emergency dentist nearby. Our operators have access to a wide network of dental providers in your area, including Princess Anne, Kempsville, Bayside, Great Neck, Oceanfront, and other neighborhoods in Virginia Beach. We can connect you with regular family dental clinics as well as specialists such as orthodontists, oral surgeons, periodontists, and pediatric dentists.
Our goal at Express Dentist is to ensure that you find immediate care in your area when you need it, with minimum delay. We offer the convenience of same-day, weekend, and after-hour appointments, accommodating your urgent dental needs outside regular business hours. Moreover, our partner providers accept multiple payment methods, including cash, cards, dental membership plans, and private PPO insurance, making it easier for you to access the care you require with the least amount of financial burden. Call the Express Dentist hotline at 1-844-593-0591 and see for yourself what a valuable resource it is which prioritizes convenience, accessibility, and timely dental care.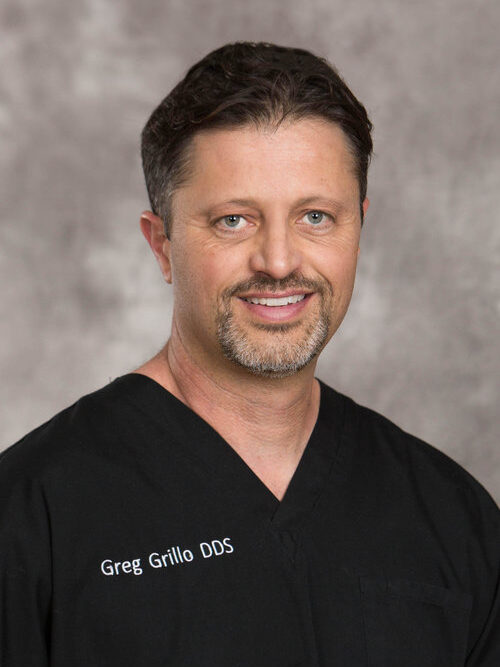 Dr. Greg Grillo DDS studied at the University of Washington where he received a bachelors degree with Honors and later attended dental school on the same campus. Following school Dr. Greg served in the United States Navy as a dental officer. During this time he received advanced training in specialty areas of dentistry while also treating families of members of the military.
As well as sharing valuable information on dentistry and oral health, Dr. Greg remains a practicing dentist to this day. He works with families in the Okanogan Valley where he lives with his wife and three children.
Better Health Channel. Dental Injuries – Knocked out, Chipped, or Cracked Teeth. Available online. Accessed on June 5, 2023.