Connecticut Dental Group
4699 Main St, Suite 203, Bridgeport, CT 06606, United States
+1 203-372-4200
Mon 9 AM – 6 PM
Tues 9 AM – 7 PM
Wed Closed
Thurs 9 AM – 6 PM
Fri 9 AM – 2 PM
Sat Closed
Sun Closed
Dental Doctors of Somerset
84 Glastonbury Blvd, Suite 203, Glastonbury, CT 06033, United States
+1 860-657-5522
Mon 8 AM – 3 PM
Tues 8 AM – 5 PM
Wed 8 AM – 5 PM
Thurs 8 AM – 5 PM
Fri 8 AM – 2 PM
Sat Closed
Sun Closed
Premier Dental of Connecticut
836 Farmington Ave, Suite 105, West Hartford, CT 06119, United States
+1 860-265-1411
Mon 8 AM – 5 PM
Tues 8 AM – 7 PM
Wed 8 AM – 2 PM
Thurs 8 AM – 7 PM
Fri 8 AM – 2 PM
Sat 8 AM – 1 PM
Sun Closed
You wake up in the middle of the night with severe throbbing tooth pain. Or, you bite into something hard over the weekend and end up with a chipped tooth. These are just two examples of dental emergencies that people commonly experience. Many folks will go the nearest emergency room for such problems. However, an emergency dentist in Connecticut can provide more specific care. They can ensure that you not only get relief from your symptoms but also treatment for the root cause of the problem.
Finding a 24-hour dentist can prove to be challenging, however. Express Dentist makes it easy. All you have to do is make one phone call to the toll-free hotline at 1-844-593-0591. We'll connect you to top dentists in your community who offer weekend and after-hour dental appointments.
Friendly and helpful Express Dentist operators are available 24 hours a day, 7 days a week, including holidays, to help you get the urgent dental care that you need. You never again have to wait days or even weeks before you can get in to see your regular dentist. Get immediate relief from your symptoms today. Call Express Dentist on 1-844-593-0591.
In which states and cities does Express Dentist offer urgent dental care?
Express Dentist is a nationwide toll-free hotline. We can connect you to an emergency dentist in Alaska, California, Texas, Colorado, Florida, and more. We are present in cities from coast to coast, including Baltimore and Fresno.
In Connecticut, you can call Express Dentist for same-day, after-hours, and weekend dental appointments in Stamford, Hartford, New Haven, Norwalk, Waterbury, and many other towns and cities.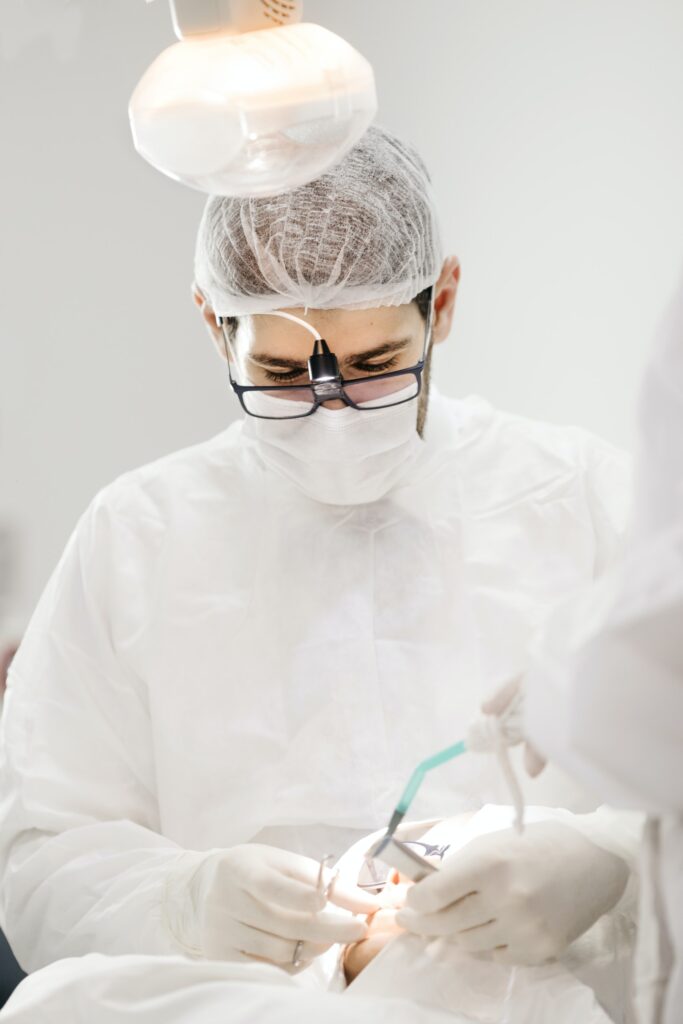 What are some common problems that an emergency dentist in Connecticut might treat?
Here are three common dental emergencies that a dentist might treat on an urgent basis.
Tooth Pain
Toothache is one of the most common dental symptoms. It can occur due to a wide range of problems in the mouth. If your toothache is mild, you can probably manage it at home with over-the-counter pain medication and cold compresses. However, if it is severe, you will need urgent dental care from an emergency dentist.
Keep in mind that while doctors in the ER can give you pain pills to take the edge off, they may not have the time or resources to get to the bottom of what is causing your toothache.
On the other hand, an emergency dentist can identify the cause of your tooth pain and treat the underlying problem rather than just your pain. For example, if you have a tooth abscess (infection of the tooth pulp), a 24-hour dentist might give you pain pills and antibiotics and also perform a definitive treatment like a root canal.
Loose Tooth or Knocked Out Tooth
If you have a loose tooth, you should keep it in its socket. Bite gently down on the loose tooth, if necessary, to keep it in place. Then, make your way to an urgent care dentist right away.
In case your tooth has been completely knocked out of your mouth, it's vital that you try to locate the missing tooth. You should see an emergency dentist within 30-60 minutes in this case.
1
Keep the number of the Express Dentist hotline 1-844-593-0591 saved in your mobile phone and pinned on your refrigerator. This way, you won't waste any time trying to find a weekend or after-hours dentist who can see you right away.
Before you make your way to the emergency dentist, make sure you handle the knocked-out tooth by the white part (crown). Rinse the tooth with cold, clean water if it's dirty. Do not scrub the tooth or wrap it in anything like tissue paper. Try to replace the tooth in its socket in your mouth. Alternatively, you can keep it moist in some saliva or milk or use a tooth preservation kit if you have one.
Loose or Missing Dental Restoration
If a temporary or permanent dental restoration such as a filling falls out, you should see a dentist on an urgent basis. Dental fillings play an important role. They keep the inner part of the tooth protected from harmful bacteria in the mouth. If you don't take immediate steps to have a loose or missing filling replaced, it can lead to pain, hot and cold sensitivity, and further tooth decay.
If your regular dentist cannot see you right away, Express Dentist can get you same-day, after-hour, and weekend appointments with an emergency dentist in Connecticut.
Do emergency dentists accept insurance?
Most emergency dentists accept all the major dental insurance plans. However, the only way to find out if a weekend dentist near you will accept your plan is to call Express Dentist on 1-844-593-0591. We will put you in touch with top-rated dental clinics in your area and they can tell you whether they accept your insurance.
Keep in mind that not all dental plans cover emergency dental care. Whether a particular treatment is covered may also depend on the type of emergency you are experiencing. For instance, some dental insurance plans do not consider a toothache to be a dental emergency but will provide coverage for a knocked-out tooth.
How to pay for emergency dental care without insurance?
If you don't have a dental insurance plan, there are several ways to pay for necessary and urgent dental treatments. Many dentists offer easy and flexible payment plans to make dental care affordable. Some dental professionals have partnered with third-party lenders who can give you a personal loan to pay for your dental treatment. Don't put off critical dental treatment any longer. Call Express Dentist on 1-844-593-0591 today and find an emergency dentist in Connecticut right away. High-quality, affordable dental care is just a phone call away.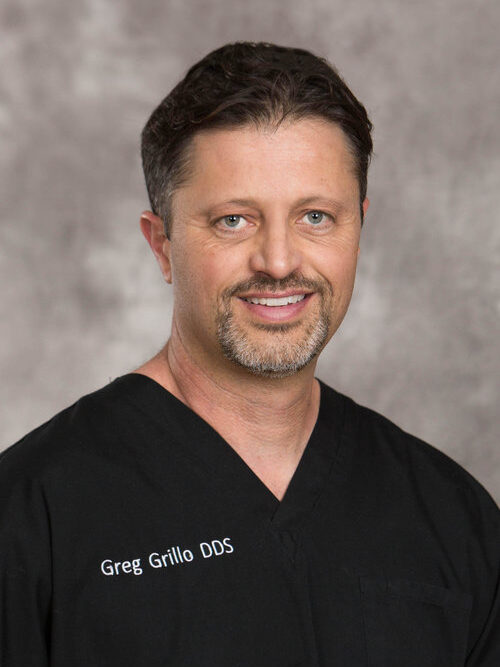 Dr. Greg Grillo DDS studied at the University of Washington where he received a bachelors degree with Honors and later attended dental school on the same campus. Following school Dr. Greg served in the United States Navy as a dental officer. During this time he received advanced training in specialty areas of dentistry while also treating families of members of the military.
As well as sharing valuable information on dentistry and oral health, Dr. Greg remains a practicing dentist to this day. He works with families in the Okanogan Valley where he lives with his wife and three children.