Emergency Dentist Harrisburg PA
1037 Maclay St, Harrisburg, PA 17103, United States
+1 717-349-9400
Mon Open 24 hours
Tues Open 24 hours
Wed Open 24 hours
Thurs Open 24 hours
Fri Open 24 hours
Sat Open 24 hours
Sun Open 24 hours
Day and Night Dental
40 Darby Rd, Paoli, PA 19301, United States
+1 484-905-4026
Mon 8 AM – 4 PM
Tues 8 AM – 4 PM
Wed Closed
Thurs 8 AM – 4 PM
Fri 8 AM – 4 PM
Sat 7 AM – 2 PM
Sun Closed
Donald Marks Family Dentistry
611 University Dr, Suite 112, State College, PA 16801, United States
+1 814-826-3767
Mon 8 AM – 4:30 PM
Tues 8 AM – 2 PM
Wed 8 AM – 4:30 PM
Thurs 8 AM – 6 PM
Fri 8 Closed
Sat Closed
Sun Closed
Why call Express Dentist?
You might think you won't ever need to see an emergency dentist in Pennsylvania, but dental emergencies can strike unexpectedly, and they can be extremely distressing. If you or a loved one is experiencing dental pain or other severe symptoms outside of regular business hours, it can cause a great deal of anxiety. Prompt dental care in such a situation can not only alleviate your symptoms but also prevent further complications. It is important to get immediate treatment from a qualified emergency dentist to avoid potentially expensive and time-consuming dental procedures in the future. If your regular dentist is not available, you will need to find an emergency dental clinic where you can get advice and treatment.
The Express Dentist hotline 1-844-593-0591 can be a huge help in such situations. We have a nationwide network of trusted dental professionals and can help you find an emergency dentist nearby. Call us today if you need help right away or save the number for the future and enjoy peace of mind.
We can help you get urgent dental care, weekend dental appointments, and after-hours dental surgery in Pittsburgh, Philadelphia, Harrisburg, Scranton, York, Erie and dozens of other towns and cities across the state. If you live near the state border, call us for emergency dentists in neighboring states such as New York, New Jersey, Delaware, Maryland, West Virginia, and Ohio.
In the meantime, knowing what to do in different situations can help to minimize the damage and keep you from panicking.
How to handle common dental emergencies?
Severe toothache
Most toothaches cause mild discomfort but sometimes you can have severe pain which is unbearable. If you're finding it hard to eat, talk, sleep, or perform your usual daily activities, then you should seek care from an emergency dentist, especially if your symptoms have been going on for more than 2 days, you have a high temperature, or your pain does not get better with painkillers. An emergency dentist can get to the bottom of what's going on and treat you appropriately. 1
In the meantime, home remedies may provide temporary relief. Do not delay getting professional dental care, however, because home treatments will not address the underlying cause of your tooth pain. Here's what you can do to stay comfortable until you can get in to see a dentist:
Saltwater rinses can help reduce swelling and inflammation. Mix half a teaspoon of salt in a cup of warm water. Swish the solution around in your mouth for approximately 30 seconds and then spit it out.
Clove oil contains a substance called eugenol, which is a natural anesthetic and antibacterial. Dab a little clove oil on a cotton ball and place it on the affected tooth for a few minutes.
An ice pack or cold compress placed on the cheek over the affected area for 15-20 minutes at a time, several times a day, can numb the pain from a toothache and reduce swelling.
Peppermint has natural anti-inflammatory properties. Brew a peppermint tea bag, allow it to cool, and place it over the affected area for a few minutes to help with pain and swelling.
Over-the-counter pain relievers such as ibuprofen or acetaminophen can help with mild toothache.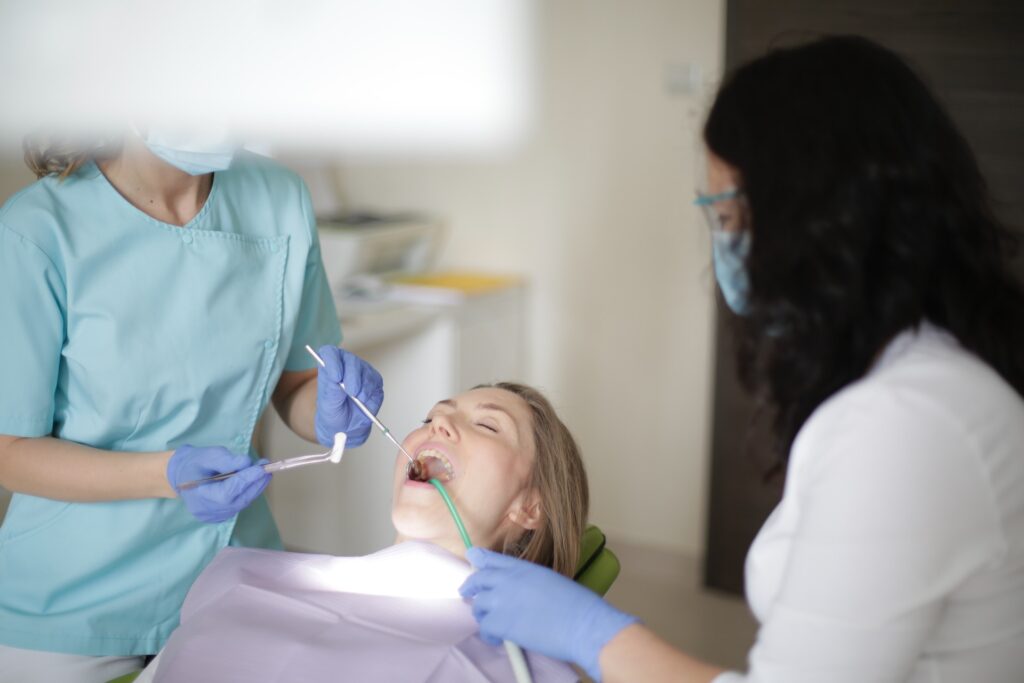 Suspected infection or abscess
If there is an infection in a tooth or the surrounding gums or a pocket of pus in the root of a tooth (abscess), it can cause symptoms such as a toothache, swelling, a bad taste in the mouth, and fever. Without treatment, the infection can spread and cause more serious health problems.
Maintain good oral hygiene by brushing your teeth twice a day and flossing daily (here are some tips on toothbrush hygiene). Use saltwater rinses and over-the-counter pain relievers to manage your symptoms until you can get in to see an emergency dentist. It's a good idea to avoid hard, crunchy, and sticky foods that can further irritate the affected area. Also, be sure to stay well hydrated as this can help flush out bacteria from your mouth and promote dental and overall health.
How to find an emergency dentist in Pennsylvania?
When you're experiencing a dental emergency, you don't have the time to search online and check directories for emergency dentists nearby. Calling the Express Dentist referral hotline is your best bet to finding an emergency dentist in Pennsylvania quickly and conveniently. The hotline is toll-free and open 24/7, so no matter what time of the day or day of the week, you can get the dental care you need without delay. Call 1-844-593-0591 today or save the number for future use.
What does an emergency dentist in Pennsylvania charge?
The initial consultation fee for an emergency dentist in Pennsylvania can vary widely depending on several factors, such as the location of the dental clinic (larger cities often have more dental practitioners and therefore more competitive pricing compared to smaller towns with few dentists in practice). The type and severity of the dental emergency and the experience level of the dentist are additional factors that can affect the consultation fee.
Generally speaking, you can expect to pay anywhere from $75 to $200 or more for an initial emergency dental consultation. Fees may be higher if you are seeing the dentist after hours or on a weekend. Also, keep in mind that after the initial consultation, the actual treatment may entail further costs depending on the complexity of the procedure. If you have dental insurance, part or all of the cost of your treatment may be covered by your plan. However, if you don't have dental insurance, call Express Dentist on 1-844-593-0591 and we will help you find an affordable emergency dentist nearby. It will save you the trouble of making individual calls to every emergency dentist in your area to find out their services, hours, and fees.
Last but not least, remember, Express Dentist is not only for finding an emergency dentist in Pennsylvania. If you've fallen behind on regular dental checkups, give us a call and we will connect you to a family dentist in your area. In the meantime, read about how often you should brush your teeth to maintain good oral health.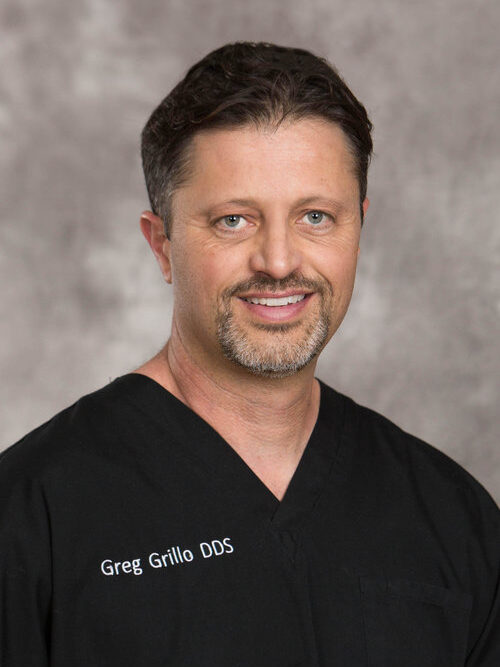 Dr. Greg Grillo DDS studied at the University of Washington where he received a bachelors degree with Honors and later attended dental school on the same campus. Following school Dr. Greg served in the United States Navy as a dental officer. During this time he received advanced training in specialty areas of dentistry while also treating families of members of the military.
As well as sharing valuable information on dentistry and oral health, Dr. Greg remains a practicing dentist to this day. He works with families in the Okanogan Valley where he lives with his wife and three children.
NHS. Toothache. Available online. Accessed on April 11, 2023.