Evergreen Dental Group
2902 Evergreen Pkwy, Evergreen, CO 80439, United States
+1 303-674-5566
Mon 7 AM – 6 PM
Tues 7 AM – 6 PM
Wed 7 AM – 6 PM
Thurs 7 AM – 6 PM
Fri 7 AM – 4 PM
Sat Closed
Sun Closed
Urgent Dental of Denver
2121 S Downing St, Suite B, Denver, CO 80210, United States
+1 720-988-0759
Mon 8 AM – 8 PM
Tues 8 AM – 8 PM
Wed 8 AM – 8 PM
Thurs 8 AM – 8 PM
Fri 8 AM – 8 PM
Sat 8 AM – 8 PM
Sun 8 AM – 8 PM
Aurora Family Dentistry
13700 E Colfax Ave M, Aurora, CO 80011, United States
+1 303-536-3882
Mon 8 AM – 5 PM
Tues 8 AM – 5 PM
Wed 8 AM – 5 PM
Thurs 8 AM – 5 PM
Fri 7:30 AM – 2:30 PM
Sat Closed
Sun Closed
A dental emergency can occur without warning. It can be anything from a bad toothache to a tooth getting knocked out in an accident. Experiencing a dental emergency can be alarming and stressful. Oftentimes, people simply don't know what to do. The Express Dentist hotline at 1-844-593-0591 can help you find emergency dental care in Colorado without delay. You can get same-day appointments, after-hour appointments, and weekend appointments with top-rated Colorado dentists with just one phone call.
Express Dentist is a toll-free hotline that operates 24/7. We connect you to leading dental professionals in Colorado who offer urgent dental care in your community. All our partner dentists are accredited professionals with years of experience in treating dental emergencies. You can get dental care as soon as you need it by calling the Express Dentist hotline at 1-844-593-0591. Convenient appointments are available for comprehensive dental services during regular business hours as well as after-hours and on weekends.
What to do in a dental emergency?
Having an action plan for dental emergencies can help you do what is essential without panicking. Keep the Express Dentist hotline number 1-844-593-0591 saved on your phone or pin it to your refrigerator. Call the number immediately so that operators can connect you to a dental professional in your Colorado community. The emergency dentist will determine the steps necessary to manage the problem and also talk you through any first aid until they see you in their clinic.
Note, if you have facial injuries such as fractures or uncontrolled bleeding, you should proceed to the nearest emergency room without delay.
Many dental problems can be managed by an emergency dentist, but you need to seek immediate care. A few of the signs and symptoms that warrant emergency dental care from a Colorado dentist include:
Uncontrolled bleeding in the mouth
Severe pain that does not get better with over-the-counter pain medications
A knocked-out tooth
A severely chipped or broken tooth
Dental appliances like braces wires that are poking the cheek or gum
Swelling or bleeding in the gums
Difficulty with opening or closing the jaw
My tooth was knocked out. Can a Colorado emergency dentist help?
Yes, a Colorado emergency dentist can save your tooth, provided you act quickly and reach the dentist's clinic within 30-60 minutes. The first thing you should do is locate the tooth and pick it up by the crown (chewing surface). Avoid touching the root. Handle the tooth carefully. If it is dirty, gently rinse it with clean, cold water. Do not use any chemicals or soap. Do not wrap the knocked-out tooth in a tissue or paper.
Try to replace the knocked-out tooth in its socket in your mouth as soon as possible. Hold it in place by biting down gently on it or holding it in place with gentle pressure from your finger. If you cannot replace the tooth in your mouth, keep it moist in some milk or saliva in a clean container. You can even tuck the tooth into your cheek where saliva will keep it moist. If you have access to a tooth preservation kit such as Save-a-Tooth, you can use that.
Next, call the Express Dentist hotline at 1-844-593-0591 where operators are on hand to get you an emergency dental appointment in Colorado. It is best if you are seen by a dentist within 30 minutes, to save the tooth, although sometimes it is possible for an emergency dentist to save a tooth that has been outside the mouth for longer. 1
Do you provide services in other states?
We have a presence in California, Florida and throughout the US. This include cities such as Albuquerque and Raleigh.
I have hot and cold sensitivity. Do I need to see an emergency dentist?
Broadly speaking, tooth sensitivity is not a dental emergency. You can wait a few days or even a week or two to have it checked out. However, if the sensitivity is severe or it is getting worse over time, you should get it looked at by a Colorado emergency dentist. They might be able to give you some tips, such as changing your toothpaste brand, choosing the right type of toothbrush, or brushing correctly to avoid weakening the enamel on your teeth.
A dentist can determine whether a treatable problem like a cavity (tooth decay), a chipped or cracked tooth, or gum disease is causing your tooth sensitivity, and treat the problem appropriately. An emergency dentist in Colorado can perform a definitive treatment such as a root canal procedure to treat problems in the dental pulp (soft core of the tooth) and eliminate tooth sensitivity.
How do I pay for emergency dental care in Colorado?
Emergency dentists in Colorado accept most dental insurance plans and offer flexible payment options for people without dental insurance. The friendly operators at the Express Dentist hotline 1-844-593-0591 can help you find the dental care you need quickly and at a price that is affordable. Appointments are available seven days a week, including weekends and holidays, and both during and after regular business hours. You can get same-day treatment in many cases. Don't delay getting the dental care you need. Call Express Dentist today for affordable dental treatment in Colorado.
Will my dental insurance pay for emergency dental treatment?
The type of dental insurance plan you have will determine your coverage, i.e., how much your insurance company will pay and how much you will pay out of pocket for emergency dental care in Colorado. Some Colorado dentists accept private PPO insurance but are not contracted with state Medicare or Medicaid programs. Most dental clinics will contact your insurance company to determine your copay and out of pocket cost. This ensures there are no surprises when you are presented with the bill for your dental care.
As noted, the amount covered by your dental insurance plan will depend on the type of plan you have and the treatment you need. If necessary, emergency dentists in Colorado can help you secure financing. Many dentists offer easy payment plans to make dental care affordable.
If you would like to find out more about insurance coverage for a specific emergency dental procedure, call the Express Dentist hotline at 1-844-593-0591 today. Friendly operators are on hand to help you understand your dental plan coverage and find the dental care you need at a price that is affordable.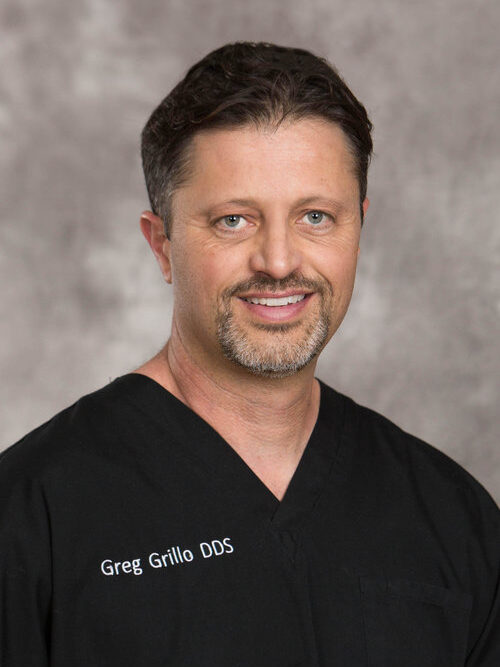 Dr. Greg Grillo DDS studied at the University of Washington where he received a bachelors degree with Honors and later attended dental school on the same campus. Following school Dr. Greg served in the United States Navy as a dental officer. During this time he received advanced training in specialty areas of dentistry while also treating families of members of the military.
As well as sharing valuable information on dentistry and oral health, Dr. Greg remains a practicing dentist to this day. He works with families in the Okanogan Valley where he lives with his wife and three children.
American Association of Endodontists.

Knocked Out Teeth

. Available online. Accessed on November 5, 2021.