Southern California Family Dentistry
14412 Whittier Blvd, Whittier, CA 90605, United States
+1 562-693-0788
Mon 9 AM – 6 PM
Tues 8 AM – 6 PM
Wed 9 AM – 6 PM
Thurs 9 AM – 7 PM
Fri 9 AM – 6 PM
Sat 8 AM – 4 PM
Sun Closed
Berkeley Dental Center
2999 Regent St, #714, Berkeley, CA 94705, United States
+1 510-848-3143
Mon 8 AM – 5 PM
Tues 8 AM – 5 PM
Wed 8 AM – 5 PM
Thurs 8 AM – 5 PM
Fri 8 AM – 5 PM
Sat Closed
Sun Closed
Brighter Day Dental
1950 Market St, Suite D, Concord, CA 94520, United States
+1 925-356-2828
Mon 8 AM – 5 PM
Tues 8 AM – 5 PM
Wed 12 PM – 8 PM
Thurs 12 PM – 8 PM
Fri Closed
Sat 8 AM – 5 PM
Sun Closed
Smile Time Dental
731 Sterling Pkwy, #100b, Lincoln, CA 95648, United States
+1 916-669-0606
Mon 8 AM – 5 PM
Tues 8 AM – 5 PM
Wed 8 AM – 5 PM
Thurs 8 AM – 5 PM
Fri 8 AM – 5 PM
Sat Closed
Sun Closed
Emergency dentists in California help thousands of people each year get the urgent dental care they need. The Express Dentist hotline at 1-844-593-0591 makes it easier than ever to find immediate dental care in California. You can call this toll-free hotline 24 hours a day including nights, weekends, and holidays. California emergency dentists are available to provide professional dental treatments, no insurance required. You can get relief from toothache, tooth abscess, chipped or cracked tooth, lost tooth, as well as treatment for all kinds of dental emergencies.
Urgent care dental clinics in California offer after-hours appointments; accept cash, credit cards, and private dental insurance plans; and provide easy payment plans to uninsured patients.
Simply call Express Dentist at 1-844-593-0591 to find top-rated emergency dentists in California and get the care you need without delay.
Do I need an emergency dentist or should I go to an emergency room?
Research has shown that there are more than 2 million emergency department visits involving dental conditions each year in the United States. 1Many people are unsure what a dental emergency is and go to the nearest ER for problems like a toothache. But while emergency room doctors can stop bleeding after an accident, they cannot repair a tooth or even save a tooth. This is because many emergency departments are not staffed by a 24-hour dentist.
On the other hand, an emergency dentist in California (or elsewhere) can provide specific dental emergency care, including replacing, repairing, and saving a tooth. They can give you relief from toothache and treat the root cause of your pain. Emergency dentists are trained to treat common and less common dental emergencies. They can help keep you calm and relaxed during your dental treatment.
What's more, unlike general dentists who are open only during regular business hours, emergency dentists in California can provide dental care at any hour, any day of the week, including holidays.
Finding an emergency dentist in California is easy with the Express Dentist hotline. Simply call the toll-free number 1-844-593-0591.
How do I get emergency dental care in California?
You can get an appointment with an emergency dentist in your area in California by calling the Express Dentist hotline at 1-844-593-0591. The toll-free lines are open 24/7 and your call is completely free of charge. Staff members are available to help you find the best emergency dental care nearby.
The Express Dentist database of providers includes a network of top-rated, accredited dentists in California. California emergency dentists in our network are open after-hours, nights, weekends, and holidays, and they are willing to take your dental emergency.
It is worth noting that emergency dental clinics in California also provide routine dental services like fillings and professional cleanings, in addition to treating 24-hour dental emergencies. If you are unable to attend dental appointments during regular hours due to work commitments or some other reason, call Express Dentist at 1-844-593-0591 to get an after-hours dental appointment.
We have a presence in states such as Texas and New York. We have emergency dentists in cities such as Milwaukee, Atlanta and Mesa.
What do I need to make an emergency dental appointment?
When you call the Express Dentist hotline on 1-844-593-0591, make sure you have your dental insurance plan details on hand. This will allow the operator to confirm that the emergency dentist in California accepts your dental insurance. If you are uninsured, you can ask about payment methods and the possibility of setting up a deferred payment plan, if needed.
When you go to your appointment at a California emergency dental clinic, please take all your recent dental X-rays and other medical and dental records with you. This will help the emergency dentist create a treatment plan for you and provide the most appropriate procedures for your dental emergency.
What are some common dental emergencies California dentists treat?
Emergency dentists in California can treat all kinds of dental emergencies, some of which are briefly described below.
Impacted wisdom tooth: A wisdom tooth that does not erupt from the gums can become infected and cause pain. You can have the offending wisdom tooth extracted at an emergency dental clinic in California.
Tooth avulsion: A tooth avulsion is when a tooth becomes displaced from its socket due to an accident or due to tooth decay. It is important to seek immediate professional dental care. An emergency dentist can replant the tooth, provided you do not delay treatment by more than 30-60 minutes.
Chipped tooth: A chipped or broken or fractured tooth can occur due to sports injuries, falling face down, or biting down on something hard. An emergency dentist can repair the tooth to restore both function and aesthetics.
Tooth decay: Most cavities are not dental emergencies and can be treated by a regular dentist. However, deep cavities that involve the root of the tooth can be very painful and may require urgent dental care. An emergency dentist in California can prescribe antibiotics to control the infection, provide medications for pain relief, and perform definitive treatments like a root canal procedure to treat the tooth decay.
Uncontrolled bleeding: Any bleeding in the oral cavity that does not stop with a few minutes of pressure should be evaluated immediately by emergency room doctors or an emergency dentist. This is a potentially life-threatening condition. An emergency dentist can examine the mouth for dental injuries that might need repair.
Pain and swelling: Toothache can be debilitating and severe enough to make it impossible to sleep. If you need to see an emergency dentist for relief from toothache, call the Express Dentist hotline on 1-844-593-0591 for an after-hours or same-day dental appointment.
Dental devices: People who wear dental devices such as braces or dentures sometimes need emergency dental care to fix things like a protruding wire or an ill-fitting denture. It is important not to delay treatment because doing so can lead to damage to other structures in the mouth or other dental complications.
Temporary fillings: If a temporary filling falls out, you should visit an emergency dentist to have it replaced. Failure to do so will expose tissues inside your tooth to debris and bacteria.
Oral health contributes significantly to your overall health and wellbeing. Many oral diseases are progressive and get worse over time without treatment. Untreated dental health problems can lead to poor general health. Fortunately, most dental problems are treatable. Yet, many Americans delay dental care or do not receive it at all. This can lead to less effective and more costly dental care in the future. Don't let the lack of access to emergency dentists in California prevent you from getting the dental treatment you need. Call the Express Dentist hotline on 1-844-593-0591 today.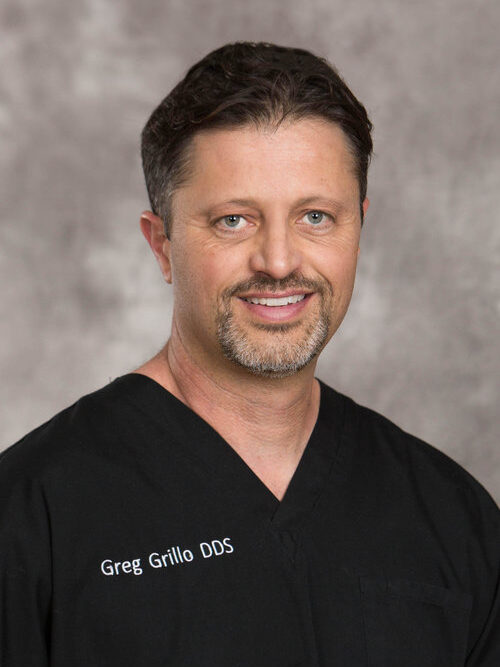 Dr. Greg Grillo DDS studied at the University of Washington where he received a bachelors degree with Honors and later attended dental school on the same campus. Following school Dr. Greg served in the United States Navy as a dental officer. During this time he received advanced training in specialty areas of dentistry while also treating families of members of the military.
As well as sharing valuable information on dentistry and oral health, Dr. Greg remains a practicing dentist to this day. He works with families in the Okanogan Valley where he lives with his wife and three children.
Healthcare Cost and Utilization Project.

Emergency Department Visits Involving Dental Conditions

. Available online. Accessed on November 2, 2021.