Village Dental – North Raleigh
7371 Six Forks Rd, Raleigh, NC 27615, United States
+1 919-561-5721
Mon 7:40 AM – 4:40 PM
Tues 7:40 AM – 4:40 PM
Wed 7:40 AM – 4:40 PM
Thurs 7:40 AM – 4:40 PM
Fri 7:40 AM – 4:40 PM
Sat Closed
Sun Closed
Night & Day Dental
2945 New Bern Ave, Raleigh, NC 27610, United States
+1 919-834-4932
Mon 8 AM – 10 PM
Tues 8 AM – 10 PM
Wed 8 AM – 10 PM
Thurs 8 AM – 10 PM
Fri 8 AM – 10 PM
Sat 9 AM – 3 PM
Sun Closed
Downtown Dental
205 Fayetteville St, Suite 100, Raleigh, NC 27601, United States
+1 919-948-7722
Mon 8 AM – 5 PM
Tues 8 AM – 5 PM
Wed 8 AM – 7 PM
Thurs 8 AM – 7 PM
Fri 8 AM – 2 PM
Sat Closed
Sun Closed
Need same-day dental services in Raleigh, NC? Call the Express Dentist toll-free hotline 1-844-593-0591 for:
24/7 urgent dental care
Emergency dental surgery
Top-rated dentists in Raleigh, NC
Emergency dentists in Raleigh NC (no insurance)
Treatment for toothache, cracked tooth, tooth abscess, denture repair, braces repair, and more
What is Express Dentist? How Does it Work?
Express Dentist is a toll-free hotline number 1-844-593-0591 that you can call day or night including weekends and holidays for dental treatment in Raleigh, NC. We connect you to a partner dentist in your community for routine dental treatment, dental emergencies, and same-day dental surgery.
We have partnered with hundreds of top-rated dentists from coast to coast in the United States, including Raleigh NC. Each of our partners is vetted to ensure high-quality dental care for you and your family. When you choose an Express Dentist partner in Raleigh, you are assured of:
Dental care from accredited practitioners
Same-day dental treatment in your area
Weekend dental services
Emergency dental surgery
Affordable prices
Dental services without insurance (pay out-of-pocket)
Looking for a Raleigh dentist open on Saturday or Sunday? Need urgent dental care in Raleigh? Can't find a 24-hour dental clinic in Raleigh? Express Dentist gives you instant access to leading dental care providers in your community. Whether it's loose fillings, broken braces, or accidental injuries to the teeth, with Express Dentist, finding emergency dental care in Raleigh is easier than ever before.
Why Call Express Dentist?
Your regular dentist may not be able to see you for a few days, maybe even a couple of weeks, depending on how busy they are. But some dental problems require urgent attention. If you are in pain, waiting for a dentist's appointment can be very uncomfortable. Sometimes, getting quick access to dental services can be the difference between saving your tooth and losing your tooth.
Express dentist gets you same-day dental care from expert providers at emergency dental clinics in Raleigh. Services are available late at night and on weekends, so you can fit a dental appointment into your busy schedule. And getting help is easy and convenient. Simply call the Express Dentist helpline at 1-844-593-0591 and speak to a dentist nearby.
The Importance of Emergency Dental Care
Over the past couple of decades, emergency rooms in the United States have seen a dramatic increase in the number of patients seeking urgent care for dental pain, up from 1.1 million in 2000 to 2.1 in 2010. 1 In the majority of patients, the underlying cause of dental pain is tooth decay. Commonly known as dental caries, tooth decay occurs due to the destruction of the enamel and dentine of the tooth by bacteria. Tooth decay is easily preventable with good oral hygiene.
Many people go to the emergency room for tooth pain. But unfortunately, many hospitals and ERs do not have the staff, tools, and facilities to provide comprehensive dental care. Patients complaining of toothache are often treated with antibiotics and pain medications. While this takes care of the symptoms, it does not address the underlying dental problem. But because patients obtain relief of symptoms, they don't follow-up and forgo the recommended dental treatment. What happens, more often than not, is that they end up back in the emergency room with the same problem, or worse, with complications.
If you have a toothache or any other dental problem, it is important to see a dentist as soon as possible. By seeking care at an urgent dental clinic in Raleigh, you can receive the appropriate and effective treatment, oftentimes at a cost that is less expensive than getting treated repeatedly in a hospital ER.
By putting you in touch with 24-hour dentists in Raleigh, Express Dentist aims to deliver dental care to you when you need it where you need it. Our goal is to improve your oral health by giving you access to experienced dentists in your area and get you the care you need at affordable prices.
Common Dental Emergencies
Here are some common dental conditions that may require urgent dental care in Raleigh NC. 2
Dental Pain
Dental pain is frequently dental in origin, but it can also come from non-dental sources such as migraine headaches, sinusitis, TMJ (temporomandibular joint syndrome), and neuralgias. The most common cause of dental pain is dental caries, which if left untreated can develop into tooth abscesses. Infection and inflammation of the gums (periodontal disease) is another cause of dental pain, A foreign object lodged in the gums can lead to a periodontal abscess formation, with symptoms such as pain, redness, and swelling. If left untreated, an abscess can rupture. An infected periodontal area needs emergency drainage and debridement within 24 hours. Dental pain can also arise from inflammation of the soft tissues surrounding a partially erupted tooth, which is frequently a wisdom tooth.
Dental Trauma
Injuries to the teeth and surrounding structures is extremely common, especially in children. Dental injuries can lead to loosening or displacement of a tooth or complete avulsion (tooth knocked out of its socket). Patients with trauma to the teeth need immediate care from a dentist for appropriate diagnosis and treatment.
Dental Bleeding and/or Swelling
Bleeding in the oral cavity can be a sign of gum disease. Blood in the saliva is also a sign seen in advanced stages of some types of cancer. Swelling is a sign of dental infection. These conditions should be checked out by a dentist sooner rather than later. They are not problems that will go away on their own.
Finding Urgent Dental Care in Raleigh NC
Your teeth are not replaceable. By ignoring symptoms or putting off dental treatment, you can set yourself up for serious complications and thousands of dollars' worth of dental treatments in the future. The sensible thing to do is get urgent dental care as soon as possible and treat the underlying problem that is causing your symptoms.
Express Dentist makes it easy to connect with a top-rated dentist in Raleigh for 24-hour dental care. We give you instant access to Raleigh dentists who accept walk-ins and emergencies. If you don't have dental insurance, many of our partners offer easy payment plans and financing options. Call the Express Dentist toll-free hotline number 1-844-593-0591 any time of day or night and gain access to comprehensive dental care services in Raleigh NC.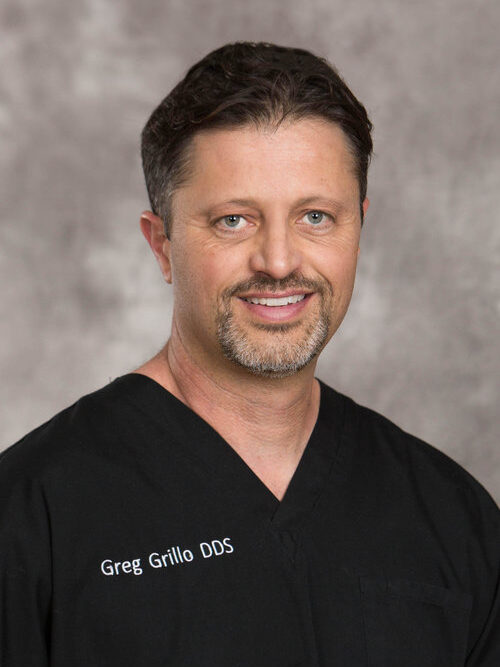 Dr. Greg Grillo DDS studied at the University of Washington where he received a bachelors degree with Honors and later attended dental school on the same campus. Following school Dr. Greg served in the United States Navy as a dental officer. During this time he received advanced training in specialty areas of dentistry while also treating families of members of the military.
As well as sharing valuable information on dentistry and oral health, Dr. Greg remains a practicing dentist to this day. He works with families in the Okanogan Valley where he lives with his wife and three children.
American Dental Association. From the Emergency Room to the Dental Chair. Available online. Accessed on March 29, 2021.
American Family Physician. Common Dental Emergencies. Available online. Accessed on March 29, 2021.