Alabama Family Dental
5414 Old Shell Rd, Mobile, AL 36608, United States
+1 251-274-1355
Mon Closed
Tues 8 AM – 5 PM
Wed 8 AM – 5 PM
Thurs 8 AM – 5 PM
Fri 8 AM – 5 PM
Sat Closed
Sun Closed
Family Care Dental
669 1st St SW, Alabaster, AL 35007, United States
+1 205-874-9605
Mon 8 AM – 5 PM
Tues 8 AM – 5 PM
Wed 8 AM – 5 PM
Thurs 8 AM – 5 PM
Fri 8 AM – 5 PM
Sat By appointment only
Sun Closed
Greystone Smile Design
140 Village St #203, Birmingham, AL 35242, United States
+1 833-379-0889
Mon 8 AM – 5 PM
Tues 8 AM – 5 PM
Wed 8 AM – 5 PM
Thurs 8 AM – 5 PM
Fri 7AM – 2:30 PM
Sat Closed
Sun Closed
Dental emergencies can happen at any time. Whether it is a braces wire poking your gum, tooth pain, or a knocked-out tooth, getting timely dental care can make a huge difference in the outcome. The Express Dentist hotline at 1-844-593-0591 can help you get same-day dental appointments with an emergency dentist in Alabama. Express Dentist is a toll-free hotline that operates 24 hours a day, 7 days a week. We put in touch with top-rated Alabama dentists who offer emergency urgent dental appointments in your area. Call Express Dentist today to get high-quality dental care without delay at affordable prices.
Express Dentist has helped thousands of people in Alabama get the dental care they need without waiting weeks for an appointment. Phone lines are open throughout the day and night, including weekends and holidays.
Don't wait until your dental emergency causes complications that require expensive dental procedures to fix. Get immediate treatment for all your dental problems, even if you don't have dental insurance. Emergency dentists in Alabama can provide effective treatments for toothache, chipped teeth, tooth abscess, and other dental problems. Call Express Dentist at 1-844-593-0591 today and find a 24-hour emergency dentist in Alabama near you.
Where does Express Dentist operate?
Express Dentist is a nationwide hotline that helps Americans find urgent dental care. Besides providing emergency dental appointments in Alabama, we also offer services in other states like New York, Colorado, and California. We are present in cities like Birmingham, AL, Huntsville, AL, and Montgomery, AL, as well as dozens of popular cities nationwide such as Sacramento, Atlanta, and Tucson, to name a few.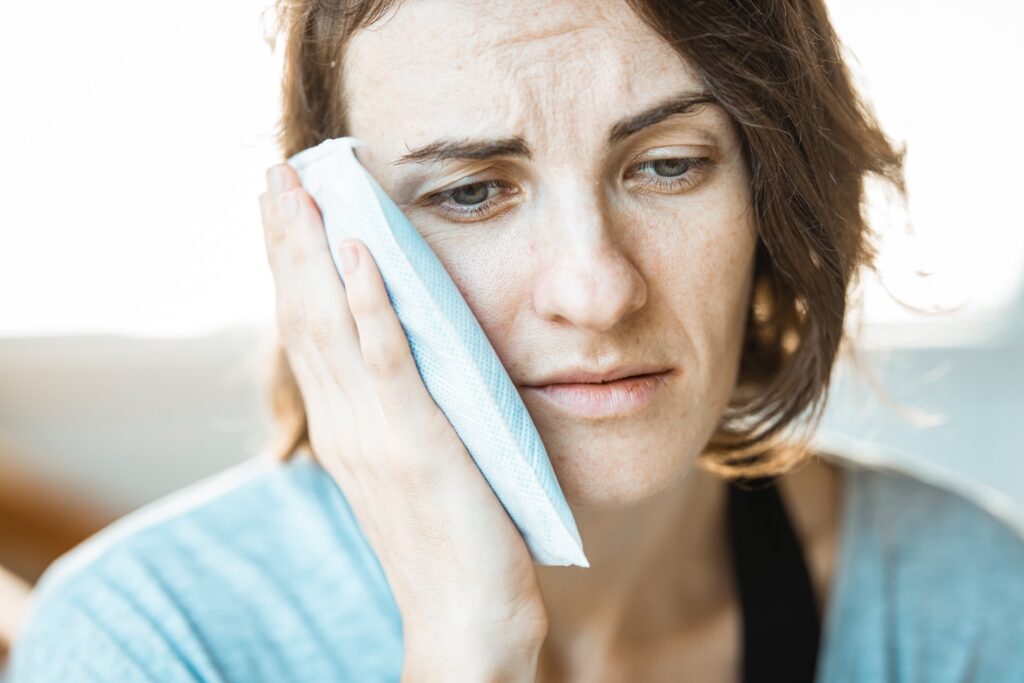 Why is emergency dental care in Alabama important?
It is important to seek timely dental care in Alabama because, if left untreated, dental problems can lead to serious complications. Also, treatment of longstanding dental issues is generally more expensive and costs can run into hundreds if not thousands of dollars. Getting treatment from an Alabama dentist soon after you begin experiencing problems can, on the other hand, nip the problem in the bud and prevent complications and costly treatment in the future.
Yet, finding a dentist in Alabama during a dental emergency can prove to be challenging. For instance, if it is a Saturday or Sunday or after hours and you are experiencing a dental emergency, you might struggle to find an Alabama dentist who will see you. The Express Dentist toll-free line is open around-the-clock and can help you find an emergency dentist in Alabama any time of day or night. Call the hotline at 1-844-593-0591 and get affordable, high-quality, urgent dental care in Alabama.
How do I know if I should see an emergency dentist in Alabama?
You don't need to see a 24-hour dentist in Alabama for most dental problems. Most dental issues can be assessed and treated in a few days or even weeks. However, some dental problems need immediate treatment from an urgent care dentist in Alabama. Without prompt dental care, these symptoms can lead to serious complications.
Here are some signs and symptoms for which you should seek care without delay from an emergency dentist in Alabama:
Severe toothache
Bleeding from the mouth that doesn't stop
A knocked-out tooth
A chipped, cracked, or broken tooth
Gum swelling or bleeding
Braces poking your cheek or gum
Trouble with opening or closing your mouth
Note: If you have experienced severe injuries to the face or have uncontrolled bleeding, please go to the nearest emergency room without delay.
What are some common dental emergencies that Alabama dentists treat?
Learning a little bit about dental emergencies can help you recognize them early and seek timely dental treatment in Alabama. The Express Dentist hotline 1-844-593-0591 can get you set up with an Alabama after-hours dentist within minutes, so that you can get the dental care you need and avoid serious complications.
Here are some of the most common dental emergencies that 24-hour dentists in Alabama routinely treat.
Tooth pain
Toothache is one of the most common dental problems for which people seek urgent dental appointments in Alabama. While mild tooth pain can usually be treated with home remedies, a severe toothache can leave you feeling very uncomfortable.
Urgent dental care in Alabama can give you relief from toothache without having to wait for an appointment with your regular dentist. It's important to see an Alabama emergency dentist for toothache to identify the cause. The most common reason for tooth pain is tooth decay. Over-the-counter pain pills can blunt the tooth pain but will not treat the underlying cause of the problem. An after-hours or weekend dentist in Alabama can not only give you something for your toothache but also treat the infection with antibiotics, perform fillings, or offer you a root canal procedure.
Knocked-Out Tooth
If a tooth is completely knocked out of your mouth, you must see an Alabama emergency dentist within 30 minutes. This is timeline is critical to save the tooth.
The Express Dentist hotline 1-844-593-0591 can help you get a same-day dental appointment in Alabama.
In the meantime, before you head over to the dentist's office, try to find your knocked-out tooth. Hold it from the crown (the white chewing surface) and not the root (the soft pink tissue). You can rinse a knocked-out tooth gently with clean, cold water, if needed. But do not scrub it or wrap it in cloth or paper. Try to put the tooth back in its place in your mouth. If this is not possible, keep your tooth moist in a little bit of saliva or milk. If you have access to a tooth preservation kit, use it. 1
Lost Filling
Dentists use fillings to fill cavities or holes in the teeth caused by tooth decay. A lost filling should be treated as soon as possible. Without a filling, the tooth is at risk of becoming infected, which can lead to further damage.
Is emergency dental care in Alabama covered by insurance?
Emergency dental care may or may not be covered by insurance in Alabama. It depends on your dental insurance plan and the type of dental emergency.
The Express Dentist hotline at 1-844-593-0591 can help you find Alabama emergency dentists who accept major private dental insurance plans. If you are uninsured, Express Dentist can connect you to dental professionals in Alabama who offer flexible payment options. Some Alabama dentists can help you take out a personal loan from third-party lenders to make any necessary dental treatment affordable. The bottom line is that you should not delay getting urgent dental care in Alabama because delays can prove to be even more expensive in the long run.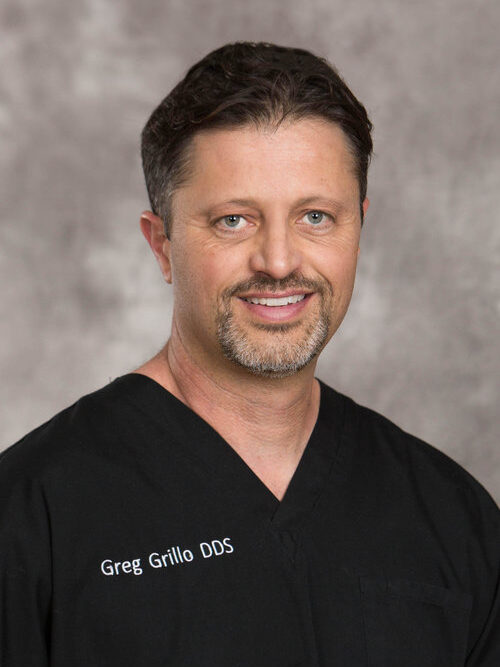 Dr. Greg Grillo DDS studied at the University of Washington where he received a bachelors degree with Honors and later attended dental school on the same campus. Following school Dr. Greg served in the United States Navy as a dental officer. During this time he received advanced training in specialty areas of dentistry while also treating families of members of the military.
As well as sharing valuable information on dentistry and oral health, Dr. Greg remains a practicing dentist to this day. He works with families in the Okanogan Valley where he lives with his wife and three children.
Connecticut Children's. What are tooth preservation kits? Available online. Accessed on July 30, 2022.