Florence Family Dentistry
7303 US-42, Florence, KY 41042, United States
+1 859-283-0033
Mon 8 AM – 5:30 PM
Tues 8 AM – 5:30 PM
Wed 8 AM – 5:30 PM
Thurs 8 AM – 5:30 PM
Fri 8 AM – 1 PM
Sat Closed
Sun Closed
Northern Kentucky Dental Care
2710 Alexandria Pike, Highland Heights, KY 41076, United States
+1 859-781-3090
Mon 8 AM – 6 PM
Tues 8 AM – 5 PM
Wed 8 AM – 6 PM
Thurs 8 AM – 5 PM
Fri Closed
Sat Closed
Sun Closed
Garden Springs Dental
833 Lane Allen Rd, Lexington, KY 40504, United States
+1 859-277-1189
Mon 8 AM – 6 PM
Tues 8 AM – 6 PM
Wed 8 AM – 6 PM
Thurs 8 AM – 6 PM
Fri 8 AM – 6 PM
Sat Closed
Sun Closed
If you or a loved one is experiencing a dental emergency, your regular dentist may not be able to see you immediately. In this case, you'll need to see an emergency dentist in Kentucky. This can be more challenging that you would imagine. In the midst of an emergency, you might be too overwhelmed to search online or call dozens of clinics for an emergency dental appointment.
The Express Dentist hotline at 1-844-593-0591 can be a godsent in such situations. We are a nationwide tollfree hotline that operates 24 hours a day, 7 days a week, including holidays and weekends. All you have to do is call the hotline and you'll be connected to a friendly and helpful operator. The operator will put you in touch with dentists in your area who can see you without delay.
You can get after hours, weekend, and same day appointments in Louisville, Lexington, Bowling Green and many more large and small cities in Kentucky by calling 1-844-593-0591.
The Express Dentist hotline can also get you immediate dental treatment in other states such as Florida, Georgia, Alabama, and Washington. We also offer urgent dental services from coast to coast in cities such as Baltimore, Tucson, Atlanta, and Raleigh.
How much does a referral to an emergency dentist in Kentucky cost?
Express Dentist does not charge a commission for dental referrals. This means you will only pay an emergency dentist in Kentucky for your treatment.
Moreover, all calls to the Express Dentist tollfree hotline at 1-844-593-0591 are completely free of charge.
We have partnered with top-rated, accredited dental professionals across the US. Our extensive network of emergency dentists means you can get dental care where you need it, when you need it.
Don't delay getting necessary treatment in a dental emergency. Call Express Dentist today at 1-844-593-0591 and speak to friendly and helpful operators. We can get you instant access to leading dentists in your area.
What do they do at an emergency dental appointment?
An emergency dentist in Kentucky (or elsewhere in the US) is trained to handle a wide range of dental emergencies. This includes common problems like toothache, dental pain, loose fillings or crowns, infection, broken braces wires, and wisdom tooth extraction.
Here's what to expect at an urgent dental appointment: First, an emergency dentist will listen to your symptoms. They will then perform a thorough examination to determine what is causing your symptoms. If needed, they may perform additional tests such as dental X-rays.
Many people go to an emergency dentist for pain relief. It helps if you describe your dental pain as accurately as possible. For example, you should include details like when the pain started, how severe it is on a scale of 1 to 10, and whether it is constant or comes and goes. Depending on the cause, an emergency dentist may prescribe pain pills, antibiotics, or other treatments like tooth extraction or root canal.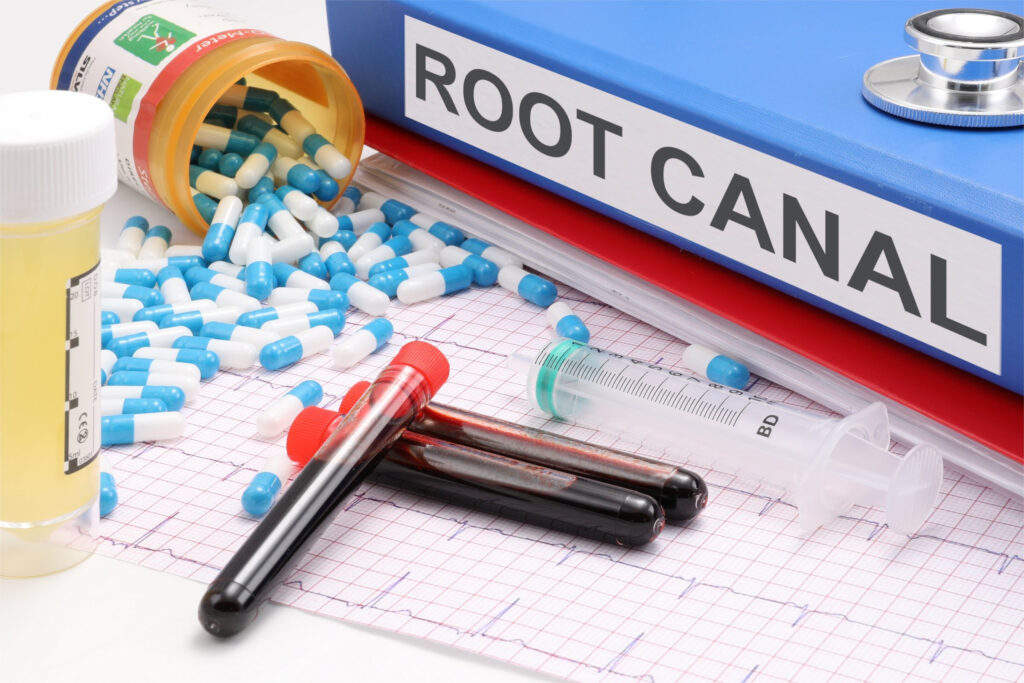 Why do people go to an emergency dentist?
Some common dental emergencies for which people seek urgent care include:
Severe dental pain
Knocked-out tooth
Lost fillings
Broken or cracked tooth
Wisdom teeth extraction
Swollen or bleeding gums
Bleeding from the mouth that won't stop
Keep in mind that an emergency dentist in Kentucky can offer both temporary relief of symptoms as well as a permanent fix for the problem. If you opt for treatment that buys you some time, you will need to follow up with your regular dentist as soon as possible.
Is a knocked-out tooth a dental emergency?
A knocked-out tooth is a dental emergency. You should try to see an emergency dentist in Kentucky (or wherever you live) as soon as possible, ideally within 30-60 minutes. Getting to an emergency dentist quickly can increase the chances of saving the tooth. 1
Here are some guidelines on what to do if a tooth is knocked out:
Try to find the tooth. Pick up the tooth from the crown (the white chewing surface) and not the root.
Rinse the tooth in clean, cold water if it is dirty. Do not scrub or wrap the tooth in tissue paper or cloth.
Put the tooth back in its socket if possible. Only do this if it is an adult tooth. You can also keep the tooth in a small amount of saliva or milk. Another way to keep the knocked-out tooth moist is to keep it in your mouth next to your cheek. However, be careful not to swallow the tooth.
Make your way to an emergency dentist as soon as possible. The Express Dentist hotline at 1-844-593-0591 can get you immediate access to an emergency dentist in your area.
How to prevent dental emergencies?
There is no way to completely prevent dental emergencies. However, there are several things you can do to reduce your risk.
Practice good oral hygiene. Dental emergencies like tooth pain often occur due to poor hygiene. It can lead to swollen and bleeding gums as well as tooth decay. If you want to avoid visiting an emergency dentist in Kentucky, brush your teeth twice a day and floss daily.
Avoid snacking between meals. Eating sugary foods or drinking sodas, alcohol, coffee, etc., can damage your teeth and ultimately lead to a dental emergency. Avoid eating and drinking between meals. Do not eat foods that are sticky or chewy and can get stuck between your teeth.
Wear a mouthguard. Many dental emergencies occur on a sports field. Mouthguards help to protect your teeth from injuries. Wear the recommended protective devices for whichever sport you are playing. This includes recreational activities where falls are likely as well as contact sports. Mouthguards can absorb forces on the mouth and reduce your risk of serious injuries.
Do emergency dentists accept dental insurance?
Express Dentist has partnered with leading dental professionals in Kentucky and the rest of the US. Most of our partner providers accept private PPO insurance. However, if will depend on your specific dental health plan whether a particular emergency is covered or not.
If you do not have dental insurance, you can pay for your treatment with cash or credit cards. Many partner providers offer easy payment plans to make necessary dental treatment affordable.
Call Express Dentist on 1-844-593-0591 and speak to our friendly and knowledgeable operators. They will help you find affordable emergency dental care in your area.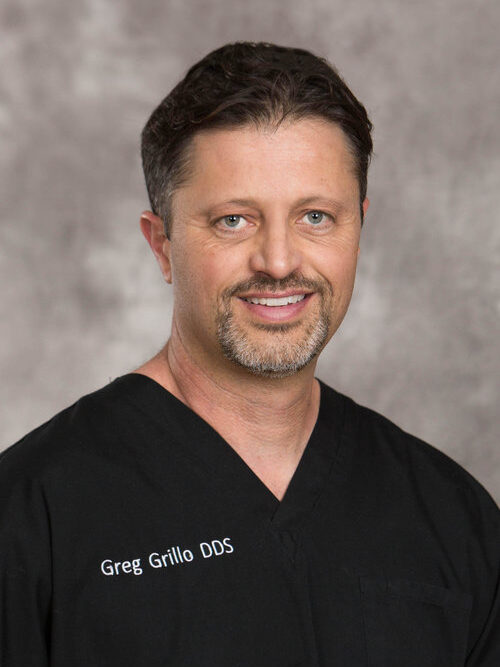 Dr. Greg Grillo DDS studied at the University of Washington where he received a bachelors degree with Honors and later attended dental school on the same campus. Following school Dr. Greg served in the United States Navy as a dental officer. During this time he received advanced training in specialty areas of dentistry while also treating families of members of the military.
As well as sharing valuable information on dentistry and oral health, Dr. Greg remains a practicing dentist to this day. He works with families in the Okanogan Valley where he lives with his wife and three children.
Cleveland Clinic. Why you must act fast when a tooth gets knocked out. Available online. Accessed on August 8, 2022.