Arizona Biltmore Dentistry
2777 E Camelback Rd, #101, Phoenix, AZ 85016, United States
+1 602-737-3624
Mon 7 AM – 5 PM
Tues 7 AM – 5 PM
Wed 7 AM – 5 PM
Thurs 7 AM – 5 PM
Fri 7 AM – 4 PM
Sat 7 AM – 2 PM
Sun Closed
Tempe Emergency Dentist
55 E Broadway Rd, Tempe, AZ 85282, United States
+1 480-630-2581
Mon Closed
Tues Closed
Wed 10 AM – 6 PM
Thurs 9 AM – 5 PM
Fri 9 AM – 5 PM
Sat Closed
Sun Closed
Glendale Dental Group
4419 W Glendale Ave, Glendale, AZ 85301, United States
+1 623-939-6549
Mon 8 AM – 9 PM
Tues 8 AM – 9 PM
Wed 8 AM – 9 PM
Thurs 8 AM – 9 PM
Fri 8 AM – 9 PM
Sat 8 AM – 6 PM
Sun 10 AM – 5 PM
BlueDot Dental
3327 E Baseline Rd, Gilbert, AZ 85234, United States
+1 480-712-1780
Mon 7 AM – 5 PM
Tues 7 AM – 5 PM
Wed 7 AM – 5 PM
Thurs 7 AM – 7 PM
Fri 7 AM – 4 PM
Sat 7 AM – 2 PM
Sun Closed
If you or a loved one is experiencing a dental emergency, it is easy to panic. You may not know what to do. What's more, finding an emergency dentist in Arizona may prove to be difficult.
It helps to know what is a dental emergency (more on this below). It is also extremely useful to have the Express Dentist hotline number 1-844-593-0591 on hand. This is a 24-hour toll-free hotline. You can call and get same-day appointments, after-hours appointments, and weekend appointments for dental emergencies.
Whether you have a common dental problem such as a bad toothache, bleeding gums, or braces wire poking, or a less common but serious problem such as a knocked-out tooth or chipped tooth, Express Dentist can get you the dental care you need without delay.
The Express Dentist hotline operates 24 hours a day, 7 days a week, including holidays. Our partner providers are accredited, top-rated emergency dentists who can provide you with professional and affordable dental treatment. Call Express Dentist at 1-844-593-0591 right away and schedule an urgent dental appointment.
In what states and cities can Express Dentist arrange urgent dental appointments?
We can get you emergency dental appointments in Phoenix, Scottsdale, Mesa, Tucson, Tempe, Flagstaff and many other towns and cities in Arizona.
Besides Arizona, Express Dentist can arrange urgent dental care in California, Colorado, Washington State, and dozens of other locations nationwide.
Wherever you may live in the United States, you can call the national toll-free hotline 1-844-593-0591 free of charge and find out if there are emergency dental appointments available near you.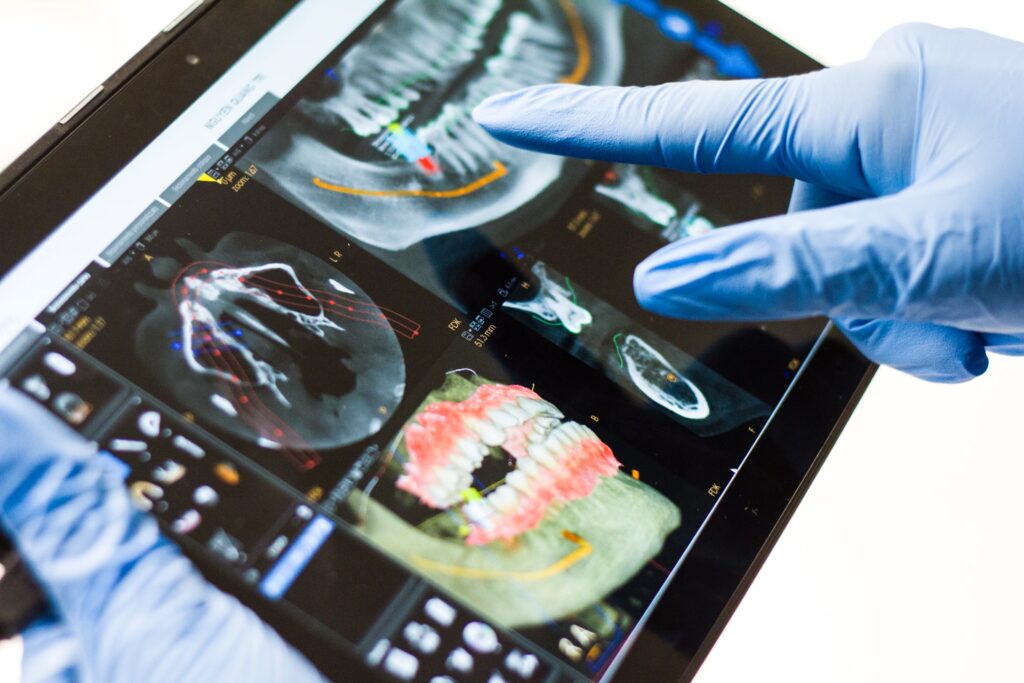 What is an example of a dental emergency?
Most dental problems are not dental emergencies. You can wait a few days or even a couple of weeks before getting them checked out by your regular dentist. However, anything that is potentially life-threatening, such as bleeding in the mouth that does not stop, qualifies as a dental emergency. You should not delay seeking care for a dental emergency.
What are some common problems an emergency dentist in Arizona might treat?
According to the American Dental Association, the following are examples of common dental emergencies:
1
Bleeding that won't stop
Knocked out tooth
Severe toothache
Swollen or bleeding gums
Broken or cracked tooth
Missing filling
Dental appliance poking
Object stuck in mouth
If you are experiencing a dental emergency and want to see a dentist right away, call the Express Dentist hotline at 1-844-593-0591. Operators are on standby and can get you a dental appointment, often on the same day.
How do you handle dental emergencies at home?
You should not handle dental emergencies at home. If you are not sure whether it is a dental emergency, it is best to err on the side of caution and seek professional dental care. Here are some general guidelines about what to do before you can get in to see an emergency dentist.
Knocked out tooth
If you have an avulsed tooth, i.e., the tooth has completely fallen out of your mouth, it is a dental emergency. You need to see an emergency dentist within 30-60 minutes to save your tooth. In the meantime, you should wash the tooth with clean, cold water and try to place it back in its socket in your mouth. If this is not possible, you can keep the tooth moist in a small amount of saliva or milk. If you have a tooth preservation kit, you can use that too. Call the Express Dentist hotline on 1-844-593-0591 for an urgent dental appointment right away and make your way to the dentist without delay.
Uncontrolled bleeding
If you have suffered an injury, such as from biting down on something sharp, and are experiencing uncontrolled bleeding from the mouth that does not stop after 10-15 minutes of pressure, you should see an emergency dentist in Arizona or proceed to the nearest emergency room as soon as possible. In the meantime, you should press firmly on the site of bleeding with a clean cloth. If there is an object in the wound, apply pressure around the object and not on it.
Tooth abscess
Untreated tooth decay (deep cavities) can lead to the development of a dental abscess. This is a spread of the infection to deep inside the tooth. It is a serious condition that needs to be evaluated and treated by an emergency dentist. Dental professionals can offer pain pills, antibiotics, and treatments like root canal for a tooth abscess.
This is not a comprehensive list of dental emergencies. Emergency dentists who are provider partners with Express Dentist are qualified and experienced in treating a wide range of dental emergencies that require immediate care. Don't delay. Call Express Dentist on 1-844-593-0591 today for an after-hours or weekend dental appointment.
Does insurance cover dental emergencies in Arizona?
Dental insurance may or may not cover treatment from an emergency dentist in Arizona. It depends on your specific dental insurance plan and the problem you're experiencing. For instance, some plans do not consider a toothache a dental emergency but will cover treatment of a tooth abscess.
Most plans from private insurance providers provide coverage for some dental emergencies. However, you may have a co-pay. Sometimes, you have to pay for emergency dental care 100% out of pocket. The only way to find out is to call Express Dentist at 1-844-593-0591. We can connect you to leading emergency dentists in your community and you can find out if they accept your dental plan.
If you don't have dental insurance, you can pay by cash or card. An emergency dentist may be able to offer an easy payment plan to make necessary dental care affordable for you. Some dental providers have partnered with third-party lenders so that you can take out a personal loan and get the dental treatment you need.
Friendly and helpful operators are online at Express Dentist on 1-844-593-0591 to help you find affordable emergency dental care. The important thing is to avoid delays in getting professional treatment. Failure to get timely oral health care could result in serious health complications. It might also lead to costly dental treatments in the future. Call Express Dentist on 1-844-593-0591 today for an after-hours or weekend dental appointment with an emergency dentist in Arizona.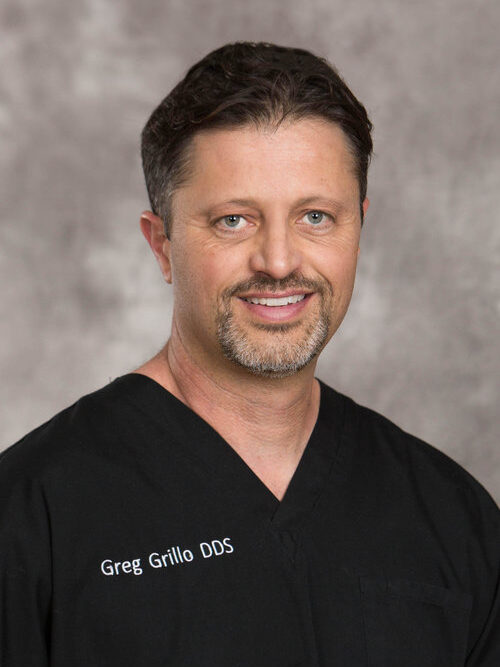 Dr. Greg Grillo DDS studied at the University of Washington where he received a bachelors degree with Honors and later attended dental school on the same campus. Following school Dr. Greg served in the United States Navy as a dental officer. During this time he received advanced training in specialty areas of dentistry while also treating families of members of the military.
As well as sharing valuable information on dentistry and oral health, Dr. Greg remains a practicing dentist to this day. He works with families in the Okanogan Valley where he lives with his wife and three children.

American Dental Association. Dental Emergency. Available online. Accessed on August 1, 2022.