Emergency Dental Care USA
3801 Fairfax Dr #24, Arlington, VA 22203, United States
+1 703-988-7278
Mon 9 AM – 9 PM
Tues 9 AM – 9 PM
Wed 9 AM – 9 PM
Thurs 9 AM – 9 PM
Fri 9 AM – 9 PM
Sat 9 AM – 9 PM
Sun 9 AM – 9 PM
Lakeshore Dental
700 Independence Cir, Ste 1A, Virginia Beach, VA 23455, United States
+1 757-600-6008
Mon 8 AM – 5 PM
Tues 8 AM – 5 PM
Wed 8 AM – 5 PM
Thurs 8 AM – 5 PM
Fri 8 AM – 12 PM
Sat Closed
Sun Closed
Fair City Mall Dental Care
9600 Main St, Fairfax, VA 22031, United States
+1 703-978-3541
Mon 9 AM – 7 PM
Tues 9 AM – 4 PM
Wed 11 AM – 6 PM
Thurs 9 AM – 4 PM
Fri 9 AM – 7 PM
Sat 8 AM – 3 PM
Sun Closed
What are some common dental emergencies?
If you and your family members enjoy good oral health, you may think you won't ever need to see an emergency dentist in Virginia. However, dental emergencies can strike without warning. Knowing what to expect and being prepared can help you tackle a dental emergency without panicking. Here are some of the most common dental emergencies that people experience:
Toothache: A severe or persistent toothache can occur as the result of an infection or decay in a tooth. It is essential that you see a dentist as soon as possible to prevent further damage.
Broken or chipped tooth: If a tooth is broken or chipped, it can cause pain and sensitivity. An emergency dentist in Virginia can offer proper treatment to prevent additional damage and potential infection.
Knocked-out tooth: If a tooth is knocked out, it's critical that you see a dentist immediately. The chances of saving the tooth are higher if it is re-implanted within the first hour.
Abscess: An abscess is a painful infection in the gum or pulp of the tooth. It can cause swelling, fever, and difficulty opening the mouth. Immediate treatment is necessary to prevent spread of the infection.
Lost filling or crown: Losing a filling or crown can cause sensitivity and discomfort. A dentist can replace the filling or crown and prevent any more damage from occurring.
Whatever the nature of a dental emergency, the important thing is to seek immediate attention from a dentist to avoid further complications. Express Dentist is a 24×7 hotline that can help you access urgent dental care in your area. Call us on 1-844-593-0591 if you or a loved one is experiencing a dental emergency.
How to find an emergency dentist in Virginia?
There are over 200,000 active dentists practising in the United States, of which more than 5,000 are in Virginia (per 2019 data). This figure is constantly changing due to various factors such as retirement, relocation, and new dentists entering the profession. 1
But when you need urgent dental care, it can be challenging to find an emergency dentist in Virginia who can see you without delay and provide relief from dental pain or other symptoms.
That's where the Express Dentist hotline comes in. We are a toll-free dental referral hotline at 1-844-593-0591. We operate 24/7 to provide urgent dental care to those in need. The Express Dentist hotline is a convenient way to connect with dental professionals who can offer immediate assistance, including during weekends or after hours. By using our services, you can avoid waiting until regular business hours to get emergency dental care.
Remember, delaying treatment can potentially worsen your condition and lead to more significant dental problems. At Express Dentist, we have a network of trusted dental professionals who can provide a variety of services, from emergency extractions to urgent repairs of broken or damaged teeth. Call us today on 1-844-593-0591 if you need an emergency dentist in Virginia. Get in touch with a dentist nearby who can promptly alleviate your dental problems and allow you to get back to your daily activities.
We can help you find an emergency dentist in Virginia Beach, Chesapeake, Norfolk, Richmond, Newport News, and other cities across the state. If you live near a state border, we can connect you to dental professionals in Maryland, West Virginia, Kentucky, Tennessee, and North Carolina as well.
Does an emergency dentist in Virginia cost more than a regular dentist?
Urgent care from an emergency dentist in Virginia can sometimes cost more than dental care provided by a regular dentist. This is because emergency dentists often need to provide immediate attention and care outside of regular business hours. The cost can also depend on the type of dental emergency and the specific treatment needed. For example, complex procedures such as root canals or tooth extractions may be more expensive than simple procedures like filling a cavity.
In addition, the fees charged by emergency dentists can vary. It depends on factors such as the location of the dental clinic, the experience level of the dentist, and the urgency of the situation. It is a good idea to discuss the costs of emergency dental care with the dentist or dental office before receiving any treatment so that you can make an informed decision and avoid any unexpected costs. Call the Express Dentist hotline on 1-844-593-0591 and we will help you find an affordable emergency dentist in your area.
What is the cost of common dental treatments in Virginia?
The cost of common dental treatments varies based on several factors such as the location of the dental office, how experienced the dentist is, and the complexity of the treatment. However, here are some estimated costs of common dental treatments in Virginia:
Comprehensive Oral Exam: $80-$130
Dental Cleaning: $99-$150
Tooth Filling: $150-$250
Porcelain Crown: $1,200-$1,600
Root Canal: $800-$1,200
Extraction: $175-$275
Professional Teeth Whitening: $200-$1,500
Note that these are just estimates and the actual cost will vary depending on individual circumstances. Check with your dentist or dental insurance provider for more accurate pricing information. If you need help finding a dental professional in your area who accepts your dental insurance plan, call Express Dentist on 1-844-593-0591 and our knowledgeable operators will be glad to help.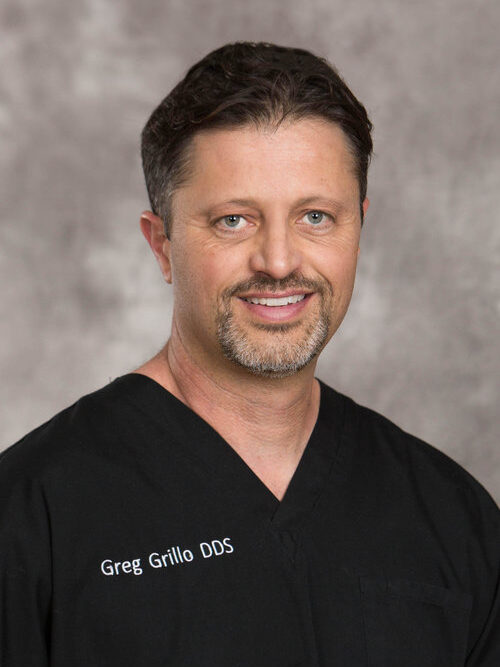 Dr. Greg Grillo DDS studied at the University of Washington where he received a bachelors degree with Honors and later attended dental school on the same campus. Following school Dr. Greg served in the United States Navy as a dental officer. During this time he received advanced training in specialty areas of dentistry while also treating families of members of the military.
As well as sharing valuable information on dentistry and oral health, Dr. Greg remains a practicing dentist to this day. He works with families in the Okanogan Valley where he lives with his wife and three children.
National Library of Medicine. Active Dentists by State. Available online. Accessed on April 24, 2023.