Newbury Dental
1443 Leimert Blvd, Oakland, CA 94602, United States
+1 510-482-5300
Mon 8 AM – 5 PM
Tues 8 AM – 5 PM
Wed 8 AM – 5 PM
Thurs 8 AM – 5 PM
Fri 7:30 AM – 3 PM
Sat Closed
Sun Closed
Channing Dental
2240 Channing Way, Berkeley, CA 94704, United States
+1 510-845-6494
Mon 8 AM – 5 PM
Tues 8 AM – 5 PM
Wed 8 AM – 5 PM
Thurs 8 AM – 5 PM
Fri 8 AM – 5 PM
Sat Closed
Sun Closed
Emergency Dental Care
1250 Shafter Ave, San Francisco, CA 94124, United States
+1 415-704-9468
Mon 8 AM – 8 PM
Tues 8 AM – 8 PM
Wed 8 AM – 8 PM
Thurs 8 AM – 8 PM
Fri 8 AM – 8 PM
Sat 8 AM – 4 PM
Sun 8 AM – 4 PM
What are the benefits of calling Express Dentist for an emergency dentist in San Francisco?
If you or a loved one is experiencing a dental emergency, time is of the essence. The sooner you can see an emergency dentist in San Francisco, the faster you can get relief from your symptoms. Moreover, prompt dental care can lower the chances of serious complications that may require expensive and lengthy treatments in the future.
Express Dentist is a toll-free 24/7 dental referral line that you can access by calling 1-844-593-0591. Our service offers numerous advantages when it comes to accessing dental care promptly and efficiently. Here are some of the key benefits of calling Express Dentist in a dental emergency:
Same-day appointments
The Express Dentist toll-free 24/7 dental referral line ensures that you can secure same-day appointments, even during weekends, holidays, or after regular office hours. This is especially important in dental emergencies when immediate treatment is necessary to alleviate pain or prevent further complications.
Helpful operators
The Express Dentist phone line is staffed with knowledgeable and trained operators who are skilled in handling dental inquiries during emergencies. Our operators can listen attentively to your concerns, ask appropriate questions about your dental issue, and provide the necessary guidance and recommendations based on the severity of your condition. They can get you an appointment with an emergency dentist in San Francisco without unnecessary delay.
Vetted partner providers
Express Dentist has partnered with a broad network of vetted dental professionals and clinics in San Francisco. Our partner providers have been carefully screened to ensure their qualifications, expertise, and adherence to high-quality standards. By gaining access to our network, you can be confident in receiving care from reputable and trustworthy dental practitioners.
Choice of payment options
At Express Dentist, we understand that affording urgent dental care from an emergency dentist in San Francisco is a concern for many. Hence, we have partnered with dental clinics that offer a range of payment options to accommodate different financial situations. This includes accepting payment methods such as cash, credit cards, and private PPO (Preferred Provider Organization) insurance plans. These multiple payment options ensures that you can receive the necessary dental care regardless of your insurance coverage or financial circumstances.
Convenience and accessibility
The Express Dentist hotline 1-844-593-0591 ensures convenience and accessibility. It's worth remembering that dental emergencies can happen at any time without warning. Being able to reach out to a dedicated service around the clock provides unmatched peace of mind. Instead of searching for dental providers on your own or waiting until regular office hours, Express Dentist streamlines the process by connecting you directly to an available emergency dentist in San Francisco who can address your specific needs.
Call Express Dentist on 1-844-593-0591 for urgent dental appointments near the Mission District, Richmond District, Sunset District, Marina District, South Market and other neighborhoods as well as neighboring cities such as Berkeley and Oakland. We can get you same-day and weekend appointments with family dentists as well as specialists such as sedation dentists, periodontists, orthodontists, and oral surgeons.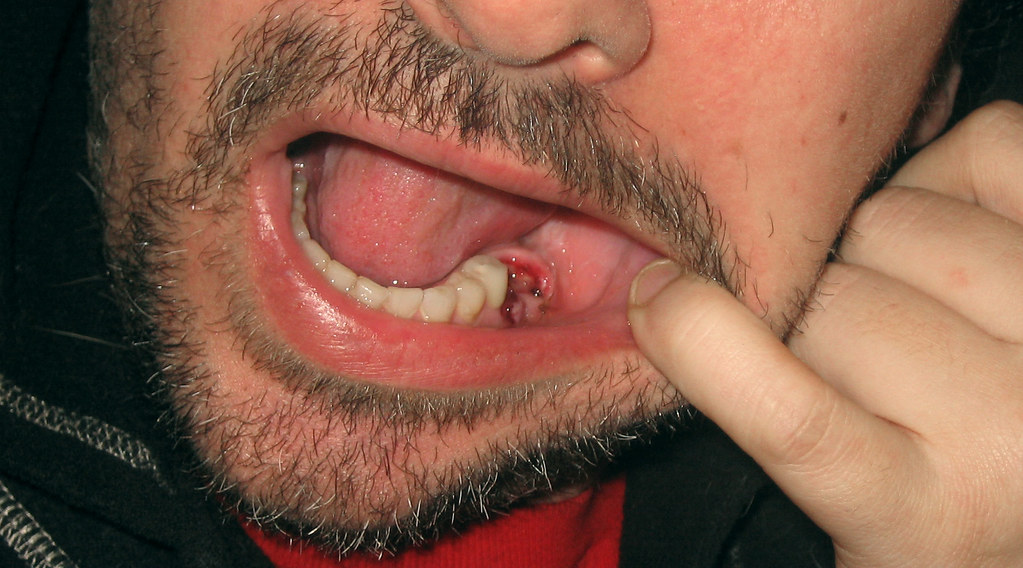 How to recognize a dental abscess?
Recognizing a dental abscess is crucial to ensure timely treatment and prevent serious complications.
A dental abscess is a painful infection that forms around the root of a tooth or in the surrounding gum tissue. It typically occurs as a result of untreated dental decay, a cracked tooth, or gum disease. 1
Here are some signs and symptoms that can indicate a dental abscess:
Severe and persistent toothache: A dental abscess is often accompanied by intense, throbbing tooth pain that can radiate to the jaw, ear, or neck.
Swelling and redness: The affected area may appear swollen, red, and tender to the touch.
Difficulty in chewing or biting: Due to the pain and swelling, it can become challenging to bite or chew properly.
Fever and general malaise: In some cases, a dental abscess can cause systemic symptoms such as fever, fatigue, and a general feeling of being unwell.
What to do if you suspect a dental abscess?
If you suspect a dental abscess, it is very important to seek prompt dental care from an emergency dentist in San Francisco. Contact Express Dentist on 1-844-593-0591 and explain your symptoms to the operator. They will help you schedule an appointment as soon as possible. Dental abscesses require professional treatment and cannot be resolved with home remedies.
Pain management
To manage the pain before your dental appointment, you can rinse your mouth with warm saltwater (mix 1/2 teaspoon of salt in 8 ounces of warm water). Do this several times a day. You can also take over-the-counter pain relievers, such as ibuprofen, according to the recommended dosage.
Antibiotics
In some cases, your dentist may prescribe antibiotics to help control the infection. It is important to follow the prescribed dosage and complete the full course of antibiotics as instructed.
Drainage and dental treatment
Depending on the severity of the abscess, your dentist may need to drain the pus accumulated in the abscessed area. This is typically done by making a small incision to allow the pus to drain out. Once the infection is under control, further dental treatment is typically necessary to address the underlying cause of the abscess. This may consist of a root canal procedure, tooth extraction, or periodontal treatment.
Good oral hygiene
To prevent recurrent dental abscesses and their complications in the future, it is essential that you maintain good oral hygiene. This includes brushing your teeth twice a day, flossing daily, and using an antimicrobial mouthwash (here's what happens if you don't brush your teeth). Regular dental check-ups and cleanings are also important to identify and treat dental issues early.
Early treatment for dental problems
Make it a point to promptly address any dental issues, such as dental decay or gum disease. Ignoring these problems or delaying seeing an emergency dentist in San Francisco can lead to the development of abscesses. Regular dental examinations can help detect and treat these problems before they escalate.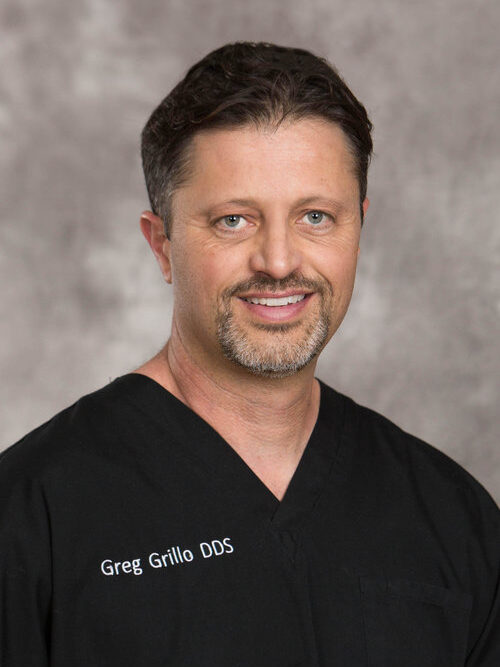 Dr. Greg Grillo DDS studied at the University of Washington where he received a bachelors degree with Honors and later attended dental school on the same campus. Following school Dr. Greg served in the United States Navy as a dental officer. During this time he received advanced training in specialty areas of dentistry while also treating families of members of the military.
As well as sharing valuable information on dentistry and oral health, Dr. Greg remains a practicing dentist to this day. He works with families in the Okanogan Valley where he lives with his wife and three children.
National Library of Medicine. Dental Abscess. Available online. Accessed on May 19, 2023.