Illinois Dental Specialists
850 N Milwaukee Ave, Suite 202, Vernon Hills, IL 60061, United States
+1 847-796-6000
Mon 9 AM – 2 PM
Tues 9 AM – 4 PM
Wed 9 AM – 6 PM
Thurs 9 AM – 4 PM
Fri 9 AM – 4 PM
Sat Closed
Sun Closed
Dental Care of Huntley
12222 Route 47, Huntley, IL 60142, United States
+1 224-228-6219
Mon 7:30 AM – 6 PM
Tues 8 AM – 5 PM
Wed 9 AM – 7 PM
Thurs 7:30 AM – 6 PM
Fri 7:30 AM – 3:30 PM
Sat 8 AM – 1 PM
Sun Closed
Chicago Dental Arts
919 Michigan Ave, Floor 3, Chicago, IL 60611, United States
+1 312-626-9223
Mon 10 AM – 7 PM
Tues 10 AM – 7 PM
Wed 10 AM – 7 PM
Thurs 10 AM – 7 PM
Fri 10 AM – 7 PM
Sat Closed
Sun Closed
Are you looking for an emergency dentist in Illinois? Call Express Dentist now on 1-844-593-0591 and find 24-hour dentists in your area. Express Dentist is a toll-free hotline for dental referrals. We can get you appointments for urgent dental care in Chicago, Champaign, Bloomington, Elgin, Springfield, Aurora, and dozens of other towns and cities in Illinois. We are also present in other states from coast to coast, including California, Florida, New York, and Texas. Express Dentist can get you after-hour and weekend dental appointments in cities like Milwaukee, Omaha, Fresno, and many more. Lines are open 24/7, including holidays and weekends. Don't delay getting the necessary dental care you need. Call Express Dentist today on 1-844-593-0591. In the meantime, keep reading to find out what to do in case you or someone you love is experiencing a dental emergency.
What is the definition of a dental emergency?
According to the American Dental Association (ADA), a dental emergency is anything that is potentially life-threatening and requires immediate treatment. It includes things like bleeding from the mouth that won't stop. A dental emergency is also something that is time-sensitive. For example, a knocked-out adult tooth must be replanted in its socket by an emergency dentist within 30-60 minutes if the tooth is to be saved.
What to do with a knocked-out tooth?
Accidents, falls, fights, sports trauma, or biting down on hard food can sometimes knock a tooth completely out of your mouth. This is a dental emergency and you should get to a dentist as soon as possible. Remember, you can call Express Dentist on 1-844-593-0591 at any time of day or night for urgent dental appointments.
In the meantime, here's what you should do: 1
Hold the tooth from the crown (the white bit that sticks out from the gum). Rinse the tooth with cold, clean water if it's dirty.
Try to put the knocked-out tooth back in its socket in your mouth. If this is not possible, you can save the tooth in a small amount of saliva or cow's milk. You can also hold it in your cheek or between your lower lip and gum, but be careful not to swallow it.
If you have a tooth saving kit available, you can use it to transport your tooth to the dentist's office.
Apply direct pressure using a clean gauze to control any bleeding.
Use a cold compress outside your mouth for pain relief.
What can the ER do for my tooth pain?
The emergency room (ER) at your nearest hospital can provide temporary pain relief for toothache until you can get in to see a dentist. An emergency dentist, on the other hand, can examine you, find the exact cause of your toothache, and treat it accordingly. Therefore, you should only go to the ER for unbearable tooth pain as a last resort. You can get an appointment with an emergency dentist in Illinois and elsewhere in the US simply by calling the toll-free Express Dentist hotline number 1-844-593-0591.
Keep in mind that if your toothache is mild, you can probably manage it with over-the-counter pain medications and home remedies. However, you still need to see a dentist sooner rather than later. Tooth pain is commonly caused by tooth decay. Leaving tooth decay untreated can lead to serious complications and the need for expensive dental treatments in the future.
How much is dental insurance in the US?
Most adults in the US pay between $20 and $50 per month for dental insurance. This works out to approximately $250 to $600 per year in most cases. A typical dental plan may cover preventive care such as cleanings and routine exams, basic procedures like tooth extractions and fillings, and more extensive procedures like bridges, dentures, implants, crowns, and root canal procedures.
Many plans will pay for 100% of preventive care and up to 80% of basic procedures, but only 50% or less for major procedures. However, your out-of-pocket expenses ultimately depend on your specific dental insurance plan. For instance, one plan might consider a root canal a basic procedure while another might include it under major procedures. Keep in mind that cosmetic treatments like teeth whitening are not usually covered by dental insurance.
Is dental insurance worth it?
Having dental insurance is a good idea. However, you should be aware that most dental health plans have a maximum annual benefit or coverage limit. This means if your insurance plan covers dental emergencies and you use need to use it, you'll be liable to pay future costs for dental treatment out-of-pocket for the rest of the year.
For example, if the annual limit on your dental insurance plan is $1,000 and you need to undergo a root canal procedure which costs $1,200, you will exceed your coverage limit and will need to pay out of pocket for the balance amount of the dentist's bill as well as any other dental treatments that year.
What can I do to prevent dental emergencies?
Dental emergencies, such as injuries, bleeding from the mouth, knocked-out tooth, severe toothache, and bleeding from the gums can occur at any time and affect people of all ages. There are several things you can do to reduce your risk of experiencing a dental emergency. Avoid some of the common oral health mistakes that many people make. Also, keep the Express Dentist hotline number 1-844-593-0591 handy. Save it in your mobile phone contacts and pin it to your refrigerator so that you know exactly what to do if a dental emergency does occur.
How can I find an emergency dentist in Illinois?
The Express Dentist hotline number 1-844-593-0591 is your trusted resource for finding an emergency dentist in Illinois and the rest of the US. We have a national network of top-rated dental professionals who are trained and experienced in dealing with all kinds of dental emergencies. Whether you have bad toothache, a knocked-out tooth, or need emergency dental surgery, Express Dentist can help. Call us today to find 24-hour dentists nearby. Get after-hours and weekend dental appointments for relief from your symptoms without delay. Express Dentist is your go-to resource for instant access to top dentists in your area and same-day dental care.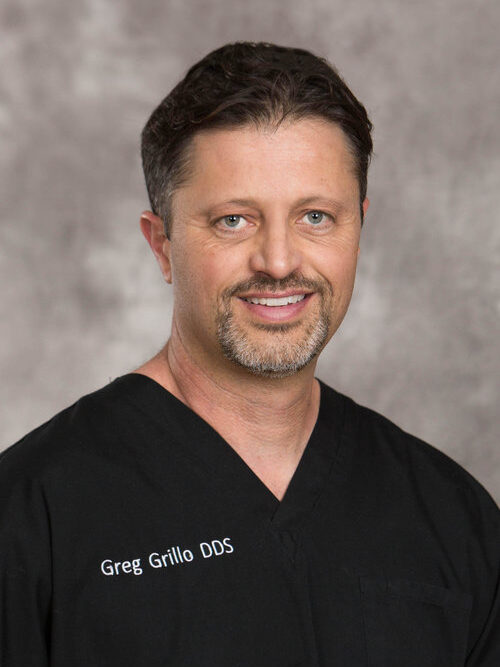 Dr. Greg Grillo DDS studied at the University of Washington where he received a bachelors degree with Honors and later attended dental school on the same campus. Following school Dr. Greg served in the United States Navy as a dental officer. During this time he received advanced training in specialty areas of dentistry while also treating families of members of the military.
As well as sharing valuable information on dentistry and oral health, Dr. Greg remains a practicing dentist to this day. He works with families in the Okanogan Valley where he lives with his wife and three children.
MedlinePlus. Broken or knocked out tooth. Available online. Accessed on August 4, 2022.