31 Portland Rd, Gray, ME 04039, United States
+1 207-657-3553
Mon 8 AM – 5 PM
Tues 8 AM – 5 PM
Wed 8 AM – 5 PM
Thurs 8 AM – 2 PM
Fri Closed
Sat Closed
Sun Closed
Aspire Family Dentistry
480 Main St, Lewiston, ME 04240, United States
+1 207-784-5769
Mon 8 AM – 5 PM
Tues 8 AM – 5 PM
Wed 8 AM – 5 PM
Thurs 8 AM – 5 PM
Fri Closed
Sat Closed
Sun Closed
State Street Dental Care
278 State St, Augusta, ME 04330, United States
+1 207-622-9215
Mon 8 AM – 5 PM
Tues 8 AM – 5 PM
Wed Closed
Thurs 8 AM – 5 PM
Fri 8 AM – 2 PM
Sat Closed
Sun Closed
If you're searching for emergency dental services in Maine, Express Dentist can help. We are a 24-hour tollfree hotline number at 1-844-593-0591. We have partnered with leading dental professionals in Maine and nationwide to get you the dental care you need without delay. You can get a same-day, after-hours, or weekend dental appointment with a 24-hour emergency dentist in Maine simply by making a phone call.
Call Express Dentist today for urgent dental care in Portland, Augusta, Bar Harbor, Bangor, and dozens of other towns and cities in Maine. Lines are open 24 hours a day, 7 days a week, including holidays.
All partner providers of Express Dentist are accredited dental professionals with years of experience. Our nationwide network of emergency dentists is trained to handle all kinds of dental emergencies. From Washington to New York and Illinois to Texas, we can help you get high-quality dental care at affordable prices. Whether you're looking for a weekend dentist in Milwaukee or a same-day dental appointment in Fresno, call Express Dentist on 1-844-593-0591 from anywhere in the US. Friendly and knowledgeable operators are on hand to answer all your questions and get you the urgent dental care you need without waiting.
How much does it cost to see an emergency dentist in Maine?
If you have dental insurance, it is likely that at least some urgent dental care is covered by your plan. You can call Express Dentist on 1-844-593-0591 to find emergency dentists near you who accept your insurance. Our partner providers accept all the major private PPO insurance plans.
If you don't have insurance, you will have to pay your emergency dentist in Maine out of pocket. Express Dentist partners accept cash and credit cards. Some even offer flexible payment plans. Another option is to take out a personal loan from a third-party lender to pay for necessary dental care.
Here are some guidelines on what you can expect to pay for emergency dental services without insurance:
Dental exam: $100 to $150
Tooth filling: $75 to $250
Dental crown: $1,000 to $1,500
Tooth extraction: $75 to $200
Root canal treatment: $500 to $1,500
Is it worth getting dental insurance?
If you don't have a group dental health plan sponsored by your employer, you might be considering purchasing individual dental insurance. However, this can be expensive. Keep in mind that both routine and emergency dental work can be expensive. Dental health insurance can make treatment more affordable. But there are some caveats. Here are some things to consider when deciding whether to buy dental insurance:
Dental health plans usually have an annual coverage limit. You are responsible for 100% of the cost of your dental care once you hit this limit.
Certain dental procedures require a high copay.
Dental procedures that qualify as cosmetic dentistry or orthodontics are usually not covered at all.
If your dentist is in the insurance company's network, you'll be able to pay a lower premium.
You'll pay a significantly higher premium if you choose to see an out-of-network dentist.
The average monthly premium for a dental insurance plan is $50. That's $600 a year. In a healthy year when all you need is regular exams and professional cleanings, you may actually lose money with insurance. The out-of-pocket cost of two routine dentist visits at $150 each and two professional cleanings at $75 each may actually be lower than your annual premium. However, if you end up needing emergency dental care, dental insurance will be worth it.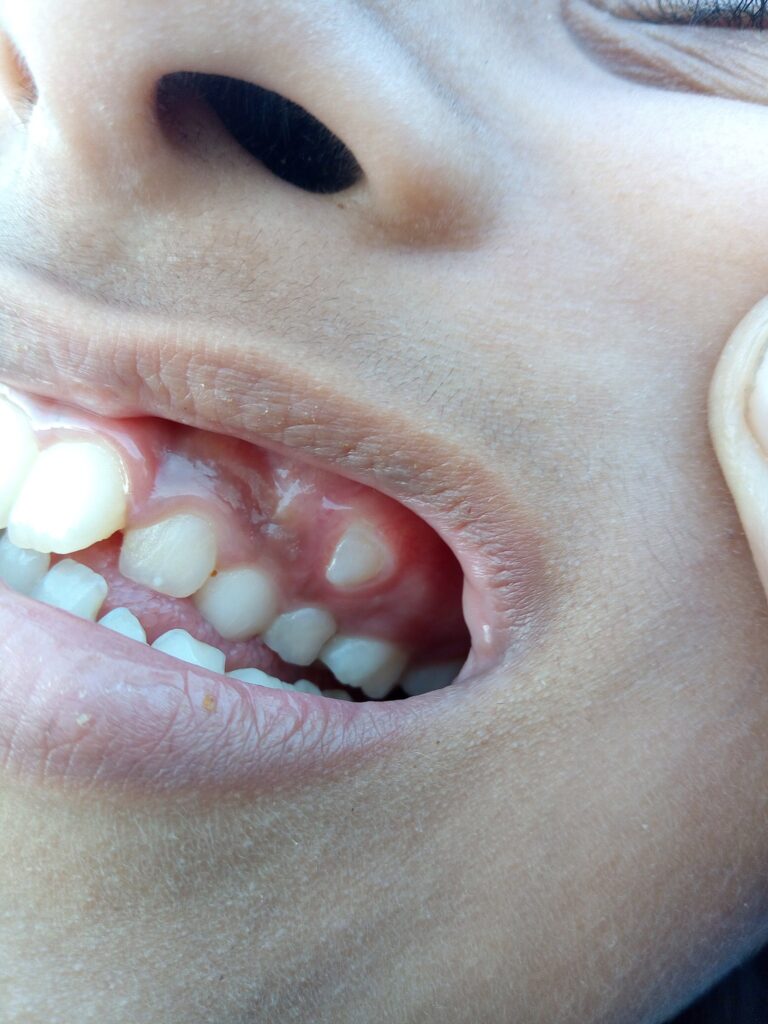 What are the most common dental emergencies?
From chewing on hard candy to playing contact sports, all kinds of activities can lead to a dental emergency. Some of the common problems for which people see an emergency dentist in Maine are listed below:
Tooth Abscess
A tooth abscess is an infection of the pulp of the tooth, i.e., the soft tissue inside the tooth. It can occur because of an untreated dental cavity, following an injury, or after you have dental work. Symptoms of a tooth abscess may include severe, throbbing pain, sensitivity to hot and cold, facial swelling, swollen lymph nodes in the jaw or neck, bad breath, and a bad taste in the mouth. Left untreated, the infection can spread and cause further complications. An emergency dentist can provide definitive treatment with antibiotics, drainage, root canal therapy, or tooth extraction. 1
Bleeding Gums
Gingivitis or periodontal disease (gum disease) can cause symptoms like gum bleeding and swelling. While this is not a cause for panic, you still need to see a dentist sooner rather than later. An emergency dentist in Maine can offer treatments for gum disease such as antibiotics, scaling, and root planing. More advanced gum disease may require invasive treatments like flap surgery, soft tissue grafts, bone grafts, and tissue-stimulating proteins.
Broken or Knocked-Out Tooth
Falls, sports injuries, or simply biting down on something hard can lead to a cracked tooth. In severe cases, a tooth can be completely knocked out of your mouth. This is a dental emergency. The chances of saving a knocked-out tooth are highest if you can get to an emergency dentist within 30-60 minutes. Call the Express Dentist hotline at 1-844-593-0591 for instant access to emergency dentists in your area. Take care to handle the dislodged tooth by the crown only. Keep the tooth moist in a bit of saliva or milk or place it in your cheek while you make your way to the dentist.
Why call Express Dentist?
The Express Dentist hotline 1-844-593-0591 can get you instant access to a 24-hour emergency dentist in Maine and the rest of the US. We have a nationwide network of leading dental professionals who can provide routine care as well as emergency dental surgery. Get treatment without delay for toothache, bleeding gums, knocked-out, and other common dental problems. Pay with cash, cards, or private PPO insurance. Don't wait days or weeks for urgent dental care. If you want high-quality dental care at affordable prices, Express Dentist is your go-to resource. For same-day, after-hours, and weekend dental appointments, call Express Dentist on 1-844-593-0591.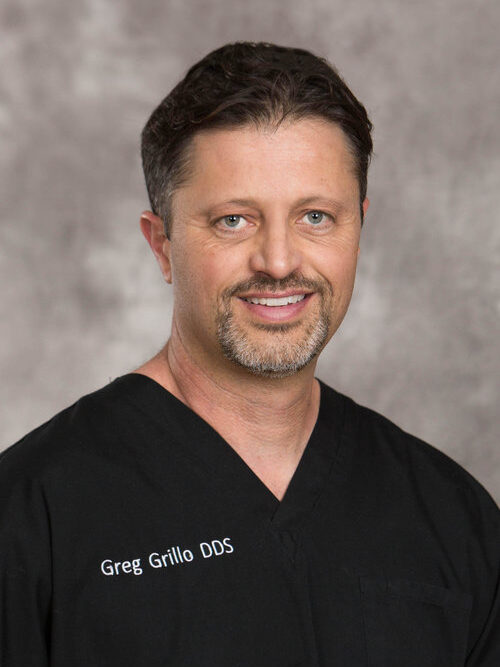 Dr. Greg Grillo DDS studied at the University of Washington where he received a bachelors degree with Honors and later attended dental school on the same campus. Following school Dr. Greg served in the United States Navy as a dental officer. During this time he received advanced training in specialty areas of dentistry while also treating families of members of the military.
As well as sharing valuable information on dentistry and oral health, Dr. Greg remains a practicing dentist to this day. He works with families in the Okanogan Valley where he lives with his wife and three children.
Mayo Clinic. Tooth Abscess. Available online. Accessed on August 9, 2022.