River Walk Dentistry
735 N Water St, St# 826, Milwaukee, WI 53202, United States
+1 414-271-1770
Mon 8 AM – 5 PM
Tues 8 AM – 5 PM
Wed 8 AM – 5 PM
Thurs 8 AM – 5 PM
Fri Closed
Sat Closed
Sun Closed
Milwaukee Dental Group
5542 W Fond Du Lac Ave, Milwaukee, WI 53216, United States
+1 414-240-0935
Mon 9 AM – 4 PM
Tues 9 AM – 4 PM
Wed 9 AM – 4 PM
Thurs 9 AM – 4 PM
Fri 9 AM – 4 PM
Sat Closed
Sun Closed
Ultimate Dental Care
1625 Miller Park Way, West Milwaukee, WI 53214, United States
+1 414-867-9449
Mon 9 AM – 5 PM
Tues 9 AM – 5 PM
Wed 9 AM – 5 PM
Thurs 9 AM – 5 PM
Fri 9 AM – 12 PM
Sat Closed
Sun Closed
Need an emergency dentist who is open today? Looking for evening dental appointments in Milwaukee? Want to find an experienced dentist for fillings, implants, crowns, bridges, or dentures. Call the Express Dentist hotline at 1-844-593-0591 for:
24-hour dental treatment in Milwaukee
Same-day and late-hour appointments
Weekend dental clinics
Emergency dental surgery
Milwaukee dental clinics that accept uninsured patients (pay with cash or cards)
Express Dentist is a 24/7 toll-free hotline 1-844-593-0591 that connects you to leading emergency dentists in Milwaukee. We have partnered with top-rated providers in your community to bring you high-quality dental care when you need it, where you need it. Express Dentist helps you find 24-hour dentists in Milwaukee for dental emergencies, same-day dental surgery, or routine dental care, all with one quick phone call.
Calls to the Express Dentist helpline are free of charge, so you don't pay any additional charge for the referral. Each of our partner dentists is vetted to ensure you receive the highest caliber of emergency dental care in Milwaukee. When you choose an Express Dentist partner, you can be sure that you will get:
High-quality dental care from accredited dental practitioners
Same-day or next-day dental appointments in Milwaukee
Affordable dental treatment from dentists with decades of experience
Milwaukee dental clinics that accept various insurance plans
Milwaukee dentists that offer financing options
Express Dentist is your trusted source for emergency dental referrals in Milwaukee. We make access to after-hours dental clinics as smooth as possible. Call our 24-hour hotline at 1-844-593-0591 for emergency dental treatment in Milwaukee today.
Common Dental Conditions Requiring Urgent or Emergent Care
Toothache
A toothache can be very severe, bringing life to a complete halt. It can prevent you from working or enjoying life. Getting a toothache evaluated as soon as possible is important to figure out what's causing it and treat the problem appropriately. The most common cause of toothache is dental caries, which is a destruction of the enamel and dentine of a tooth by bacteria. A late-hours dentist in Milwaukee can evaluate your toothache and prescribe the appropriate treatment with pain medication, antibiotics, or more definitive treatments like a root canal or tooth extraction. Not only will this put you out of your misery but also reduce your risk of developing complications like a tooth abscess.
Chipped or Cracked Tooth
A chipped or cracked tooth can cause symptoms like pain and hot and cold sensitivity. You should see a dentist for this problem as soon as possible. Cracked teeth can be repaired, but the sooner you get treatment the better the outcome is likely to be. 1 The Express Dentist hotline 1-844-593-0591 can connect you to a dentist in Milwaukee who can see you on weekends or after hours, so you don't have to delay getting the care you need.
Broken Brace
A broken band, wire, or braces bracket can be painful because it could be poking your cheek or gums. Trying to fix a broken brace at home can lead to more damage. If your regular orthodontist cannot see you after hours, an emergency dentist in Milwaukee can fix a loose bracket or protruding wire for you.
Knocked Out Tooth
A tooth that has been completely knocked out of your mouth is a dental emergency. You need to see a dentist immediately, ideally within 30-60 minutes, to save the tooth. If you can find the tooth, hold it by the crown, rinse it with water, and place it back in your mouth (do this only with adult teeth, never with milk teeth in children). Then, proceed to an emergency dental clinic in Milwaukee. The Express Dentist hotline 1-844-593-0591 puts you in touch with the nearest dental clinic open after hours, within minutes.
Dental Trauma
If you have been in an accident or suffered oral or dental trauma during sports, you should seek urgent dental evaluation. This is important to rule out continued bleeding, soft tissue infection, and other serious complications. Sometimes, the injury is minor, such as a chipped tooth that can be easily fixed. However, other times, the injuries are more severe and require immediate examination and treatment from a dentist or endodontist. A thorough dental exam is necessary to rule out any non-obvious injury or damage to surrounding teeth and gums.
Tooth Abscess
If a dental caries is left untreated, it can progress to a tooth abscess, which is an infection of the inner, soft part of a tooth. A tooth abscess can cause severe throbbing pain, hot or cold sensitivity, foul taste, and difficulty opening the mouth or swallowing. These symptoms are often accompanied by fever. It's important to see a dentist as soon as possible and get definitive treatment for a dental abscess to avoid serious complications. 2 If you suspect you have a tooth abscess, do not delay getting it evaluated. The Express Dentist hotline 1-844-593-0591 can put you in touch with Milwaukee dentists who offer weekend, late hours, and same-day dental appointments.
Lost Filling
A lost filling is not a dental emergency. However, it is not something you can put off getting fixed for more than a few days. This is because your tooth is exposed and bacteria can find their way into the gap left by the filling. Without treatment, you are at a risk of losing your tooth due to continued decay.
High-Quality 24/7 Dental Care in Milwaukee
Whether you have a toothache, a chipped tooth, a broken brace, or need denture repair, the Express Dentist hotline at 1-844-593-0591 is your one-stop solution to all things dental. No more running around trying to find a dentist who is open late hours or weekends in Milwaukee to fit around your busy schedule. All you have to do is make one quick phone call and you're on your way to getting the high-quality dental care you deserve. Your search for Milwaukee emergency dentists ends here. Call the Express Dentist hotline 1-844-593-0591 at any time or day or night, including weekends and holidays, and get the help you need in a dental emergency.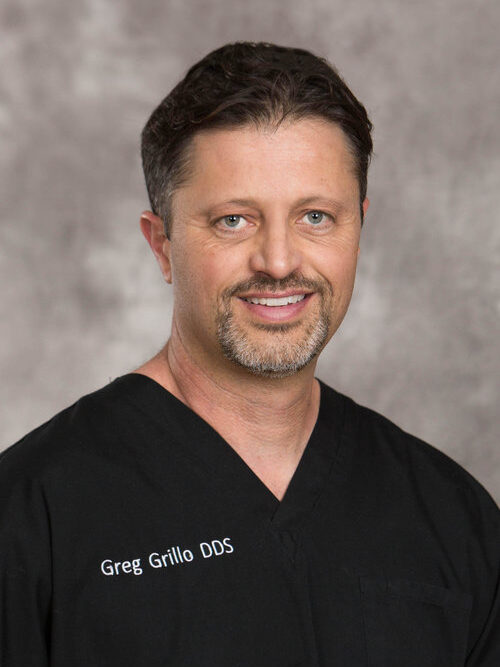 Dr. Greg Grillo DDS studied at the University of Washington where he received a bachelors degree with Honors and later attended dental school on the same campus. Following school Dr. Greg served in the United States Navy as a dental officer. During this time he received advanced training in specialty areas of dentistry while also treating families of members of the military.
As well as sharing valuable information on dentistry and oral health, Dr. Greg remains a practicing dentist to this day. He works with families in the Okanogan Valley where he lives with his wife and three children.
American Association of Endodontists. Cracked Teeth. Available online. Accessed on April 12, 2021.
Mayo Clinic. Tooth Abscess. Available online. Accessed on April 12, 2021.