Norcross Dental Associates
5448 Spalding Drive Building 100, Suite A, Norcross, GA 30092, United States
+1 770-334-9880
Mon 7 AM – 4:30 PM
Tues 7 AM – 7 PM
Wed 7 AM – 3:30 PM
Thurs 7 AM – 3:30 PM
Fri 7 AM – 2 PM
Sat Closed
Sun Closed
My Emergency Dental
4811 Lower Roswell Rd, Suite 108, Marietta, GA 30068, United States
+1 470-523-8118
Mon 8 AM – 12 AM
Tues 8 AM – 12 AM
Wed 8 AM – 12 AM
Thurs 8 AM – 12 AM
Fri 8 AM – 12 AM
Sat 8 AM – 12 AM
Sun 8 AM – 12 AM
Dental Care of Bonaire
516 GA-247, Bonaire, GA 31005, United States
+1 478-273-2562
Mon 8 AM – 5 PM
Tues 9 AM – 5 PM
Wed 8 AM – 5 PM
Thurs 8 AM – 5 PM
Fri Closed
Sat Closed
Sun Closed
DentFirst Dental Care Jonesboro
6568 Tara Blvd, Jonesboro, GA 30236, United States
+1 770-961-2544
Mon 8 AM – 8 PM
Tues 8 AM – 8 PM
Wed 8 AM – 8 PM
Thurs 8 AM – 8 PM
Fri 8 AM – 6 PM
Sat 9 AM – 1 PM
Sun Closed
Finding a 24-hour emergency dentist in Georgia can prove to be more difficult than you'd imagine. If a dental emergency strikes after hours or on the weekend, your regular dentist may not be available. So, what do you do? Express Dentist can help you get emergency dental care any time of the day or night, including weekends and holidays. We are a nationwide toll-free hotline and we've partnered with leading dental professionals all over the country. Call us on 1-844-593-0591 and get access to our national network of top-rated dentists. We can get you 24-hour dental services and emergency dental surgery without delay.
Why call us for an emergency dentist in Georgia?
Express Dentist is a 24-hour hotline for emergency dental referrals. We can get you the dental care you need without delay. Our exhaustive directory of dental professionals ensures that you can find an emergency dentist in Georgia and other states, from California to Florida and Alabama to Colorado. We can get you quick relief from tooth pain and other common dental problems by connecting you to accredited dental professionals in your area.
Express Dentist can arrange dental referrals in Georgia cities such as Atlanta, Marietta, Athens, Johns Creek, Decatur, and more. We are present in large and small cities across the nation including Omaha, Mesa, Raleigh, Kansas, and dozens more. Call Express Dentist on 1-844-593-0591 today and get same-day dental care at affordable prices.
Does a dentist have to treat you in a dental emergency?
Many people wonder why they shouldn't just head over to the nearest emergency room if they're experiencing a dental emergency. In truth, an emergency dentist can provide much more specialized care for your problem. For example, if you have a bad toothache and your regular dentist is not available, you might go to your nearest ER. The doctors there will give you pain pills to take the edge off and perhaps a course of antibiotics.
However, these treatments will not get to the bottom of whatever is causing your tooth pain. An emergency dentist, on the other hand, will evaluate you, identify the cause of your toothache, and treat it accordingly. For example, if tooth decay is causing you pain, they might recommend a filling for your cavity. If you have a tooth abscess, they may recommend and perform a definitive treatment such as a root canal.
The Express Dentist hotline at 1-844-593-0591 can help you get in with an emergency dentist in Georgia and elsewhere in the US with just one phone call.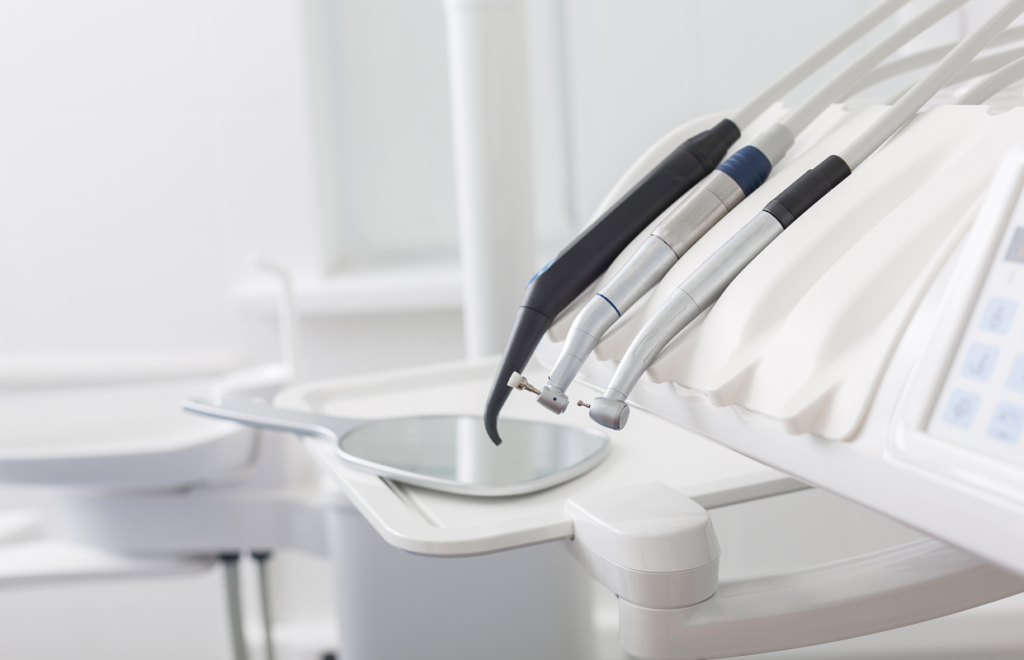 What is considered a dental emergency?
Most dental problems are not emergencies. For example, mild tooth pain, bad breath, and sensitive teeth are problems for which you can wait to be seen by your regular dentist during business hours. However, some problems require immediate attention from a dentist, such as:
Uncontrolled bleeding from the mouth
Facial swelling that is affecting your vision or your ability to swallow or breathe
Trouble opening or closing your jaw
Severe toothache
Swollen or bleeding gums
Knocked out tooth
Object lodged between teeth
Missing filling or crown
Braces wire poking
What kind of treatments can emergency dentists perform?
Emergency dentists can perform all kinds of dental procedures, such as root canal treatment, dental fillings, and tooth extractions. Here are some of the treatments you may be offered for common dental emergencies: 1
Tooth Abscess
Tooth decay occurs due to a destruction of the tooth enamel by bacteria. When the infection spreads to the pulp (inside) of the tooth, it is called a tooth abscess. If left untreated, a tooth abscess can spread to the surrounding tissue and cause serious complications. An emergency dentist can provide immediate treatment for a dental abscess with antibiotics and/or drainage of the abscess if required. They may also perform more definitive treatment for a tooth abscess consisting of root canal therapy or extraction of the affected tooth.
Tooth Avulsion
A tooth avulsion, i.e., a tooth that has been completely knocked out of the mouth, is a dental emergency. You need to see an emergency dentist within 30-60 minutes to save the tooth. An emergency dentist can replant the tooth in its socket and ensure minimum damage to the tooth root and gum tissues. The best results in avulsion injuries are obtained when the tooth has been out of its socket for less than 20 minutes. Time is of the essence. Call Express Dentist at 1-844-593-0591 for the best chance of getting an emergency dental appointment near you without delay.
How to pay for emergency dental treatment?
You can pay for emergency dental treatment with cash, credit cards, or private PPO insurance. Keep in mind that not all dental emergencies are covered by insurance. Whether after-hours dental care will be covered will depend on your specific dental insurance plan. If you're not sure whether you have insurance coverage for emergency dentistry, call Express Dentist on 1-844-593-0591. We can help you find emergency dentists in your area who accept your insurance.
If you don't have dental insurance, you can pay with cash or credit cards. Express Dentist can help you find dental care at affordable prices in your area. Many top dentists offer flexible payment plans. Also, some dental professionals have collaborated with third-party lenders who can give you a personal loan to facilitate necessary dental procedures.
The important thing is to avoid delaying your dental appointment. Remember, failure to get timely dental care can lead to serious health complications and the need for costly and extensive dental treatments in the future.
Call the Express Dentist 24-hour hotline at 1-844-593-0591 today. Whether you want a same-day, after-hours, or weekend dental appointment, we're here to help. Friendly and knowledgeable operators are on standby to help you get instant access to dental experts near you. You don't have to make dozens of phone calls or spend hours browsing the internet for a 24-hour dentist. All it takes is a phone call or a few clicks to connect with an emergency dentist in Georgia and other US states.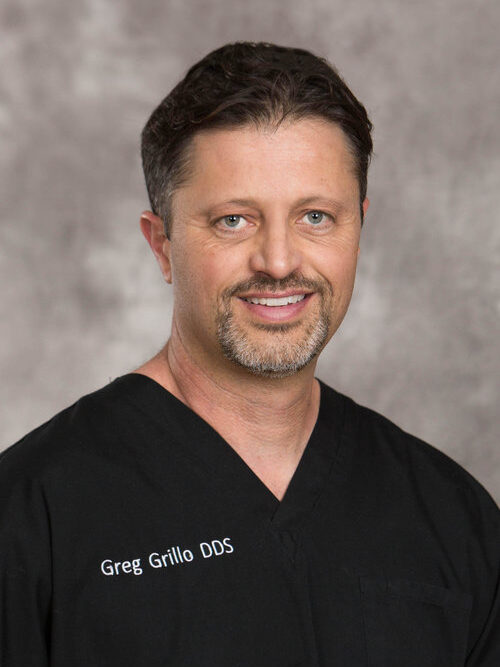 Dr. Greg Grillo DDS studied at the University of Washington where he received a bachelors degree with Honors and later attended dental school on the same campus. Following school Dr. Greg served in the United States Navy as a dental officer. During this time he received advanced training in specialty areas of dentistry while also treating families of members of the military.
As well as sharing valuable information on dentistry and oral health, Dr. Greg remains a practicing dentist to this day. He works with families in the Okanogan Valley where he lives with his wife and three children.
American Family Physician. Common Dental Emergencies. Available online. Accessed on August 3, 2022.