Westport Plaza Dental Associates
801 W 47th St, #408, Kansas City, MO 64112, United States
+1 816-561-6150
Mon 8 AM – 5 PM
Tues 8 AM – 5 PM
Wed 8 AM – 5 PM
Thurs 8 AM – 5 PM
Fri Closed
Sat Closed
Sun Closed
Smile Palace – Kansas City
19 E Gregory Blvd, Kansas City, MO 64114, United States
+1 816-444-2483
Mon 9 AM – 6 PM
Tues Closed
Wed 9 AM – 6 PM
Thurs 9 AM – 6 PM
Fri 2 PM – 7 PM
Sat 9 AM – 1 PM
Sun Closed
Dental Care of KC
1515 Genessee St, Kansas City, MO 64102, United States
+1 816-208-4076
Mon 6 AM – 9 PM
Tues 6 AM – 9 PM
Wed 6 AM – 9 PM
Thurs 6 AM – 9 PM
Fri 6 AM – 9 PM
Sat 6 AM – 12 PM
Sun 6 AM – 4 PM
Need an emergency dentist in Kansas City, MO? Looking for a same-day dental appointment? Want 24/7 dental care nearby? Call the Express Dentist hotline at 1-844-593-0591 for:
24-hour dental care in Kansas City
Emergency dental surgery
Accredited and vetted dental professionals
No insurance dental treatment in Kansas City
Affordable Kansas City dentists
How Does Express Dentist Work?
Express Dentist is a 24-hour toll-free hotline number 1-844-593-0591. You can call this number completely free of charge at any time of the day including late nights, and on any day of the week, including weekends and holidays, to connect with partner dentists in Kansas City, MO.
We have partnered with leading dental care providers in Kansas City to bring you and your family high-quality dental care when you need it, where you need it. Express Dentist makes it easy to find 24-hour dentists in Kansas City for dental emergencies as well as get same-day dental appointments for urgent dental care.
Each of our partner dentists is vetted to ensure you receive only the highest caliber of emergency dental care. When you choose an Express Dentist partner, you are assured of:
High-quality care from accredited dental practitioners in Kansas City
Same-day dental appointments from top-rated dentists in your community
Specialized treatment for dental emergencies
Affordable prices
Dental care for patients with no insurance (out of pocket payment)
Express Dentist services are completely free of cost. You don't pay anything to connect with the best emergency dentists in Kansas City. We give you instant access to dentists with decades of experience so you can get the treatment you need as soon as possible.
Can't I Just Go to the Emergency Room for a Dental Emergency?
If you have a throbbing toothache and the pain is unbearable, your first instinct may be to go to the nearest emergency room. Toothaches can be severe because the pulp in the center of the tooth has many nerve endings and is one of the most sensitive areas in the body. The reason for your toothache could be anything from a broken tooth to a bacterial infection to a kernel of popcorn stuck in your gum. Each of these problems requires a specific treatment to treat it effectively so that it does not come back. 1 In other words, a serious toothache should be evaluated by a dental professional to resolve the problem that is causing it.
When you go to a hospital ER, there's a good chance there won't be a dentist on call. The doctors in the ER will treat your toothache symptomatically, meaning they will give you pain pills to keep you comfortable until you can get in to see a dentist. You may receive a prescription for antibiotics if they see signs of a tooth or gum infection. You will not receive specific treatment for tooth decay, tooth abscess, tooth fracture, damaged filling, infected gums, or a partially erupted wisdom tooth, any of which could be the cause of your toothache.
In contrast, when you call the Express Dentist hotline at 1-844-593-0591, you will be connected to a 24-hour dentist in Kansas City. In most cases, you will get a same-day appointment (day or night) to see a professional for your dental problem. You will receive the proper diagnosis and specific treatment for your dental condition to treat it effectively. For example, if dental caries is causing the toothache, the dentist will fill the cavity, or if the tooth is to severely damaged and cannot be salvaged, they will extract the tooth. If you have a tooth abscess, the dentist may perform a root canal treatment to clean the infection from the tooth pulp. Not only will you get the right treatment from a Kansas City 24-hour dentist, but you will also save time and money on repeat visits to the ER.
What Should I Do in a Dental Emergency Until I See a Dentist?
The Express Dentist helpline at 1-844-593-0591 gives you 24-hour access to emergency dentists in Kansas City, MO. This means you can get in touch with the best emergency dental service providers in your community, 24/7, including late nights and weekends. Here are some tips on what to do in a dental emergency until you get to the dentist's office.
Knocked-Out Tooth
If you have a knocked-out adult tooth, hold the tooth by the crown (the white portion that is visible above the gum line). Avoid touching the tooth root. Try to keep the tooth moist. Place it back in the socket if you can. If that's not possible, you can also keep the knocked-out tooth between your cheek and gum or save it in a clean container in milk. There are tooth-preservation products available in pharmacies as well. 2 A knocked-out tooth is a dental emergency. After you take these immediate steps, call the Express Dentist hotline at 1-844-593-0591, speak to an emergency dentist in Kansas City, and proceed to their office right away.
Severe Toothache
If you have unbearable tooth or gum pain, rinse with warm water to clean your mouth and dislodge any stuck food particles. You can also rinse with saltwater or hydrogen peroxide mixed in water to reduce inflammation and pain. A cold compress can help bring the swelling down and control the pain to some extent. Over-the-counter pain medications such as acetaminophen (Tylenol) or ibuprofen (Motrin) may help to control the pain until you can get definitive treatment for your toothache.
Quality Dental Care in Kansas City
Home treatments for dental pain and other dental problems offer temporary relief at best. If your symptoms are getting worse despite home treatments, you should see a dental professional as soon as possible. Whether you need an emergency wisdom tooth extraction, treatment for a painful tooth abscess, or dental care after an injury, Express Dentist gets you the help you need. We put you in touch with top-rated dental care providers in Kansas City within minutes. All you have to do is call the toll-free number 1-844-593-0591 and set up an appointment.
Express Dentist partners offer same-day appointments and after-hours dental care. Many of our partner dentists in Kansas City are open on Saturday and Sunday. This means you can get the treatment you need without delay. Timely treatment not only controls your symptoms but is better for your overall oral health and can save you thousands of dollars in dental treatments in the future. If you are looking for a 24-hour dentist in Kansas City, MO, call Express Dentist at 1-844-593-0591 now.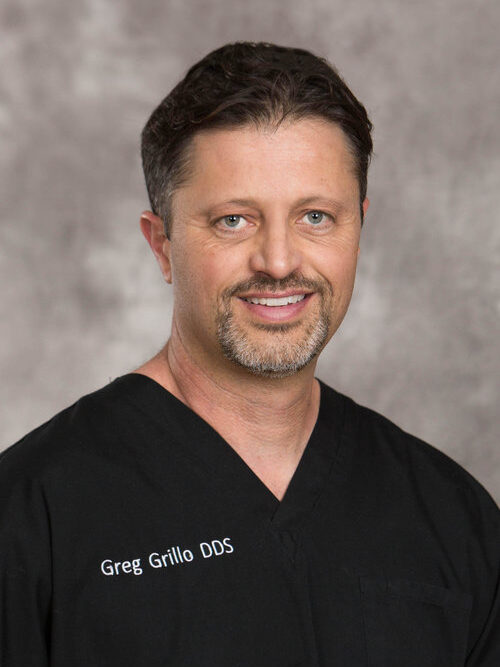 Dr. Greg Grillo DDS studied at the University of Washington where he received a bachelors degree with Honors and later attended dental school on the same campus. Following school Dr. Greg served in the United States Navy as a dental officer. During this time he received advanced training in specialty areas of dentistry while also treating families of members of the military.
As well as sharing valuable information on dentistry and oral health, Dr. Greg remains a practicing dentist to this day. He works with families in the Okanogan Valley where he lives with his wife and three children.
Cleveland Clinic. Toothache. Available online. Accessed on March 30, 2021.
American Dental Association. Dental Emergency. Available online. Accessed on March 30, 2021.