Emergency Dental Associates: King Douglas H DDS
117 E 37th St, #1e, New York, NY 10016, United States
+1 212-972-9299
Mon 9:30 AM – 6 PM
Tues 9:30 AM – 6 PM
Wed 9:30 AM – 6 PM
Thurs 9:30 AM – 6 PM
Fri 9:30 AM – 6 PM
Sat 9:30 AM – 1 PM
Sun Closed
Emergency Dentist Manhattan NYC
139 Centre St, Ste 306, New York, NY10013, United States
+1 718-790-4299
Mon 8 AM – 8 PM
Tues 8 AM – 8 PM
Wed 8 AM – 8 PM
Thurs 8 AM – 8 PM
Fri 8 AM – 8 PM
Sat 8 AM – 8 PM
Sun Closed
NYU Dental – Urgent Care Ctr.
345 E 24th St, New York, NY 10010, United States
+1 212-998-9800
Mon 8 AM – 8 PM
Tues 8 AM – 8 PM
Wed 8 AM – 8 PM
Thurs 8 AM – 8 PM
Fri 8 AM – 4 PM
Sat 8 AM – 4 PM
Sun Closed
Why call Express Dentist for an emergency dentist in New York City?
If you have ever experienced a sudden toothache or dental emergency during the holidays or on a weekend, you can what a distressing and painful experience it can be. A dental emergency can leave you feeling helpless and unsure of where to turn for help.
That's where Express Dentist comes in. We are a toll-free dental referral hotline that operates 24×7, including holidays and weekends! Express Dentist provides a convenient and easy way for you to get urgent dental care, including same-day, weekend, and after-hours appointments. Our friendly and helpful operators are available to help you gain access to the urgent dental care you need without delay. Find specialized care from orthodontists, pediatric dentists, sedation dentists, and oral surgeons near you.
Imagine the relief you can feel knowing that you have access to dental care whenever you need it, no matter the time or day. Don't wait until a dental emergency strikes – save the Express Dentist hotline number 1-844-593-0591 now and give yourself some much-deserved peace of mind.
Why would someone need to see an emergency dentist in New York City?
Dental emergencies can happen unexpectedly, and they often require prompt attention from a dentist. Some people are at particularly high risk of needing urgent dental care. For example, for families with young children, common dental emergencies may include toothaches, broken or chipped teeth, and knocked-out teeth due to falls or accidents during play. Parents should also be aware of the risk of tooth decay or infections that can cause severe pain and swelling in their child's mouth, needing immediate dental evaluation and treatment.
In older adults, common dental emergencies can include lost fillings or crowns, cracked or broken dentures, and abscesses or infections in the gums or teeth. These issues can cause significant discomfort and require urgent treatment to prevent further damage.
It is important for people of all ages to practice good oral hygiene and get regular dental check-ups to prevent and treat common dental issues before they progress and cause an emergency. (Read about the importance of good oral hygiene and what happens if you don't brush your teeth regularly).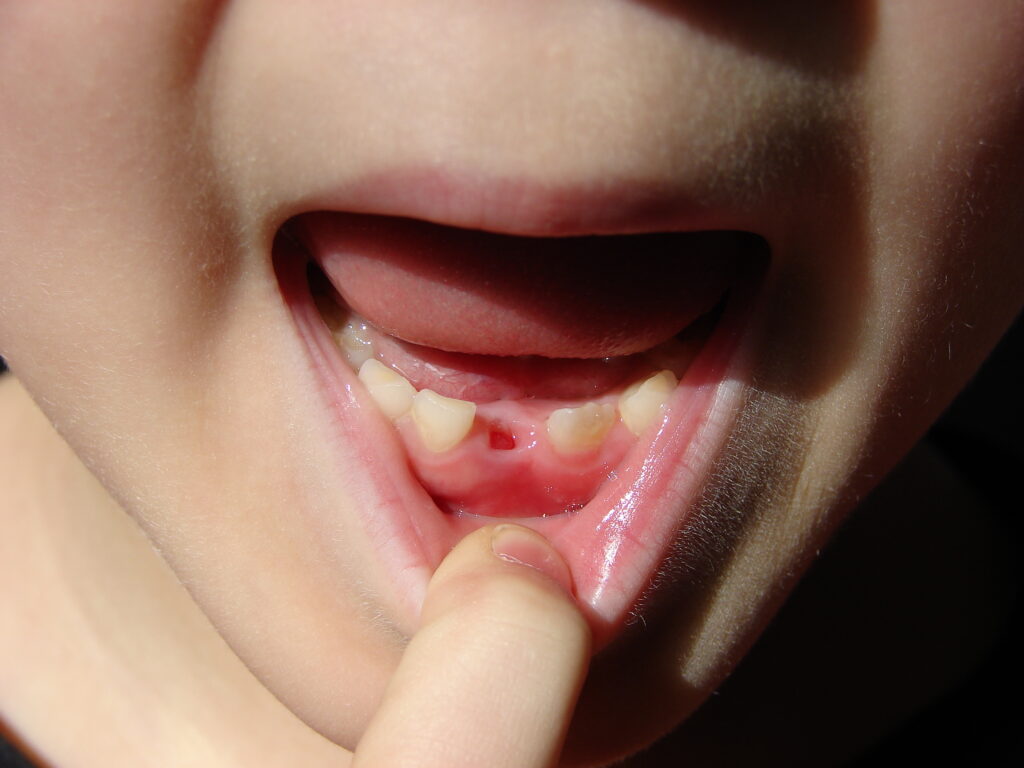 My teen has a knocked-out tooth? What to do?
It can be a heart-stopping moment when a teenager suffers a knocked-out tooth during play. This is a scene that no parent wants to witness. And for the adolescent, it can be a distressing and painful experience. The pain they are experiencing in the moment and worries about their future appearance can leave them agitated and rattled out of their wits.
In such a situation, it's important to stay calm and take immediate action. Ask your teenager to gently rinse their mouth with water. Help them in trying to locate the knocked-out tooth. If you are able to find it, pick up the tooth by the crown, not the root. Place it in a container of milk or saliva to keep it moist. 1
Remember, this is a dental emergency. The chances of saving the tooth are highest if it is reimplanted within 60 minutes. Do not delay seeking immediate dental care. Time is of the essence, and your quick action can increase the chances of the tooth being successfully re-implanted. Call the Express Dentist Hotline on 1-844-593-0591. We will help you get an emergency dental appointment in your area. Call us for same-day dental appointments in the Upper East Side, Upper West Side, Greenwich Village, Chelsea, SoHo, Tribeca, Astoria, and other neighborhoods in New York City.
While a knocked-out tooth can be a scary and emotional experience, remember that dental professionals are equipped to handle such emergencies. With prompt treatment, your teenager can make a full recovery.
How much does it cost to see an emergency dentist in New York City?
The cost of seeing an emergency dentist in New York City can vary depending on a few different factors, such as the type of emergency, the location of the dental office, and the time of day or day of the week. In general, emergency dental services can be more expensive than regular dental services, as they are often provided outside of regular office hours and require immediate attention.
The cost of a visit to an emergency dentist in New York City can range from around $150 to $500 or more, depending on the severity of the problem and the type of treatment required. For example, a simple filling or extraction will cost less than a root canal or dental implant.
Many dental insurance plans cover emergency dental care, so it's a good idea to check with your insurance provider to see what your plan covers. Additionally, some dental offices may offer deferred payment plans or financing options to help patients manage the cost of emergency dental treatment.
If you are worried about being able to afford an emergency dentist in New York City, give the friendly Express Dentist operators a call on 1-844-593-0591. We will do our best to help you find affordable urgent dental care in your area. Last but not least, if someone in your family needs specialized oral health care because they have a health condition such as ADHD or autism, for example, we can connect you to dentists who have years of experience in managing such patients.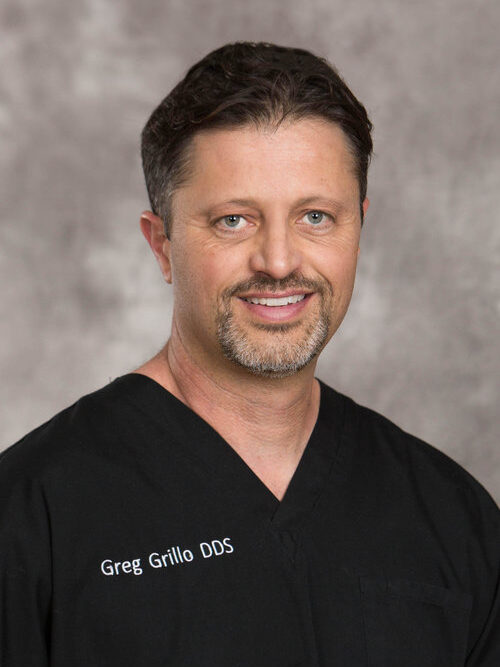 Dr. Greg Grillo DDS studied at the University of Washington where he received a bachelors degree with Honors and later attended dental school on the same campus. Following school Dr. Greg served in the United States Navy as a dental officer. During this time he received advanced training in specialty areas of dentistry while also treating families of members of the military.
As well as sharing valuable information on dentistry and oral health, Dr. Greg remains a practicing dentist to this day. He works with families in the Okanogan Valley where he lives with his wife and three children.
Cleveland Clinic. Avulsed Tooth. Available online. Accessed on May 2, 2023.