Emergency Urgent Dental San Jose
4074 Monterey Hwy, San Jose, CA 95111, United States
+1 408-972-9990
Mon 9:30 AM – 5:30 PM
Tues 9:30 AM – 5:30 PM
Wed 9:30 AM – 5:30 PM
Thurs 9:30 AM – 5:30 PM
Fri 9:30 AM – 5:30 PM
Sat 9:30 AM – 4 PM
Sun Closed
Trident Smiles Dental
681 Tasman Dr, Sunnyvale, CA 94089, United States
+1 408-505-1777
Mon 9 AM – 6 PM
Tues 9 AM – 6 PM
Wed 9 AM – 6 PM
Thurs 9 AM – 6 PM
Fri 9 AM – 6 PM
Sat Closed
Sun Closed
Blossom Dental Excellence
6134 Camino Verde Dr E, San Jose, CA 95119, United States
+1 408-227-4010
Mon 7 AM – 8 PM
Tues 7 AM – 8 PM
Wed 7 AM – 8 PM
Thurs 7 AM – 8 PM
Fri 7 AM – 8 PM
Sat 7 AM – 8 PM
Sun Closed
Why would I need an emergency dentist in San Jose?
If you enjoy good oral health and are up-to-date on routine dental care, you may be confident that you won't ever need to see an emergency dentist in San Jose. But dental emergencies can strike without warning.
Imagine the excruciating pain of a severe toothache, the kind that mercilessly gnaws at every nerve in your mouth. Or the anguish of a broken tooth, its jagged edges cutting into your delicate gums. In these situations, having access to an urgent dental clinic is nothing short of a lifeline.
That's where Express Dentist comes in. We are a 24/7 toll-free dental referral line that you can access free of cost by calling 1-844-593-0591. The lines are manned by helpful and friendly operators. We can help you find an emergency dentist in San Jose when you need one, any time of day or night and any day of the week, including holidays and weekends.
With just a simple phone call, you can gain access to our extensive network of trusted dentists in San Jose. All our partner providers are vetted so that you can be confident you will receive care from only the best dental practitioners in your area.
Call us today for same-day, after-hours, and weekend dental appointments in Willow Glen, Rose Garden, Almaden Valley, Evergreen, Santana Row and other neighborhoods in San Jose. We can connect you with family dentists as well as specialists such as oral surgeons, orthodontists, periodontists, and pediatric dentists.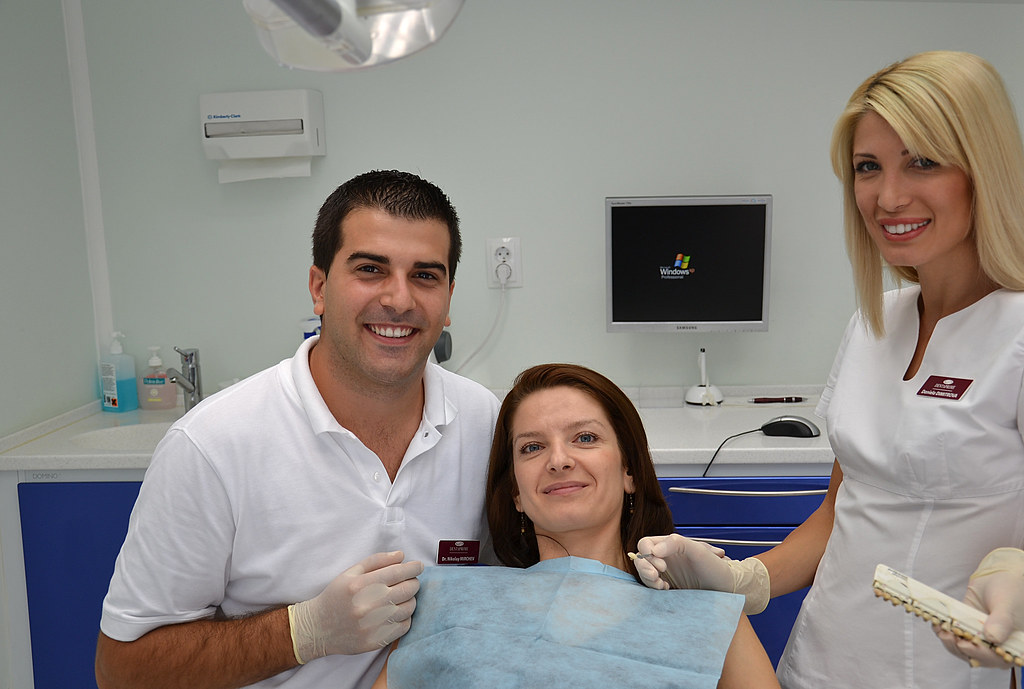 Why is it important to seek urgent dental care?
Seeking urgent dental care is important because it ensures the timely resolution of dental emergencies. This not only provides relief from debilitating symptoms, but also prevents further complications that could jeopardize your oral health. Here are just some of the scenarios in which immediate attention from an emergency dentist in San Jose would be imperative to alleviate pain, prevent further damage, and restore oral well-being.
Severe toothache
A severe toothache is a distressing situation. It is often caused by an infected tooth or dental abscess. Left untreated, it can lead to unbearable discomfort and prevent you from doing simple tasks like eating, talking, and sleeping. Seeking urgent dental care for toothache can give you much-needed relief and allow you to resume your daily activities.
Dental trauma
Another scenario that necessitates immediate attention from an emergency dentist in San Jose is dental trauma. An accident such as a fall or a sports-related incident can result in a chipped or knocked-out tooth. In these situations, time becomes a critical factor in saving your tooth and preserving your smile. Calling Express Dentist on 1-844-593-0591 and getting urgent dental care can significantly increase the chances of a successful restoration.
Swelling in the mouth or face
Sudden and severe swelling in the mouth or face should never be ignored. It can signify a dental abscess, which is a bacterial infection that can rapidly progress and potentially spread to other parts of the body if left untreated. Urgent dental care is essential in this instance to treat the infection, prevent further complications, and safeguard your oral health. 1
Bleeding from the mouth
Uncontrolled bleeding from the mouth or gums warrants immediate attention from an emergency dentist in San Jose. Whether you have suffered a traumatic injury or have bleeding after oral surgery or dental procedures, this should be evaluated without delay. If the bleeding does not stop after 15 minutes of pressure on the area, go to the nearest emergency room. If the bleeding stops, call Express Dentist on 1-844-593-0591 to make an appointment with an emergency dentist in San Jose. They will diagnose the cause of the bleeding and recommend appropriate treatments.
What are the payment options for emergency dental care?
There are several payment options for emergency dental care. At Express Dentist our goal is to help you receive the necessary treatment without undue financial stress. Here are some payment methods offered by our partner providers:
Dental Insurance
If you have dental insurance coverage as part of your healthcare benefits, your plan might cover the cost of seeing an emergency dentist in San Jose or at least reduce your out-of-pocket expenses. Check with your insurance provider regarding coverage details and any restrictions on emergency dental care.
Health Savings Account (HSA) or Flexible Spending Account (FSA)
HSAs and FSAs allow you to set aside pre-tax funds for medical expenses, including emergency dental care. You can use the money in these accounts to pay for eligible dental expenses.
Credit Cards
This is a commonly used payment method for emergency dental care. It gives you immediate access to funds, allowing you to pay for your dental treatment upfront and then repay the amount over time. Make sure you understand the terms and conditions of your credit card agreement.
Payment Plans
Some dental clinics offer dental membership plans, payment plans, or financing options for emergency dental care. They allow individuals to spread out the cost of treatment over a period of time, typically with interest or fees. Call Express Dentist on 1-844-593-0591 to find a dental clinic nearby that offers payment plans and their specific terms.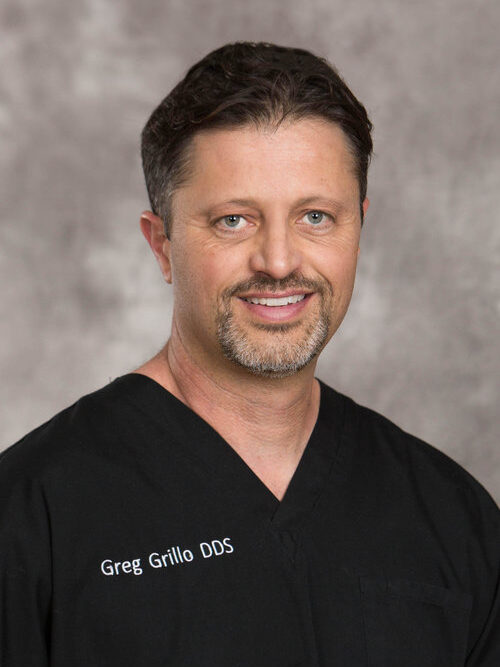 Dr. Greg Grillo DDS studied at the University of Washington where he received a bachelors degree with Honors and later attended dental school on the same campus. Following school Dr. Greg served in the United States Navy as a dental officer. During this time he received advanced training in specialty areas of dentistry while also treating families of members of the military.
As well as sharing valuable information on dentistry and oral health, Dr. Greg remains a practicing dentist to this day. He works with families in the Okanogan Valley where he lives with his wife and three children.
National Library of Medicine. Dental Abscess. Available online. Accessed on May 16, 2023.