Family Dentistry of Colorado Springs
5010 El Camino Dr, Ste A, Colorado Springs, CO 80918, United States
+1 719-308-2898
Mon 8 AM – 5 PM
Tues 8 AM – 5 PM
Wed 8 AM – 5 PM
Thurs 8 AM – 5 PM
Fri Closed
Sat Closed
Sun Closed
All Smiles Dental Group
3715 Bloomington Street, Suite 160, Colorado Springs, CO 80922, United States
+1 719-301-2193
Mon 8 AM – 5 PM
Tues 8 AM – 5 PM
Wed 8 AM – 5 PM
Thurs 8 AM – 5 PM
Fri 8 AM – 2 PM
Sat 8 AM – 2 PM
Sun Closed
Briargate Dental Center
7750 N. Union Blvd. #101, Colorado Springs, CO 80920, United States
+1 719-598-1293
Mon 7:30 AM – 4:30 PM
Tues 7:30 AM – 4:30 PM
Wed 7:30 AM – 4:30 PM
Thurs 7:30 AM – 4:30 PM
Fri 7:30 AM – 2 PM
Sat Closed
Sun Closed
Got a dental emergency in Colorado Springs, Colorado? Need to find a 24-hour dentist? Looking for an out-of-hours or weekend dental clinic in Colorado Springs? Call Express Dentist on the toll-free hotline at 1-844-593-0591 any time of day or night for:
After-hours dental services
Emergency dental treatment
Accredited dentists in Colorado Springs
Cosmetic, restorative, and family dentistry
Colorado Springs dentists accepting insurance and no insurance patients
What is Express Dentist?
Express Dentist is a 24-hour toll-free hotline number (1-844-593-0591) that connects you to leading dental care providers in Colorado Springs. We have partnered with emergency dentists and 24-hour dental clinics in your community to bring you high-quality dental services when you need them, where you need them. Got a dental emergency at night? Need an emergency dentist for a lost tooth? Not sure if urgent care will pull a tooth? Unsure if you should go to an ER for a dental emergency? We've got all the answers. We have taken the stress out of finding an emergency dentist in Colorado Springs, CO. All you have to do is call Express Dentist to access same-day dental treatment.
Each of the Express Dentist partners is vetted to ensure you and your family receive the highest caliber of dental care. When you choose an Express Dentist partner, you are assured of:
High-quality dental care from accredited practitioners
Same-day dental treatment in your community
Affordable prices
Express Dentist is your trusted source of dental referrals. We make access to emergency dental care as smooth as possible.
What is a Dental Emergency?
There is some dental care that can wait until you're seen by your regular dentist, such as regular visits for cleanings and exams, teeth whitening, mild toothache, removal of non-painful teeth, broken retainers, broken dentures, lost bridges and crowns, and treatment of cavities that are not painful.
However, some dental issues need urgent care, such as persistent bleeding in the mouth, unrelenting toothache, painful swelling, a loose or missing permanent tooth, signs of infection that could indicate a tooth abscess, and braces wires that hurt your cheek or gums. 1
Getting timely dental care for dental emergencies is essential to prevent serious complications, permanent damage to your teeth and gums, loss of a tooth, and expensive dental treatment in the future. Express Dentist puts you in touch with after-hours dentists in Colorado Springs so that you don't have to wait days or even weeks before you get the care you need.
Why Hospital Emergency Rooms Are Not Your Best Bet for a Dental Emergency
Many people go to the nearest ER for routine oral health problems. In particular, patients from lower-income groups who do not have dental insurance tend to go to the ER for dental issues. Over the last couple of decades, emergency rooms in the United States have seen a rising number of visits by patients with routine dental problems. This puts a considerable strain on the healthcare system. It leads to overcrowding and longer wait times for patients with urgent medical issues. And what many patients do not realize is that treatment for routine dental problems, such as tooth extraction, can cost up to 10 times more in a hospital emergency room than in a dental clinic. The Express Dentist hotline at 1-844-593-0591 puts you in touch with weekend and out-of-hours dental offices in Colorado Springs, so you can get specialized treatment at affordable prices.
A second reason why a hospital emergency room is not your best place to get treatment for dental problems is the use of prescription medications. Most hospital ERs do not have a dentist on call. As a result, the ER doctors are unable to perform even routine dental procedures. Doctors in the ER cannot perform an emergency tooth extraction, emergency root canal, or any other dental procedure. For this reason, patients are usually given painkillers and antibiotics and told to visit their dentist when they can. The medications offer relief from symptoms and patients do not bother to follow-up with a dentist. Sooner or later, the problem recurs and they find themselves back in the ER. It makes much more sense to see an emergency dentist in Colorado Springs in the first place. By calling the Express Dentist helpline at 1-844-593-0591, you can get an effective treatment that addresses the root cause of your dental symptoms.
Cost of Emergency Dental Treatment in Colorado Springs
If you don't have dental insurance that covers emergency dental care in Colorado Springs, you will have to pay for your treatment out of pocket.
However, you may be surprised to learn that the cost of emergency dental treatment is frequently comparable to regular dental care. Some emergency dental clinics in Colorado Springs do charge an after-hours or weekend fee. You can save on urgent dental care costs by signing up for a discount plan from companies such as Careington that can save you up to 40% in dental care costs.
Express dentist partners accept a variety of payment methods, including credit cards, debit cards, cash, and personal checks. Some of our partner dentists offer easy payment plans or sliding scale payments to make emergency dental care affordable in Colorado Springs. Many after-hour dentists accept dental discount and health saving plans to make treatment affordable for more people.
24/7 Quality Dental Care in Colorado Springs, CO
Whether you've got a throbbing toothache, a chipped tooth, a knocked-out tooth, a lost filling, or a lost crown, Express Dentist gives you access to high-quality dental care in your community, 24 hours a day, 7 days a week, 365 days a year. You don't have to pop pain pills and suffer through trouble with chewing and talking while you wait for a dental appointment. We connect you to late hours and weekend dentists in Colorado Springs so you can get the treatment you need, often with same-day dental appointments. If you need emergency dental care, call the Express Dentist helpline at 1-844-593-0591 now.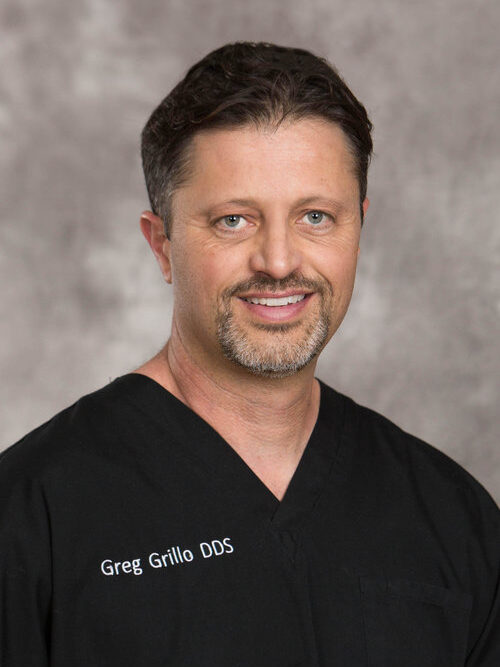 Dr. Greg Grillo DDS studied at the University of Washington where he received a bachelors degree with Honors and later attended dental school on the same campus. Following school Dr. Greg served in the United States Navy as a dental officer. During this time he received advanced training in specialty areas of dentistry while also treating families of members of the military.
As well as sharing valuable information on dentistry and oral health, Dr. Greg remains a practicing dentist to this day. He works with families in the Okanogan Valley where he lives with his wife and three children.
American Dental Association. What is a Dental Emergency? Available online. Accessed on March 30, 2021.